Share this item with your network:
Updating app performance management for the app economy

Fotolia
News
Stay informed about the latest enterprise technology news and product updates.
The benefits of a CIO-CMO partnership; rise of the CMT
At the FutureM conference, CMOs talked up the value of a strong CIO-CMO alliance and discussed the emerging role of the chief marketing technologist.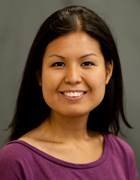 By
Christa Carone remembers a time not so long ago when the IT and marketing departments didn't have much of a relationship. In 2008, she was the newly appointed chief marketing officer (CMO) at Xerox, attending her first all-hands-on-deck meeting with IT.
When she told IT about her team's projects, "they nearly fell out of their chairs," she recalled at last week's FutureM conference in Boston.
"They had no idea how much we had been investing in our technology and how much technology we had been deploying as part of our marketing strategy," added Carone, now CMO at Boston 2024 Olympic Partnership.
That kind of IT and marketing relationship doesn't fly anymore. Today, Carone and fellow FutureM panelists agreed that the CIO and CMO must work hand in glove in a digital business environment. The typical consumer is exposed to thousands of digital messages and advertisements daily, and digital marketing spending is expanding by the double-digits annually. (Gartner Inc. predicted that by 2017, CMOs will spend more on technology than CIOs.)
One benefit of CIOs quickly establishing trust with CMOs is that marketing teams will feel more comfortable keeping IT in the loop on a new project, even if, say, they're planning on using plug-in technology that won't necessarily require IT's help. More important, a relationship of trust ensures that CIOs will know whether the project touches enterprise data or core applications, creating a privacy or security issue, said Duane Schulz, chief marketing technologist (CMT) at Xerox.
"I let them know that it's happening, if we need their help, and help them understand it's a twelve-minute job and doesn't require a giant phased-in project. And that's true for, I'd say, 90% of the tools we're using," Schulz said.
Carone agreed that such a close IT and marketing relationship is mutually beneficial.
"If I was in IT's shoes, I think I would be having the same reservations with, 'Help me understand what you're bringing into our enterprise, because my responsibility -- why I get up every day -- is really to protect the privacy and security concerns of the company,'" she said.
The role of the chief marketing technologist
Enter the chief marketing technologist: When SearchCIO covered the new role of CMT last year, the job had actually existed for a while under other guises, going by monikers like head of marketing technology or director of marketing technology.
Responsibilities of the chief marketing technologist
Chief marketing technologists support the company's marketing strategy in part by discovering and evaluating emerging technologies. Their responsibilities include the following:
Provide strategic insight to marketing decision makers
Deliver a technology vision for the marketing organization
Increase the organization's technical competence
Create analytics to improve marketing performance
Source: Innovative Tech Providers for Chief Marketing Technologists to Consider, Gartner
While CMTs generally report to the CMO, one of their main functions is liaison between marketing and IT -- requiring someone who speaks both languages and can help IT understand marketing's digital practices and how marketing technology needs to be managed differently.
"It fits into marketing, but the job is an evangelism job. It's all about integration, influencing, educating and building trust, but all in the spirit of business impact," Schulz said.
The old/new CMT role is also a sign that marketing organizations are evolving, and need a CMT or similar functions to help guide that development, said panelist Scott Brinker, CTO at ion interactive, a content software company.
"What we're talking about is looking at a marketing organization … that has a new set of capabilities that it needs to develop. Some of this has to do with understanding the environment -- what technologies will enable new strategies -- and allowing that sort of experimentation to happen in some sort of structured way. How do you then rope that back into the main line?" said Brinker, who is also editor for chiefmartec.com, a blog that covers the intersection between marketing and IT.
Gartner: Marketing tech vendors on the CIO-CMO radar
Source: Innovative Tech Providers for Chief Marketing Technologists to Consider, Gartner
Panelist Jeane Connon, entrepreneur in residence at DCM Ventures, said that a CMT-like function has always been key for her in integrating the marketing and IT teams.
"It might not be called a CMT, but no matter how small my team was, I always needed to either have a partnership with the CTO or have someone from that team who was embedded in our team, otherwise I can't do my job," she said.
Despite the key role of CMTs, Schulz is uncertain about the longevity of the role. But even if it doesn't last, he thinks it will form the foundation for other functions.
"One of the fun questions is, in five years, will this role be here or will it be woven into the core of our main function? … Or will it become the basis for a marketing IT branch for the CMO, or a marketing IT group in the IT organization? We'll see," he said.
Email Francesca Sales, site editor, or find her on Twitter: @fran_s_tt.
Next Steps
How to get past stereotypes when forging a partnership with marketing
Expert advice on building a strong CIO-CMO alliance
Better CMO-CIO alignment can help close the print-digital gap
Dig Deeper on Leadership and strategic planning