Share this item with your network:
Mastering the cloud contract

iSTOCK/GETTY IMAGES
News
Stay informed about the latest enterprise technology news and product updates.
The road to hybrid cloud architecture is paved with mistakes
IT projects of any kind can be calamitous -- and organizations mixing public and private cloud services with traditional IT have had a lot go wrong, said experts at the Hybrid Cloud Summit.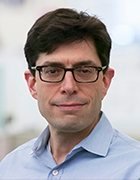 By
Pretty much everything about hybrid cloud architecture is hard.
Overall planning for the approach, which blends traditional on-premises IT architecture with public and private cloud deployments, involves integrating disparate systems and keeping them secure. Preparing for it requires massive amounts of governance work. Managing such a varied and complex new environment has tripped up plenty of organizations. Mistakes are inevitable -- sometimes big mistakes.
That was the message from the panel of experts and practitioners at the recent Hybrid Cloud Summit in Cambridge, Mass.
One error organizations used to make when implementing hybrid cloud architecture, said David Linthicum, a consultant at Cloud Technology Partners Inc. and author of numerous books on IT, started with OpenStack. IT organizations use the open source cloud software platform to build a private cloud, which offers advantages similar to public cloud but uses in-house architecture. It's a perfectly reasonable endeavor, except many organizations didn't fully understand what they're getting into.
"It was too much of an engineering challenge for them to take on, and they ended up going over budget or just abandoning it quickly," Linthicum said.
The problem for many was that they believed the hype on private cloud as a bulletproof and easy-to-implement alternative to public cloud, Linthicum said, citing 2013 as the banner year for vendor bunk.
"What was known to us, consultants" -- that is, the complexity of deploying private cloud -- "really wasn't communicated well outside," he said.
Be a trusted partner to the business
With better understanding of technology and better tools today, organizations are less prone to making fatal mistakes on implementing a hybrid cloud architecture, but market buzz can have a pernicious effect on organizations whenever new products emerge, said Judith Hurwitz, president of consulting company Hurwitz & Associates and another prolific writer on IT topics.
Take software as a service. When SaaS applications first showed up, amid great fanfare, organizations were ecstatic. They could download an app and be up and running in minutes -- without the IT red tape. Very handy, until there were 30 SaaS applications in each department and IT was summoned to clean up the mess.
"This happens in every generation, whether it's client-server or various eras of computing where everybody goes off on their own because they're tired of waiting for IT," Hurwitz said, referring to the helter-skelter adoption of new enterprise technology.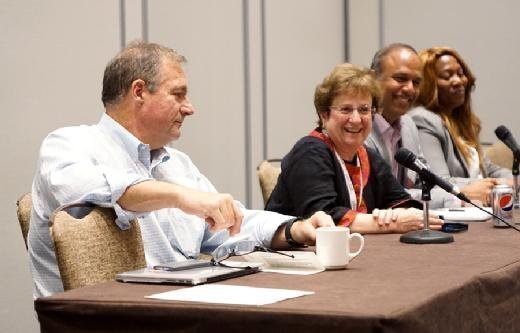 With no planning, no underlying architecture and no governance framework for managing a sprawling web of apps, the headaches have only just begun for many IT organizations, Hurwitz said.
Instead of popping extra-strength painkillers, IT organizations should practice preventive medicine: Sit down with the business and listen to what users need.
"So it's not IT saying no. It's the IT department saying, 'We have the expertise, the experience. Let's work together and make this happen,'" she said.
Take an active role with technology providers
Hurwitz's message of alignment among departments carried over into other stories of IT blunders. IBM engineer Rajesh Jaluka once oversaw an IT project at a large hospital system -- panelists were asked not to name names -- where the central IT department had developed no technical standards for how the work should be done across affiliate hospitals.
"They were really expecting that we, as [the outside development team] bringing the technology, would drive the standards, so they were not really taking an active role," Jaluka said.
This lack of involvement is deadly. Jaluka said one of the central databases his IT team was charged with working on was tied to automation -- and that was plugged into patient monitoring. The automation was triggered by "events," such as database updates. But there was no documentation on what triggered the automation. The wrong event could have restarted the machine.
"If you were to do something wrong, you're really affecting or putting the life of a patient at risk," he said.
Standards were also top of mind for Pamela Wise-Martinez, chief cloud and enterprise data architect at Pension Benefit Guaranty Corp., the U.S. government agency that protects pensions. She said having a solid enterprise architecture -- a blueprint laying out the requirements and expectations of the business and IT -- is key before any IT initiative can be delivered, whether it's something as complex and massive as deploying a hybrid cloud architecture or optimizing a single business process.
"By not having enterprise architecture involved, there's just not an understanding of how this is going to impact the rest of the organization," she said.
The U.S. government has been there. In the early 2000s, when it adopted service-oriented architecture as a way to share and provide data among agencies, it stumbled.
"We just didn't have enough education and training around that, and so the federal government found it really hard trying to get there," Wise-Martinez said.
Know what you don't know
Not having enough knowledge when implementing hybrid cloud architecture can have legal consequences. Linthicum said a common mistake European organizations used to make was moving financial data into the public cloud -- and so outside their countries' borders -- in violation of EU data protection laws.
"That was the system they picked to migrate to without even understanding why," Linthicum said, "and so they had to secretly move it back as quick as they could before the regulators found out."
But mistakes have their place in IT just as they do anywhere else. Hurwitz cited the client-server computer model in the 1990s.
"I coined a phrase way back then, called the 'fat client syndrome,'" she said. "You put so much logic and data on each client that they collapsed under their own weight."
The cause of the slipup was simple: The technology was not developed enough. But from failure came advancements in distributed computing, giving business users more power than ever at their fingertips.
"If you don't have failures, then you never move forward," Hurwitz said. "So I think that there's a creative destruction that has to go on in the world of technology."
Let us know what you think of the story; email Jason Sparapani, features writer, or find him on Twitter @jmsparapani.
Next Steps
Mechanics of a hybrid cloud architecture
Hybrid's not perfect, but CIOs embracing it all the same
What's behind hybrid cloud architecture today?
Dig Deeper on Cloud computing for business