News
Stay informed about the latest enterprise technology news and product updates.
Sony bets on Drones as a Service
Sony is launching a new Drones as a Service business unit that uses its image sensor technology. CIOs should prepare themselves for this growing market, experts say. Also in Searchlight: Hackers disable Jeep on highway; adultery website gets hacked.
The drones are swooping. Can Drones as a Service be far behind?
This week, Japanese technology giant Sony Corp. announced it's partnering with Tokyo automation startup ZMP Inc. to launch a drone business subsidiary. The joint venture, called Aerosense, combines Sony's core image sensor technology with cloud data processing to provide business customers with data and services, such as land surveying, infrastructure inspection and measurement.
"If the industry takes off as analysts have predicted, all those aircrafts will need components to see with, and that's where the Japanese company might have an edge," wrote James Vincent of The Verge.
The Sony venture is not unexpected, said Forrester Research Inc. analyst Jeffrey Hammond in an email. Sony isn't the first to jump into the drone business by any means, Hammond said, nor even the first Japanese company to see a new market in unmanned aerial vehicles. Yamaha Motor Co., for instance, already has a services group for its RMAX drone. Amazon and Google are marking their territory in the drone market, offering services like package delivery and Internet connectivity.
And Sony won't be the last to use drones to get an edge in today's rapidly evolving technology landscape, said Jeff Vining, analyst at Gartner Inc. "It signals the commercial sector looking for new revenue streams using Drones as a Service," to help with tasks like collecting imagery and measurements, managing events, and broadcasting events, he wrote in an email.
Indeed, Hammond predicts a hot market in Drones as a Service, with stiff competition.
"Over the next few years, the commercial drone market here in the U.S. will primarily grow through Drones as a Service, [and] companies like Yamaha and Sony are moving into a market already populated by dedicated service companies like VDOS Global," he said.
Hurdles before takeoff
One reason Hammond believes the Drones as a Service model will boom is because of the steep requirements for operating drones.
"For commercial applications in countries like the U.S., drone operation requires a licensed pilot -- along with other requirements. … Many companies don't have licensed pilots on staff or any desire to hire them full time and get waivers for commercial operation from the FAA [Federal Aviation Administration]," he said.
Beyond the aviation regulations, operating drones requires expertise in other areas, said Gartner's Vining, including "geography -- 'Where am I?' and model design and capability; the environment -- business justification, wireless network complexity; and technology -- device proliferation and mobile apps and platforms."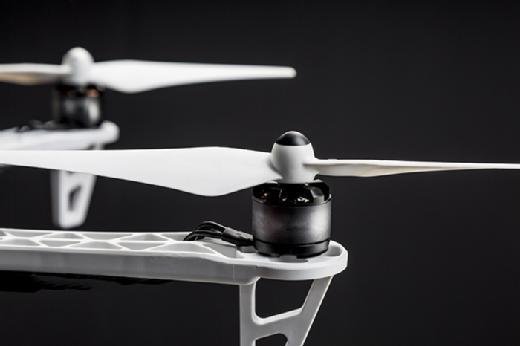 One state CIO I talked to on Twitter, who is also the director of a federal agency, was cautious about making any sweeping predictions on whether Sony's news signals that drones will soon take wing in the consumer, commercial or government sectors.
"I think the book is still out on the drone business and its role in making business and government work better or more efficiently. The exception, in my book, is the public safety agencies. The other possible immediate use case would be in facility monitoring," he tweeted.
He agreed the proliferation of use cases would depend on the FAA's actions, to be sure, but he also said consumer acceptance of drone services will hinge on how secure the technology proves to be.
Someone else I spoke with on Twitter -- the CIO of an investment management firm (and a self-professed "amateur drone pilot") -- was more bullish, pointing to predictions from the Consumer Electronics Association that consumer spending on drones could surpass $1 billion in the next five years. The Association for Unmanned Vehicle Systems predicts that the commercial drone market will reach $82 billion in 10 years.
Where does the CIO come in?
Despite the challenges to adopting drones or providing drone services, the consensus among the folks I talked to was that CIOs will play a big role in various industries. Gartner's Vining sees many use cases for drones in three domains:
Consumer, which includes agricultural, financial/insurance, utility, property management, conservation, retail monitoring, power supply protection and entertainment/media;
Commercial, which includes broadcast, agriculture management, wildlife management, power transmission, cargo delivery and environmental research; and
Government, which includes border/coast patrol monitoring, homeland security, law enforcement, search and rescue, infrastructure mapping, land management firefighting, and emergency management.
Vining added that CIOs in these sectors should start educating themselves so they can take the lead in helping their companies prepare for the arrival of these flying machines. "Drones will tap into wearables and the Internet of Things to simplify and interpret data," he said.
Vining said that CIOs in these three domains will have to consider the following:
policies for data collection and usage
data privacy, data security and risk management
IT asset management
data standardization
integrating drone data collection into their workflow
Next Steps
Check out this interview with Duke University's Missy Cummings about the unexpected ways drones can impact various job functions. Then, dive deeper into the hurdles of drone adoption on sister site Computer Weekly.
Dig Deeper on Leadership and strategic planning