Share this item with your network:
Taking control with cloud inventory management

iSTOCK/GETTY IMAGES
News
Stay informed about the latest enterprise technology news and product updates.
Midmarket CIOs: A new IT career path to wealth?
Private equity deals offer midmarket CIOs with the right stuff a lucrative new IT career path, says headhunter Shawn Banerji.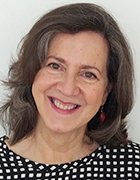 By
How would you like to walk away from an IT job in five years with millions of dollars in hand, all because you're a CIO at a midmarket company? It's a bona fide IT career path, according to Shawn Banerji, an executive headhunter based in New York. The outcome does require some important personal attributes, among them, an understanding of private equity markets and an affinity for using technology to make money.
"For midmarket CIOs, it is an incredibly exciting opportunity for them to not only grow their careers but also to make a lot of money," Banerji said. (More on the particulars in a bit.)
Banerji, managing director of the global technology officers practice at Russell Reynolds, is well known to regular SearchCIO readers as someone with his finger on the pulse of the CIO role and IT career path. He long ago articulated the business demand for what we now call the digital CIO. He predicted the rise of the chief data officer and, more recently, the idea subscribed to by many IT gurus: namely, that the CIO role is at an inflection point. About half of Russell Reynolds clients are Global 1000 companies, with early-stage companies and startups now accounting for about 20% of the business, Banerji said. The remaining 30% or so of the portfolio comprises midmarket companies with approximately $100 million to $500 million in revenue.
"Those companies have woken up to digital transformation," Banerji said. And the cloud's many as-a-service offerings have been their partner in digitization.
"These midmarket companies are able to leverage cloud resources to scale themselves in a cost-effective manner. They can compete with others in the industry -- and larger competitors in the industry -- in a way they have never been able to before," Banerji said. "I think it is a game changer."
The midmarket's appreciation of IT, the cloud, in particular, is also a game changer for the traditional IT career path, Banerji said -- actually on multiple levels. First, midmarket companies are coming to Russell Reynolds in search of a different kind of CIO than they have in the past.
"They are not just looking for an operational CIO; they are looking for the kind of transformational CIO that before lived only in the large companies," he said.
IT career path is paved by the cloud
The second new development has to do with the current investment climate. The record amount of private equity (PE) now being raised by PE firms, hedge funds, venture capital funds and the like, needs a place to go. Among those places are undervalued midmarket companies. Whether it's a family business the heirs want to unload or a rapidly expanding business in need of capital -- the aim of the "financial sponsor" is to maximize the investment, usually in five years. And that can't be done without IT.
For midmarket CIOs, it is an incredibly exciting opportunity for them to not only grow their careers but also to make a lot of money.

Shawn Banerjimanaging director, global technology officers practice, Russell Reynolds
"One of the first things they do when they make an investment is either find a CIO -- because many of these midmarket companies don't have one -- or they want to replace the CIO," Banerji said. "I just completed two searches, one for an approximately $300 million company now part of the Bain Capital portfolio, the other one for the Morgan Stanley Expansion Capital portfolio."
What are they looking for in the CIO? More digital experience, more cloud experience and more moxie, for starters. "If you look at the adoption of cloud, it has typically been adopted more quickly in the midmarket than in the enterprise, which makes these midmarket CIOs particularly attractive in these types of PE deals," Banerji said. "They want someone who is nimble and adaptable and -- either because of lack of budget or lack of institutional commitment to IT -- has grown up having to leverage the cloud to make IT work."
One of the midmarket businesses he recently recruited a CIO for is a leading supplier to life sciences companies. The company was bogged down by legacy systems -- among others, an outdated, customized ERP system. Its bespoke applications were costly to maintain and the maintainers were retiring. "It was a disaster waiting to happen. He's going to implement this entirely new ERP system designed for his industry and one that leverages the cloud," Banerji said.
Midmarket CIO as operating partner of the investor
Beyond having the technology know-how, CIOs recruited for these private equity deals must become an operating partner of the financial sponsor in order to cash in, said Banerji. At the end of five years, the financial sponsor is looking for a liquidity event, as it's called -- whether that's taking the midmarket company public, or selling it to another company or selling it to another private equity firm. Banerji said. The aim is to increase the financial sponsor's investment by many multiples ($50 million in, $150 million out; $100 million in, $500 million out, and so on).
"You have to be able to say to yourself, 'If in five years, we are looking to sell this thing or take it public, what do I need to do to get it positioned for that and drive the highest ROI?'" Banerji said. "The clock is ticking."
One of the problems Banerji is running into is that CIOs with the right experience for the job are in the dark about these opportunities, and how they work. "I was stunned by their level of naiveté about working in these PE financial sponsor situations. They had no clue," he said.
As we've learned over the years at SearchCIO, midmarket CIOs have had a hard row to hoe: The problems and needs their IT organizations must address can be every bit as challenging as those facing much larger companies, but the budgets, time frames and, yes, business support for IT initiatives pale by comparison to the resources available at most large enterprises. Ambitious midmarket CIOs fret about getting out of the midmarket to a bigger company -- bigger is better. Our salary research has found that in general CIOs at big companies have twice the earning potential as IT leaders at smaller companies. Private equity deals can offer a level playing field. Midmarket CIOs (and we've profiled many of them on SearchCIO) who have thrived under these tough conditions by utilizing cloud and other new technologies have an "awesome opportunity in front of them -- a goldmine," Banerji said.
Put another way, he said: "Would you rather be a person who went to a $300 million business, helped get it to $1 billion in five years and walked away with $5 million in equity? Or would you rather be the divisional CIO of a Fortune 500 company who made a third to a half of that over the same time frame?"
Let me know what you think of this story -- email me or find me on Twitter @ltucci.
Dig Deeper on CIO career development and career paths