Share this item with your network:
The future of IoT: New priorities and paradigms

iSTOCK/GETTY IMAGES
News
Stay informed about the latest enterprise technology news and product updates.
The Apple Watch: A boon for the business or business bauble?
Behold, the Apple Watch. Will third-party apps make it the next big thing for the enterprise? Also in Searchlight: Tech blog GigaOm abruptly closes its doors; AP sues the U.S. Justice Department for Hillary Clinton's emails.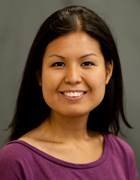 By
It's finally here: Apple this week unveiled the long-awaited Apple Watch, which officially rolls out April 24. At the event, Apple delved into the smartwatch's native functions, of which there were plenty: Users will be able to make calls and send texts, use a map for turn-by-turn navigation, keep track of upcoming meetings and appointments with a calendar app, track physical activity and heart rate, and a whole lot more.
These handy functions plus features such as its digital crown and what Apple calls a Taptic Engine no doubt wowed the consumer crowd at the event. But business folks were looking closely at one thing:how third-party apps work on the Apple Watch.
The impact of the Apple Watch on the enterprise "is going to very much depend on third-party applications … from various providers," said Van Baker, a research vice president at Gartner. And there were many exciting demonstrations of how Apple Watch customers could use various third-party apps, including hailing an Uber cab and unlocking one's hotel room door. But it was Apple's presentation of an enterprise-specific analytics app, Salesforce Wave, that hinted at the Watch's potential for various industries, according to J.P. Gownder, principal analyst at Forrester.
"We saw Salesforce immediately jump on the Apple Watch bandwagon. … Salesforce's entry is a sign that Apple Watch, though expensive, has some enterprise relevance," he said in an email. Salesforce solidified its partnership with Apple by releasing two more products in addition to Wave that are designed to work on the Apple Watch: Salesforce 1 and Salesforce Wear.
Gownder envisions the Apple Watch playing a role in some major companies that have already standardized on Apple's iOS. These companies, which include GE, typically have mobile developer centers dedicated to the platform that are set up to explore possible uses of the Watch, particularly in customer services, field work and other areas that rely on hands-free computing.
Gartner's Baker was also cautiously optimistic about the usefulness of the Watch in the enterprise. The wearable's focus on "glance-able information," or small nuggets of actionable data that the user can react to in a matter of seconds, could turn out to be a productivity driver for employees, he said. "It's not a complex thing; they're not detailed apps or anything. It's basically, 'This just happened. Do you want to do this or this?'" he said.
One could even argue that the luxury device -- the most expensive model costs well over $10,000 -- might well be a boon for some enterprises, Gownder said. "In some customer service contexts -- think luxury retail -- an Apple Watch would confer a sense of brand prestige (much as you see Macs in TV commercials and iPads used as menus in restaurants)," he said.
Yet even with these potential use cases, Gownder doesn't see the Watch as the next big thing in smart devices, in particular for enterprises that are cost-conscious or that predominantly use the Android OS. He recommends CIOs keep an eye on the enterprise use cases for the Watch.
"We'll see some experiments with Apple Watch in the enterprise … but it will be a niche usage case for certain workers in specific situations," he added.
Dig Deeper on Digital business management