Share this item with your network:
Integrating hybrid systems? It's now a core IT service

James Thew - Fotolia
News
Stay informed about the latest enterprise technology news and product updates.
Startup acquisition gives e-commerce giant an innovation transplant
PayPal looks to startup Paydiant to rev up its mobile strategy and catalyze innovation.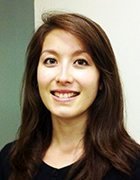 By
PayPal's recent announcement that it is buying white-label mobile wallet technology platform startup, Paydiant, for about $300 million was generally regarded by market analysts as an example of a win-win in the nascent and fast-moving mobile payments market.
"I think the real crux for the acquisition is that combined, these two companies solve one of the biggest problems typically faced by emerging payment methods," Penny Gillepsie, research director at Gartner said in an email.
Many mobile payment methods currently either lack a large number of merchants or lack a large number of consumers willing to use the technology, said Gillespie, whose research is focused on electronic and mobile commerce, with a particular emphasis on payments.
With a loyal customer following of about 162 million users for its Internet digital wallet, PayPal had the consumer part of the equation solved. But PayPal has struggled to get mobile initiatives up and running, including its in-store beacon product which was announced in September 2013 and still has not been widely launched.
Paydiant, for its part, offers a pipeline into some of the country's largest merchants and retailers. In partnership with Merchant Customer Exchange, a retail consortium formed by many of the biggest brands in the U.S., including Target, Walmart and Best Buy, Paydiant provides the underlying technology for and helped create the mobile pay app CurrentC. The acquisition of the startup gives PayPal a much-needed opportunity to foster relationships with big merchants and retail companies, something PayPal has struggled with, Gillepsie said.
Thomas Husson, vice president and principal analyst serving marketing leadership professionals at Forrester, agreed the PayPal acquisition was a smart move.
"I believe companies willing to launch digital wallets will have to acquire talent and technologies in areas they do not yet master," Husson said in an email. "Because of the blurring boundaries between payment and other areas (loyalty, couponing...) and the fast pace of innovation from mobile start-ups, we will see more acquisitions. It is faster than building internal competencies you do not have."
Events suggest that speed-to-competency was a factor in the Paydiant acquisition. At the beginning of February, PayPal laid off around 70 engineers as well as 20 sales and marketing employees from its Boston office. The sales and marketing employees' main job was to get restaurants and small business retail stores to accept PayPal as a payment method. Paydiant's ability to develop relationships with merchants and retailers, Gillepsie said, gives PayPal instant entrée with the merchants.
The deal, however, does more than fill the existing gaps in PayPal's mobile payment capabilities and relationships with retailers, said Husson. It could pay dividends in the future.
"I think this is an example of [how] other companies should foster innovation: integrating new talents and enabling businesses to apply technology, systems, and processes to win, serve, and retain customers," Husson said.
Bi-modal IT
PayPal's acquisition of Paydiant is a prime example of what Gartner has dubbed "bimodal IT," Gillepsie explained, where the "IT organization includes within its framework the equivalent of a start-up to remain innovative and competitive."
The bi-modal IT structure seems to be gathering steam, especially at large companies such as Walmart, Staples, and Erste Bank, which are looking to adapt to an increasingly digital customer base, she said, adding that this two-tiered IT "is becoming a requirement for differentiation." That could mean acquiring startups outside a company's industry vertical.
"We always advise our clients who are working on their digital commerce strategy to look within their vertical/industry to see what their competition is doing, as well as to look outside their vertical/industry for innovation that they can embrace within their vertical/industry which is more likely to distinguish them," she said.
Next Steps
An inside look at PayPal's startup incubator
How large companies can help startups
Hire like a successful startup
Dig Deeper on Small-business IT strategy