Share this item with your network:
The marriage of mobile and data analytics

iSTOCK/GETTY IMAGES
News
Stay informed about the latest enterprise technology news and product updates.
Philadelphia 76ers empower Millennials to drive innovation process
At 150 employees, the Philadelphia 76ers organization doesn't have the manpower for a formal innovation process. Instead, this SMB is empowering its youthful workforce to create a real-time innovation culture to drive change.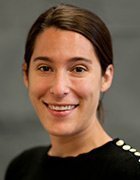 By
Tim McDermott, chief innovation officer for the Philadelphia 76ers, doesn't have much time for innovation. Despite the title, McDermott, who is also the 76ers' chief marketing officer, spends 85% to 90% of his time on tactical operations. That leaves 10% to 15% for strategic operations, including innovation, he told an audience at the Chief Innovation Officer Summit last December. In addition, he doesn't have the staff for the kind of robust innovation programs now common at large corporations.
"The truth of the matter is, we're 150 employees," he said. McDermott described the NBA-affiliated professional basketball team as an international brand supported by a small company. To create an innovation culture -- one that's deeply embedded into the fabric of the organization rather than led by a specialized department -- McDermott leans on an unorthodox strategy: He hires Millennials. Lots of them. Of the 150 employees working for the 76ers, McDermott said 100 of them are 25 years old and younger.
"I'm like the oldest guy there," said McDermott, who in 2011, was named one of Philadelphia's 40 under 40 by the Philadelphia Business Journal. While some organizations pontificate on how to integrate Millennials into the fold, McDermott has embraced the generation -- and he's been rewarded for doing so. "It's really incredible when you empower young people, what they will do, what they will come back with," he said.
Innovation is part of the job
The Sixers (as the team is known to fans) may not have a department or a lab devoted to innovation, but McDermott introduces at least one challenge a week at marketing meetings. He'll delegate someone as captain and ask that teams work together to create novel solutions (while working their normal jobs, of course). Those who succeed are often rewarded for their efforts with a bonus or another type of recognition.
One incentive, to be CEO for the day, has nothing to do with financial gain. Here, a handful of executives nominate an employee who will head up the company for the day, an incentive McDermott believes is possible precisely because the Sixers organization is small. The winner isn't only given the right to rule the CEO's office for the day, but he or she also has the power to decide how to reward the staff that day -- with massages or lunch, for example, McDermott said. The recognition is meaningful to employees and driven by "friendly competition," he said.
McDermott is also quick to point out that the incentive program "isn't overly institutionalized" for the Sixers staff and isn't the underlying motivator. Instead, by empowering employees to problem solve, think creatively and take chances, innovation becomes part of the culture, he said.
One challenge for the Sixers organization is that innovation is both driven by and at the mercy of the brand, or the "veritable product," as McDermott refers to the team. How the players perform on -- and off -- the court is out of his control. So, back in December, when the Sixers had the worst NBA record of the season, McDermott and his team decided to seize the moment and broke from normal marketing procedures. Rather than marketing to single game ticket holders, they started looking at potential season ticket holders instead, he said.
Competing against 'at-home' experience
As with other event businesses, professional basketball's business model is being threatened by a disruptor: the at-home experience, where "there are no bathroom lines, no $10 drinks, no traffic," McDermott said. "One of the things we know we need to do is create an in-arena experience that is just phenomenal."
McDermott is experimenting with new technology to enhance the viewing experience. One innovation uses a three-dimensional "court projection system," which makes the actual court floor appear to be changing shape -- undulating, falling apart -- by projecting a super high-resolution movie with computer graphics and special effects.
McDermott and his band of innovators are also trying to create personalized customer experiences for Sixers fans.
At an annual NBA meeting, McDermott listened to a league member describe what made him a basketball fan. "The gist of it was that this person had written a letter to a player, and the player responded. It created this dialogue," he said. It got McDermott thinking: How can a 150-member team scale a personalized experience like this for tens of thousands of fans?
He put the same question to his staff. "We said here's your challenge: How do you scale 'wow' moments?" McDermott said. They came back with an idea they called "76 seconds." If the staff, which is required to attend all 41 home games, spent 76 seconds doing something above and beyond their job description, they could begin to create small, even unexpected "wow" moments for the Sixers community.
Let us know what you think of the story; email Nicole Laskowski, senior news writer, or find her on Twitter @TT_Nicole.
Dig Deeper on Small-business IT strategy