Share this item with your network:
Legacy IT systems: Keep 'em or cut 'em?

iSTOCK/GETTY IMAGES
News
Stay informed about the latest enterprise technology news and product updates.
Flexible, scalable Web-based apps get high marks from education CIO
CIO Deepak Agarwal cut costs by nearly half in a major ITconsolidation a few years ago. Here, he talks about recent efforts to update outmoded legacy apps.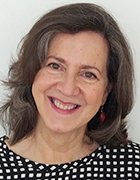 By
Deepak Agarwal is CIO at the School District of Palm Beach County, the eleventh largest public school district in the nation. Agarwal was a SearchCIO IT leadership award finalist in 2013 for his consolidation of technology pockets throughout the Palm Beach district, reducing the school system's IT costs by 30%. His early adoption of Google's cloud computing platform for email and apps saved another 16% of the budget. Through all this, IT earned near-perfect customer satisfaction ratings from the district's approximately 22,000 employees. SearchCIO caught up with Agarwal recently to ask about his latest efforts around application consolidation.
What have you found to be the chief challenges to consolidating applications?
Deepak Agarwal: Chief among the reasons for application consolidation failure is that the scopes of the new, comprehensive applications don't seem to address all of the facets of each ancillary system or clearly-defined ownership of areas of responsibility. Additionally, the upfront costs of new systems (hardware and software) initially appear to be excessive. A comprehensive five-year plan detailing costs, outlining process and data ownership and governance will define a roadmap for success.
Describe an application consolidation project you're currently working.
Agarwal: Focus is the new student information system that is about to begin its first phase of the installation and configuration process within our district. Focus will consolidate many ancillary applications that interface with our current student system. It is a web-based system that runs on a Windows platform utilizing the latest technology and will give stakeholders, such as parents and teachers, access to real time data is a major addition to the scope of the current student information system.
Experts say it is important to understand why you are doing an app consolidation project before selling it the business and going forward. What was the case for the Focus project?
Agarwal: The current student information system, TERMS, is a text-based, mainframe application that handles state reporting and student records. This system is now outdated in technology and difficult to hire and retain the staff with these skill sets. The Focus system offers the newest technology in a comprehensive, web-based system that will enable secure access to student information for various stakeholders in today's mobile environment. Ancillary applications such as "Gradebook" and "Edline" will be incorporated into the new system and as such, user support becomes more streamlined for service desk personnel. A cost comparison between the existing student information system, TERMS, and the ancillary software systems that support our user base showed licensing fees, training of new personnel, etcetera, to be more cost efficient with the implementation of the new software. Mobile 24/7 access was also a key factor in this decision.
What technologies are you using that help solve the problem of application bloat -- or are there technologies that accept app bloat as a reality and seek to manage rather than solve the problem?
Agarwal: Application bloat can be avoided if the product has been properly vetted within its user base and in our case by our district's Technology Clearinghouse Committee governing application purchase district wide. We also have a minimal standard [for] hardware/software requirement criteria, such as applications must run in a virtual environment and perform successfully on multiple browser platforms. The virtual environment that is currently in place allows for expansion of that application's server base when performance requires additional compute power. Implementation of these guidelines allows for the flexibility of a software package to expand in scope while minimizing the need for additional hardware.
Web-based applications offer access to a broader user base. An example is gathering daily student attendance. Entering that information into the existing system is currently assigned to one or two employees at each school, with the information to be entered at the end of the school day. Therefore, attendance information wasn't available until a nightly process uploaded that information into the student system. The new student information system has the capability to allow teachers to enter their attendance as they take it during class. Attendance is updated dynamically and is available immediately while freeing up those employees who formerly entered the attendance data for other tasks.
Read how another educator, CIO Eric Hawley of Utah State University, is approaching application consolidation in, "University CIO on meeting the challenge of application consolidation."
Email Linda Tucci, executive editor, or find her on Twitter @ltucci.
Dig Deeper on Enterprise application development, DevOps and software agility