Share this item with your network:
Legacy IT systems: Keep 'em or cut 'em?

iSTOCK/GETTY IMAGES
Should enterprises join the rush to use Docker's container software?
Docker's brand of container software has tech giants buzzing. What's all the fuss about and should enterprises pounce? Also in Searchlight: Samsung-Blackberry acquisition rumor nixed; the U.S. Central Command's Twitter gets hacked.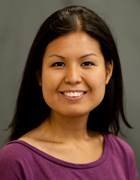 By
Containers have been around for a while. In fact, if you consider containers a method of OS-level virtualization, as does Joerg Fritsch, research director for Gartner's security and risk management division, you could say the technology has been around for more than a decade.
"Containers are not a landmark innovation," he wrote an email. If you take into account OS-level virtualization technology like BSD jails and Unix chroot, containers have actually existed for up to 30 years, he said.
So why are the likes of Google, IBM, Amazon and Microsoft, as well as non-tech firms and big banks, signing up for what The New York Times describes as "a new way to create software," facilitated by Docker's brand of container technology?
For starters, as Forrester's Dave Bartoletti lays out, Docker makes containers easier and more efficient to use, providing benefits that allow companies to provide services in such a way that formerly was possible only from large cloud vendors. "Those include near-instantaneous app launch, rapid scale-out and server efficiencies much better than traditional virtualization," he wrote in Forrester's blog.
So, if Docker containers do all these things better than traditional virtualization, how do they actually work? According to Fritsch, by acting as an "installer on steroids." Docker's open source software doesn't only instantiate containers in a more efficient way than hypervisors do. It also combines this virtualization technology with a way to package and deploy software -- a "plain, low-fuss" combination that can prove useful in bringing companies closer to continuous integration and continuous delivery, Fritsch said.
That last part is crucial, especially as more businesses become software-based and seek to create "systems of engagement" in the cloud, Bartoletti said. "The age of the customer is all about speed. Faster time to market, more frequent software releases, automated server deployments, instant cloud scaling -- anything that removes friction from the [application development] process is hot as we move into 2015," he wrote.
Another advantage containers have over traditional virtual machines (VMs) is their lower infrastructure costs -- software engineers told The Wall Street Journal that containers can run from two to six times as many programs as VMs using the same hardware. This means that container technology could potentially upset a virtualization software market that IDC valued at $4 billion in 2013 and that's growing rapidly, WSJ reported. Have some doubts about that? VMware, one major player in this market, announced a partnership last year with the startup to offer Docker-compatible technology.
Compared with VMs, containers also require fewer technicians, a draw for Web-based companies such as Pantheon, which has two full-time technicians running 70,000 sites. That adds up to work that would require about 50 employees were it being done on VMs, the company's CEO told WSJ.
Does all this mean containers are ready for enterprise use?
Yes -- well, almost. Fritsch's report on Docker's container management software gives it mostly high marks, saying it's mature enough to be used as public and private platform as a service (PaaS), but warns there's still some work to be done on securing it when used in mixed environments, where additional safeguards such as SELinux still need to be applied.
Fritsch also adds in the report: "They disappoint when it comes to secure administration and management, and to support for common controls for confidentiality, integrity and availability." In other words, Docker's container system lacks the mature system and administrative controls available in a VMware or KVM management system, for instance -- controls which allow visibility into certain actions beyond just how compute resources are used. On the plus side, these containers do provide extra layers of virtualization and security when run on top of virtualized systems like hypervisors or cloud infrastructure.
Bottom line? Containers still have a way to go, which is perhaps why the technology hasn't had much uptake in enterprise yet. Plus, its use cases have been limited to cloud-based companies thus far, Bartoletti told SearchCloudComputing. "The reason it's taking off so quickly is it's really being driven by the development teams, not IT right now," he said.
However, these caveats shouldn't be reason for enterprises to steer clear of using Docker, especially if one of your company's goals is application portability and improving application management, David Linthicum, senior vice president of Cloud Technology Partners, told SearchCloudComputing. But he cautioned that it's probably best if you stick with a proof of concept for now and wait until the bugs have been worked out.
CIO news roundup for week of Jan. 12
Here's a look at other tech headlines from this week:
In an embarrassing turn of events, ISIS sympathizers hacked the Twitter and YouTube accounts of the U.S. military's Central Command Monday, tweeting threats, propaganda videos and military documents. Centcom looks at the incident "purely as a case of cybervandalism" and stated that their initial assessment shows their military networks weren't compromised.
Drama brewing in elite tech firms: Apple, Google, Intel and Adobe are one step closer to ending a 2011 antitrust class action lawsuit this week with a new settlement that could total $415 million. The plaintiffs are tech employees who accused the firms of colluding to avoid poaching each other's workers and keeping salary information under wraps.
It's not exactly Dr. Xavier from X-Men, but close: Brown University researchers and Utah firm Blackrock Microsystems have developed a wireless device that could allow paralyzed patients to move objects such as a mouse cursor or a robotic arm using thought commands transmitted from a brain implant.
After all the buzz about Samsung buying BlackBerry, it isn't happening after all. Blackberry denies that it has discussed an offer with Samsung, and Samsung said initial reports of a buyout were "groundless." But some, like tech writers Larry Dignan and Chris Ciaccia, think the case for a Samsung-BlackBerry merger is stronger than ever.
Generation X, do you miss those carefree days of childhood when you could choose your own adventure and never actually suffer any negative consequences? Now's your chance to relive your salad days, because Twitter user Terence Eden created a version on the social media platform just for you.
Check out our previous Searchlight roundups on how IoT stole the CES show, and tech predictions for 2015 from around the Web.
Next Steps
Watch this video on containerization's role in a device-agnostic mobile strategy. Then, read this Expert Answer on how container solutions can help with mobile data protection.
Dig Deeper on Enterprise mobile strategy