Share this item with your network:
The new security paradigm

iSTOCK/GETTY IMAGES
News
Stay informed about the latest enterprise technology news and product updates.
Finding KPIs that matter to the business
Finance leaders from emerging, medium and large companies offer insight into identifying KPIs that 'move the needle.'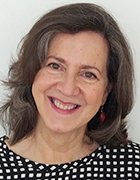 By
Most companies rely on a set of quantifiable measures -- key performance indicators -- to gauge how well they're doing. But the effective use of KPIs requires asking hard questions, starting with how do you determine what to measure? At the recent MIT Sloan CFO Summit, a panel of experienced finance leaders from emerging, midmarket and large companies discussed best practices for identifying, interpreting and deploying KPIs.
Identifying KPIs
Effective KPIs are those "three or four things that can really move the needle," said Dorvin Lively, CFO at Planet Fitness, a chain of 850 fitness centers based in Newington, N.H. But identifying those KPIs can be a challenge, especially for newcomers, said Lively, who joined the privately owned Planet Fitness franchise 18 months ago after serving as CFO at the troubled RadioShack Corp.
"It's easy when you grew up in the business, when you move up the ranks from controller to CFO and have that gut check of the business. As a new person coming in, it's important to get that real quick," he said.
At Planet Fitness, the CEO is one of the chain's three founders. Plumbing the CEO's knowledge of how the club evolved was step one for Lively. He also immersed himself in the operations of the business and what motivates the chain's various stakeholders, from front desk managers and customers to franchisees. "I think of myself as a business person who happens to manage the finance function," he said.
Equally important was ensuring that his finance team understood what drives the financial metrics. "I make my team go work in a club," he said. Without that firsthand experience, the metrics are "just numbers on paper."
Keeping it simple with KPIs: Net Promoter Score
Transparency matters when it comes to KPIs, the panel agreed. Just as the best sales compensation plans make it crystal clear what sales reps need to do to earn a given amount, everyone in the company should know what the KPIs mean and how their actions affect it, said Jacquelyn Barry Hamilton, CFO at Intronis, a cloud backup and recovery startup serving the SMB market.
At Intronis, as for many subscriber-based SaaS businesses, the critical KPI on the revenue side is CMRR, or contracted monthly recurring revenue, Hamilton said. Any component that has an impact on this KPI, such as customer churn, is highly scrutinized. And on the expense side, Hamilton said that an emerging growth company must by necessity "focus on every expense," including the cost of acquiring customers.
At The Caldwell Partners International, an executive search firm based in Canada with offices in the U.S and Europe, revenue per partner is a key metric, said CFO Chris Beck. "Partners reeling in under $1 million are not adding to your brand," he said.
The success of an executive search includes many yardsticks, including the days it takes to develop a "long list" of candidates, days to short list and days to close, Beck said. But for Caldwell, which does $45 million in annual revenue, "the biggest metric we've added is client satisfaction." Aside from revenue per partner, "that is how we are measuring success," Beck said.
In its search for a useful metric, the firm settled on the "Net Promoter Score (NPS)," a metric used by companies including Apple and Southwest Airlines to gauge customer loyalty. This management tool asks customers to answer a single question -- "How likely is it that you would recommend us to a friend or colleague?" -- then sorts customer responses into three categories: promoters, passives and detractors.
With one year of data under its belt, Caldwell's NPS scores "have been excellent," Beck said -- from clients and placed candidates, that is. The candidates that weren't placed, not surprisingly, are not as pleased, but the firm wants them as promoters too, so it is reviewing how it treats that cohort.
Adapting KPI reports to the audience
For CFOs and other accounting types, numbers "tell a story," said the panel's moderator, Brian Kalish, a director at the Association for Financial Professionals, but that is not the case for many employees and even business executives. "With KPIs, presented as charts, people read into them what they want, like Rorsharchs," he said. "Sometimes they see something good, or they don't like them at all and use the data to rail against a project they don't support."
As "unbiased drivers of the truth," Kalish said, CFOs must be clear about what the KPI means -- what data goes into it, how it is derived and what exactly it is supposed to be telling the company -- and do so consistently. "It is much easier to talk about a change or trend in the business, if it is based on facts," he said.
At Planet Fitness, Lively has developed a "Financials 101" class that covers balance sheet basics and KPIs. "I make everybody in the company go through it, and now we are taking it to the next level," he said. "Now we can start talking about what the numbers mean."
It's important to know your audience when presenting KPIs. Caldwell Partners' Beck said his team used to send out the all-important revenue-per-partner report with a bold red line drawn across the halfway point.
"We got some feedback asking if we were devaluing the people below the red line, and the answer is, 'Well, a little bit,'" Beck joked, but his team removed the red line. "They are still getting the same message on where everyone stands," he noted but the report sans red line is a better cultural fit for the firm, which doesn't use the metric to automatically "push people out the door," he said.
Email Linda Tucci, executive editor, or find her on Twitter at @ltucci.
Next Steps
More advice from A-list CFOs:
CFOs learn about the promise and pitfalls of big data analytics
CFO secrets of success apply to CIOs too
Five questions your CFOs are asking about data security
Dig Deeper on Small-business IT strategy