Share this item with your network: BACKGROUND IMAGE: iSTOCK/GETTY IMAGES
Master a multichannel customer engagement strategy

iSTOCK/GETTY IMAGES
News
Stay informed about the latest enterprise technology news and product updates.
Chief data officer's success hinges on CIO sponsorship
Chief data officers from Nationwide Insurance, KeyBank and Seattle Children's Hospital reveal the pivotal role the CIO played in developing their positions.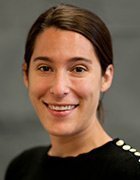 By
A key factor in carving out the chief data officer role in the enterprise is IT sponsorship. That is the view of three chief data officers who attended this week's IBM Chief Data Officer Strategy Summit in Boston.
The revelation comes as a bit of a surprise, considering the chief data officer (CDO) is tasked with building an enterprise data strategy that often includes oversight of classical IT functions such as data governance and data quality. Indeed, the role of the CDO has been characterized by some IT experts as encroaching on the CIO's domain. But, CDOs at KeyBank, Nationwide Insurance and Seattle Children's Hospital said their CIOs were instrumental in getting the role off the ground.
At Nationwide, the position was developed for strategic reasons, specifically to help the business operations become more data-driven, said Wes Hunt. Prior to taking on the CDO role at the mutual insurance company in Columbus, Ohio almost a year ago, Hunt led the analytics program out of the marketing department for 11 years.
"The CIO created the CDO position because our thinking has evolved," said Hunt, who now sits within the IT department, reporting to a shared services function.
The insurance industry has always been data-intensive. Companies like Nationwide collect and crunch massive amounts of data for establishing pricing, underwriting and handling claims. In recent years, it has become apparent that this data also contains information that is valuable not just for the insurance business but for many other businesses as well, and lines of business are under increasing pressure to capitalize on it, Hunt explained. Nationwide IT will need to build an infrastructure that can ingest massive amounts of data, help derive insights from unstructured data and incorporate advances in data science and machine learning. "We think this trend will have a pretty substantial impact on technology. In anticipation of that trend, the CIO said we need to be prepared for a new day," Hunt said, adding that the IT department is already seeing a sharp uptick in data demands for analytics.
In the future, Hunt believes the CDO role will become a distributed function, with large corporations employing many line-of-business CDOs who report to an up to an enterprise CDO.
CDO's place on the organizational chart
In the case of Ursula Cottone, CDO at the Cleveland-based KeyBank, sponsorship was a joint CIO-CMO effort. "Together, they created this role knowing what was needed, which was a blend between business and technology, and the need to bridge the gap," she said.
While the CIO helped develop the role of the CDO, IT ultimately wasn't a good place for the role to exist, and the company has struggled with determining where the role fits into its organizational structure. Since being named CDO two years ago, Cottone, a KeyBank employee for 16 years, has cycled through two bosses, including the CIO of shared services who oversaw the risk, finance and HR portfolio, and the director of enterprise architecture. Today, she reports to the head of marketing and analytics. "It's Goldilocks, trying to find the right fit," she said.
This kind of jostling by early adopters is not unusual. According to a CIO advisory note released by Gartner Inc. at the beginning of the year, "new and aspiring CDOs will face daunting challenges and conflicting priorities, as this new and evolving role has little professional structure and lacks established best practices." More specifically, Glenn Finch, global leader for technology and data at IBM Global Business Services, said he expects to see changes in reporting structures continue. "As the position matures, and as organizations mature, you're going to see that role move around a lot," he said.
CDOs harness 'group-think' to solve business problems
While Cottone came to the role with plenty of business experience, often helping lead large technology projects as a business sponsor, she needed a technology counterpart, which she found in the director of enterprise architecture. The blend of IT expertise and business acumen is one she believes is incredibly important, and her fellow CDOs agreed.
"What's working? When I sit in between the two sides: business and IT," Eugene Kolker, CDO at Seattle Children's Hospital, said. As a CDO for more than seven years, Kolker claims to be the first CDO in the health sciences. "My job description came from the Web," he said, scraping insights from Capital One and Yahoo, who both had CDOs back in 2007.
Kolker summed up his role as "leveraging data as a strategic enterprise asset and deriving value from data." He and his department of approximately 24 people also write "data stories," or analyses for hard-to-test questions that provide recommendations. A classic example is solving for the "build versus buy" question, he said. Like Cottone, Kolker's executive sponsors -- the CIO and the chief medical officer -- come from both sides of the house. Together, Kolker and his sponsors figure out what initiatives they're going to take on and when to develop those data stories.
That kind of group-think is vital, Kolker said, helping translate an IT problem into a business problem and vice versa. It's not just about data, analytics or technology; it's primarily about people and how to empower them to drive business value," he said.
As KeyBank's Cottone put it, if the CDO is purely a technology role, enterprises run the risk of enabling the gap between business and IT, rather than closing it. The aim is to build an infrastructure and leverage it. "Unless those two are married when the project was created, IT and the business are not going to see it through the same lens," Cottone said.
Let us know what you think of the story; email Nicole Laskowski, senior news writer, or find her on Twitter @TT_Nicole.