Share this item with your network: BACKGROUND IMAGE: iSTOCK/GETTY IMAGES
The hybridized cloud: Where private and public cloud coalesce

AKS - Fotolia
News
Stay informed about the latest enterprise technology news and product updates.
Chief marketing technologist emerges to align marketing and IT
There's a new exec at the C-suite table: chief marketing technologist. Learn how CIOs, CMOs and CMTs work hand-in-hand to bridge marketing and IT in this week's Searchlight; plus, Riley v. California and aircraft IoT.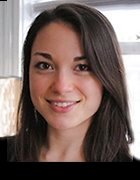 By
Before modern marketing took hold, businesses were able to survive and thrive by paying mind to one basic principle: Make a quality product and consumers will invest. Beginning in the 1950s and 1960s, competition grew and forced companies to learn ways to distinguish their own offerings from similar, quality products -- a la Mad Men. Companies like Procter & Gamble, General Foods, Pan Am Airlines, Lux Soap and Coca Cola developed an early discipline of marketing and branding, setting them apart from their mid-20th century competitors.
Of course, boosting brand awareness was simpler then -- often achieved by attaching poster ads to telephone poles. Today the typical Western consumer "is exposed to some 3,000 brand messages a day," says Marc de Swaan Arons in a story in The Atlantic. And the C-suite is responding with a new executive role: Chief Marketing Technologist (CMT).
According to a Harvard Business Review article by Scott Brinker and Laura McLellan, "Marketing is rapidly becoming one of the most technology-dependent functions in business." To keep up, CMTs are enlisted as "part strategist, part creative director, part technology leader and part teacher."
The CMT isn't an entirely new role in the C-suite, Brinker and McLellan point out. The function also goes by the name of global head of marketing technology or business information officer for global marketing, or any other term that basically boils down to "IT and marketing pro reporting to a senior marketing executive" (i.e. the chief marketing officer (CMO), VP of marketing operations or VP of digital marketing).
No matter the name, it's the CMT's job to set a technology vision for marketing and work closely with the CMO and CIO to bridge marketing and IT, say Brinker and McLellan. "People in this role need technical depth -- many have backgrounds in IT management or software development -- but they must also be passionate about marketing."
In their role, CMTs coordinate with CIOs to facilitate and prioritize technology requests from marketing. It's the CMT's job to ensure that technical and marketing requirements are met and that marketing's systems adhere to IT policies. Interested in real life examples? See the piece for mini-profiles of Andreas Starke, the business information officer for global marketing at SAP; Joseph Kurian, Aetna's head of marketing technology and innovation for enterprise marketing; Brian Makas, director of marketing technology and business intelligence at ThomasNet and Mayur Gupta, Kimberly-Clark's global head of marketing technology and operations, who according to the authors "epitomizes the evolving role of the CMT."
How close is your organization to appointing a CMT? Do you already have one at the C-suite table? Tell us in the comment section below.
Dig Deeper on Leadership and strategic planning