Share this item with your network: BACKGROUND IMAGE: iSTOCK/GETTY IMAGES
The hybridized cloud: Where private and public cloud coalesce

Konstantin Sutyagin - Fotolia
News
Stay informed about the latest enterprise technology news and product updates.
Cloud ERP to the rescue for fast-growing startups
Two rising startups in the craft brewery business reap tangible rewards when they move from ad hoc processes to cloud ERP.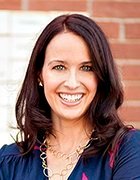 By
Lack of insight into profit margins and the cost of doing business is a recipe for disaster for any company. For...
Continue Reading This Article
Enjoy this article as well as all of our content, including E-Guides, news, tips and more.
Golden Road Brewing, a promising startup in the fiercely competitive craft brewery industry, poorly managed business processes threatened to put a halt to the company's stellar debut.
Founded in 2011 with the aim of selling canned craft beer to the Los Angeles market, Golden Road Brewing had ramped up to 18,000 barrels a year by 2013, making it one of the fastest-growing craft breweries in the industry. On top of selling its artisan beers to local distributors and stores, Golden Road also operated a popular brew pub.
When Paul Burgis was recruited from Anheuser-Busch in 2013 as the company's CFO and COO, however, the business's customer-facing success was being sabotaged by its lack of backend business processes.
"There was no control between purchase orders and invoicing," Burgis said, noting that one of the brewmasters was unaware of how much a batch of beer actually cost to produce. Co-founders Meg Gill and Tony Yanow were scoring high marks from industry professionals for their drinkable brews but were chalking up zeros in the accounting column.
Burgis, who has an MBA, decided it was time to ditch QuickBooks and spreadsheets for an ERP system. "It was not a question of whether but a question of which one," he said.
If we get a proposal … we can get a response in 15 minutes to a potential customer, which helps us win a sale or avoid losing a sale.

Paul BurgisCFO, COO, Golden Road Brewing
After evaluating its options, Golden Road ultimately decided on an SAP cloud implementation through Orchestra Software. "Because it had the backbone of SAP, it gave us confidence. The last thing we needed was to take a risk on a new platform," said Burgis, who had worked with SAP systems at Anheuser-Busch. Golden Road implemented "OBeer," Orchestra's customized version for the beer industry, with just two users from its then-staff of 50 employees.
Today, the brewery has 12 users on OBeer and 116 employees. The company's implementation was rolled out in phases to ease the transition from ad hoc and manual processes to an automated system that provides a single view into company business data, Burgis said. The brewery started with general ledger accounting then is moving on to production systems. And it has taken pains to educate its employees on the need for the system, knowing that it wouldn't be easy to adapt to this new way of working. "We didn't take it lightly; we knew how significant adopting an ERP solution into the business would be," he said.
Burgis said that the new ERP system makes accounting and order fulfillment quicker, easier and faster. The brewery can also better track materials and inventory, as well as audit batch and change logs. Golden Road is better-equipped to meet the demands of its fast-growing distribution network.
"If we get a proposal … we can get a response in 15 minutes to a potential customer, which helps us win a sale or avoid losing a sale," Burgis said. "The ability to make quick decisions is what we've gained and we didn't have before."
Taking out the guesswork
Ray Boggs, vice president of small/medium business research at Framingham, Massachusetts-based IDC, said that using an ERP system really makes sense in a business where inventory management is complex. In the brewing business, ingredients can vary by season and recipes are constantly being tweaked.
"On one hand, they're like cowboy artisans, and on the other hand, chemists measuring temperature, reaction times and fermentation," Boggs said, likening the mix of creativity and need for precision to IT development. "You need to make sure you're capturing [steps] -- 'What did we put in this again?'" he said.
ERP improves forecasting, runs audits
That need for precision also led 90-employee Avery Brewing Company to OBeer. At the time, Avery started to attract the attention of banks and investors, both of which were reluctant to provide money to a company that couldn't accurately track and forecast its own profitability.
"When you go to the bank, they want to know what is your financial strategy and how you're going to leverage software in the future," said Conner Helton, controller at the Boulder, Colorado-based craft brewery. "The fact that the system can conduct audits is also a plus, as with financing come audit requirements."
ERP by any other name
Like Golden Road, Helton also soft-pedaled the complex ERP system to employees. While the banks and investors knew it as an enterprise software package, internally Avery referred to it by its customized name, OBeer. The name helped the production and accounting staff to focus on what they do best, he said, without worrying too much about what was under the hood.
"The production staff [doesn't] want to use ERP software; they just want to brew beer," Helton said. "Telling them to use ERP software is like trying to get a little kid to brush his teeth every single night -- you have to make it easy and fun to an extent."
The company also rolled out the implementation in phases, seeking feedback from the users, fixing bugs and making adjustments to the processes along the way.
It's your employees who will ultimately know what processes can be improved, said IDC's Boggs, so the user input is critical. "[Build] a wish list, and understand that not every wish can be fulfilled," he advised.
Christine Parizo is a freelance writer specializing in business and technology. Contact her at christine@christineparizo.com.
Dig Deeper on Small-business IT strategy