Share this item with your network: BACKGROUND IMAGE: iSTOCK/GETTY IMAGES
Enterprise architecture for big data: Build it or buy it?

iSTOCK/GETTY IMAGES
News
Stay informed about the latest enterprise technology news and product updates.
Cloud-based security software opens floodgates for IT innovation
For Robert Jimenez, a modest investment in cloud security software paved the way for IT innovation.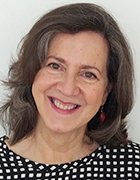 By
Strong IT security gives your small business a competitive advantage. The idea that IT security can be a business asset as opposed to just an expense certainly makes sense. A data breach can inflict serious damage on a business. Still, given the cost and complexity of enterprise-grade security tools, the advice can ring hollow for a small business on a tight budget and with limited IT expertise on staff.
Meet Robert Jimenez, IT specialist at Scooterbug Inc., a supplier of wheelchairs, strollers and other "guest mobility vehicles" to the nation's theme parks. For a modest investment in a cloud-based security software suite, Jimenez plugged gaping security holes at the Orlando-based company and was liberated to work on IT innovations, he said. Improvements included migrating to Microsoft Office 365 and lobbying a local cable operator to run fiber optic lines to the business complex where Scooterbug has its main offices
"None of that would be possible without freeing up my time," said Jimenez, who joined the company a year ago after stints in the IT departments at Disney and Wyndham Hotels & Resorts. Scooterbug's IT operations are handled by two people, Jimenez and his boss, a software engineer. "When I came in, that first month I was pulling my hair out."
Security at the company consisted of using AVG-free for antivirus software. "Computers were crashing," Jimenez said. The POP service used for email was bringing in virus-infected spam mail. "We didn't have group policies set up properly; firewalls were turned off on laptops before going on business trips; and folks were getting viruses from hotel Wi-Fis."
If your work stations have security issues, you are constantly putting out fires.

Robert JimenezIT specialist, Scooterbug Inc.
Lax security was also affecting the productivity of employees, many of whom were not tech-savvy. "This is still a paper-oriented company," he said. A malware alert could stop employees in their tracks. Some would just walk away from their work until the issue was fixed, because they were "terrified of a breach" -- not a good situation for a leanly run business with 80 employees and also not good for the new IT specialist. "If your work stations have security issues, you are constantly putting out fires," Jimenez said.
GFI to the rescue
Jimenez knew he wanted security software that was cost-effective, accommodated a distributed workforce, could be managed centrally from one "or maybe two dashboards," and could essentially automate security safeguards, "so I didn't have to put my hands on every single device every day," he said.
He checked out various offerings, including ones from Solar Winds, Microsoft and Symantec. Cost and complexity ruled out some. The on-premises software required a robust VPN for Scooterbug's remote workers, which the company didn't have. ("We're going to be implementing one later this year.")
A Google search turned up a user forum on Spiceworks, where Jimenez first learned about GFI Cloud. "After I compared everything, it all came back to GFI Cloud," he said, citing its integrated services, central dashboard and easy implementation as selling features. "I knew Web Protection was coming --that was another incentive." And the price was right. "We caught it when it was $12 per service, per workstation. We paid $48 per workstation per year for all four services," he said.
Improving communication between field and office
As advertised, the software was installed quickly, in "about 30 minutes." Group policy was installed on the company's central domain server, with Wednesday updates scheduled weekly, along with the patches. "I check the dashboard every day to make sure there are no alerts," he said. With the exception of a handful of executives, users do not have admin rights, "so they can't uninstall Web protection and antivirus software." Notifications of an infection go to him, not the user, a practice Jimenez said saves him time and aggravation. "If I had a virus that spreads through a server and 10 of my users are infected, all 10 will be calling me simultaneously, and I will be torn 10 ways. Instead, I can go to GFI and tell them to delete the virus." Indeed, Jimenez estimated that GFI Cloud saves him "at least 25 hours a week." (Users are notified only if the infection is not healed automatically and prevents an employee from working.)
So what has he done with his extra 25 hours a week? "We are revamping the technology for the entire company," he said. So far, that includes a migration to Office 365 using a single sign-on technology," with an average cost savings of $200 month over the old POP email service. He's putting SharePoint on company mobile devices to improve communication. And the plan is to give field workers Surface tablets with Lync so they can communicate by audio or video with in-house engineers when a problem arises in the field. Once the tablets are distributed "we will install GFI," he said. He also worked with the company call center, implementing a call queue for routing callers. His master plan is to move the company's infrastructure to the cloud. But before that could be done, the company needed to upgrade to fiber from the three T1 lines the company was using for its VoIP, VPN and all its data. Unfortunately, the cable company that owns the fiber optic backbone in the busy Orlando business area didn't have lines to the office park where Scooterbug and many other businesses were located.
"Because my time was freed up, I was able to call the regional vice president of sales for that company and explain that they had about 50 businesses in this business park with no fiber," he said. A call, by the way, that resulted in the company agreeing to invest $24,000 to run the fiber. "All we had to pay was an installation fee of $1500."
Meanwhile, the security software is working so well that user calls are a rarity, Jimenez said. "Some days I don't even hear from my users, and I will walk by just to make sure everything is OK."
Dig Deeper on Small-business IT strategy