Share this item with your network: BACKGROUND IMAGE: iSTOCK/GETTY IMAGES
Rogue technology: What lies beneath

iSTOCK/GETTY IMAGES
News
Stay informed about the latest enterprise technology news and product updates.
Walgreens CFO: Journey to strategic technology includes tripling technology spend
In part 2 of this SearchCIO Q&A, Walgreens CFO Wade Miquelon talks strategic IT, new-age supply chains and the sanity of paranoia.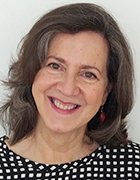 By
In part one of this Business POV interview, Walgreens Chief Financial Officer Wade Miquelon talked about his close collaboration with CIO Tim Theriault on implementing the types of "forward-leaning" technology that could lead the nation's largest drugstore chain to tech-enabled "glory."
Here, the conversation continues, with Miquelon sharing his thoughts on strategic technology, new-age supply chains, and the sanity of paranoia: "Everybody's trying to disrupt everybody."
You've been at Walgreens since 2008. Would you say the IT function has changed over that time? Has the IT organization become more strategic in helping Walgreens realize its goals?
Wade Miquelon: For sure. The prior IT head is still with us and she did a very nice job and is now an executive in HR. And she started the journey. Let's put it this way: When I walked into the organization in 2008, I think we were woefully under-invested in IT. Through her initial leadership, but certainly through Tim's, we spend far more time now on IT than we did before.
How much more, would you say?
Miquelon: I'd say close to triple. Also, the IT budgets are embedded in the business budgets, so the businesses are willing to pay for that.
Do you have a formal chargeback process?
Everybody's trying to disrupt everybody. If you're not paranoid and looking over your shoulder, you're probably insane.

Wade Miquelon, CFO, Walgreens
Miquelon: We do. The central IT function -- the stuff that is not related to the businesses -- is growing by a couple percent. But the total IT budget that is related to the business, and [what] the business is willing to pay for, is growing substantially more than that over the past five or six years. And that's important, as I said, because we had to play some catch-up.
Our business model has also gotten more complex. When we were just a retailer, a certain kind of system was good enough, but when you get into healthcare and when you get into e-commerce and when you get into the things that we're doing globally, these systems don't cut it anymore. So we also have to morph our resources to morph our business model.
Now that you're capturing all this data, what are your chief concerns when it comes to collecting, and what opportunities accrue from analyzing that data?
Miquelon: The No.1 concern is that we meet all the privacy and other regulations for patients and consumers, because, at the end of the day, we have 40 million people coming through our doors and most of them are giving [us] their healthcare information to some degree. And the moment we don't manage their trust is a big problem.
But having said that, the data we have also enables tremendous opportunities for interventions to help people. So how do we find that sweet spot? That's one piece and that's on the healthcare side.
On the consumer side, it is about how we get more tailored offerings to our customers. We have almost 90 million people in our mobile Balance Rewards program; we have their information; we're using their information to customize offerings. Their redemptions can go up from a couple percent, but we've had over 20% redemptions when we've been able to target [the offerings].
But do you have those long receipts that CVS has?
Miquelon: No, we don't have those at all. These tailored redemptions are just on your mobile phone. But we're going to be living in a world where things come tailored to you and every offering is linked to your mobile phone and maybe linked to your mobile wallet; these things will happen over time because they make sense.
I recently talked to guy who was doing work for Staples, and one of their issues is the logistics of getting data to the store soon enough so a decision can be made in real time.
Miquelon: The supply chain is a terrific place where technically you can have your cake and eat it too. I'll give you an example. When I was back at Procter & Gamble, one of their senior supply chain execs gave a speech on 'the bottle that never stops.' He basically said that from the time we order a shampoo bottle from a supplier, to the time we fill it in the plant, to the time it travels to the distribution center, to the time we put it on a shelf, to the time a customer finally buys [it] and brings it home, you're talking anywhere from nine to 15 months. But imagine a world where the bottle never stops -- it comes right from the supplier and does not go to the distribution center, but right from the manufacturing plant to the shelf just in time for it to get pulled off. The time can be compressed to 30 days -- and think what it would mean for your supply chain, for inventory, for your ability to innovate, for your customer service; it is astronomical.
But this supply chain notion, enabled through IT, is a big idea. The technical term in supply chain circles is "customer-driven supply chain." So rather than push what we think we need to push out to a shelf, we're going to go all the way from the customer and the information we have, from the point-of-sale systems, and that is going to pull it through much faster.
More Business POV content from SearchCIO
How do you make a customer-driven supply chain?
Miquelon: With our partnership with AmerisourceBergen, we are outsourcing our whole supply chain to them, everything at once, which is a massive amount of volume, but they are setting up an infrastructure where they are going to come to every store every single day.
So imagine what that does. We should never have an out-of-stock drug. We can have a lot less inventory in stores. And we can also enable completely new business models, such as what we call multichannel specialty, that is, specialty patients buying high-value drugs from us that they can get through the mail or at any one of our 24-hour stores. It changes the business model forever.
'Everybody is trying to disrupt everybody'

Where would you say you're in that continuum compared to other businesses using this model?
Miquelon: I'm sure the Wal-Marts are ahead of us, because they've been at it longer and have gobs and gobs of money they can throw at it. They also have around 3,000 stores, where we have 8,000; so they have fewerstores but much bigger volume. So every time we have to put in a Wi-Fi or a T-line or whatever, it's more expensive on a ratio per sales per store. And then there are folks like Amazon, which grew up as a data and supply chain company. But relative to many of our other competitors, I think we're really leading the way.
There was some talk at the conference about disruptive innovation. You're disrupting healthcare. Do you worry about anyone disrupting you? Is Amazon going to go into the drugstore business next?
Miquelon: Everybody's trying to disrupt everybody. For example, for a couple of years there was a lot of fear that mail -- mandatory mail programs -- would disrupt pharmacy. That was true for a while, but now mail is shrinking, and the reason why is that we can provide a cost-competitive advantage. Many customers want choice and many also want access to a pharmacist; and we can also do mail.
Another one is the Internet -- Amazon and others. You would be crazy not to worry about that. But most of the things we do, we're competitively priced, we're convenient, we're in healthcare and wellness care. A lot of things we do, we touch people physically; we have a large home brand portfolio that you can't get anywhere else. So, I think we're in pretty good stead there, but I would never say never. We also have a big online business. We bought Drugstore.com. So in the space we play in we try to have an 'omni-channel' approach, as we call it, so you provide people with choice. But if you're not paranoid and looking over your shoulder, you're probably insane.
But to your point, in some of these things, such as primary care, we're not trying to disrupt the primary care doc. We want to be a player on the team. We say, 'You own the medical home; you own the patient, but when you need someone to do a vaccination, we can do it for you cheaply; when you need an intervention with a diabetic patient, we can do it for you and feed the information back to you.' In that environment, the physician can make more, we can make a good living, the patient can be healthier, and the ultimate payer can pay less for the person. Those are 'win, win, win' sweet spots.
This is the last question. If you would wave your magic wand and have your IT team do anything for Walgreens next year, what would it be?
Miquelon: I'll finish where I started. Together we have this enterprise view that not many people in the company will have. Our people touch every product, every organization, every initiative. So we have to understand where our people are working on things that are not going to create and capture value -- and therefore call it out and redirect resources. And we have to know where our people are working on things that are going to create and capture value. And if we aren't putting all the wood behind the arrow in those cases, we should redeploy some of those other resources so they can implement [value-capturing projects]flawlessly, have a business model attached to [them], and we can go on and monetize [them] productively.
It is that value creation/capture journey that usually comes down to working on 1,000 different things and making the right choices.
Let us know what you think about the story; email Linda Tucci, executive editor, or follow her on Twitter at @ltucci.
Dig Deeper on IT spending and budgeting