Share this item with your network: BACKGROUND IMAGE: iSTOCK/GETTY IMAGES
Run IT as a startup with an innovation culture

iSTOCK/GETTY IMAGES
News
Stay informed about the latest enterprise technology news and product updates.
Survey: For cloud computing use, business needs trump cost savings as top driver
TechTarget's latest Cloud Pulse survey shows business needs trump cost savings for cloud use. IT leaders and analysts say it's about time.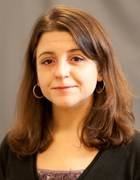 By
When it comes to public cloud computing use in 2014, it's all about the business.
Among 830 IT leaders who responded to the biannual TechTarget Fall 2013 Cloud Pulse survey, nearly half (45%) indicated "business needs" as their top reason for adopting public cloud technologies.
The response marked a change from two years ago, when respondents overwhelmingly chose cost savings (73%) as the top driver for their use of public cloud services. Only 29% singled out cost savings in the fall 2013 survey.
CIOs and analysts contacted by SearchCIO said the survey findings are in line with their experience and what they see coming in 2014. It's a sign in part, they said, of the evolving role of the CIO at many companies, from chief dictator of IT services to a business strategist and technology partner to users.
Indeed, CIOs have little choice but to strongly consider cloud as the vehicle of choice for meeting business needs, they said. IT departments need to take advantage of the agility cloud computing affords. And, as important, they need to guide the sometimes willy-nilly and potentially risky cloud purchases made by "shadow IT" -- a practice that has grown in recent years because of the availability and marketing of cloud services to business users.
Laura Patterson, CIO for the University of Michigan, exemplifies the change in attitude.
At Michigan, she saw firsthand that employees were looking for better, faster options outside of what IT was offering. One hot item: the adoption of commercial cloud storage platforms without contractual protection for university data.
Understanding the need but recognizing the risk, Patterson's team adopted cloud storage and file-sharing services from Box.com. They were able to quickly put the service in place. Building an on-premises service wasn't really an option -- the time it would have taken to complete would have meant more potentially dangerous adoption of consumer-grade services.
"Our logic was that we could provide the cloud service without making an infrastructure investment," she said. If, at the end of the contract, the service wasn't being adopted, her IT department could simply discontinue it without having sunk costs into infrastructure and development. But, she noted, money was not a motivator.
"Our decision to adopt Box.com for personal storage, collaboration and file sharing was driven by a business need to provide a storage [service] quickly, not by cost savings," she said.
Cost savings vs. agility? Cloud provides both
The ultimate story these surveys are starting to tell is there's a realization happening that there's a bigger picture than simply saving a penny here or there, and that is a very good thing.

Tim Crawford, strategic adviser, AVOA
Since cloud began emerging into mainstream computing in 2008, conversations always began with and centered on cost, said former CIO and current CIO adviser Tim Crawford of Rolling Hills Estates, Calif.-based CIO consultancy Avoa. That has changed. "I think there's finally a realization that not everything is about immediate cost savings with a technology," he said.
As the Cloud Pulse and other surveys suggest, Crawford said, CIOs and IT leaders are seeing cloud as less of an "out there" option and more of an everyday technology. "The ultimate story these surveys are starting to tell is there's a realization happening that there's a bigger picture than simply saving a penny here or there," he said. "And that is a very good thing."
The shift rings true for analyst James Staten at Cambridge, Mass.-based Forrester Research Inc. All recent surveys by the consultancy point to speed as the No. 1 reason to adopt cloud, he said. And it's nearly always the business that is asking for it. If CIOs and IT leaders responding to the Cloud Pulse survey are now focusing on cloud for its potential value to the business, "that's a strong recognition that they finally 'get it,'" Staten said.
Still, going from "getting it" to actually reaping business value from the technology can be a long process. A 2013 forecast by Stamford, Conn.-based Gartner Inc., based on the consultancy's global survey of more than 2,000 CIOs, suggested that on average, enterprises realize only 43% of the business potential of technologies, including cloud computing.
Ed Anderson, analyst and research director with Gartner, is optimistic that the percentage will soon climb. In the coming year, companies will be "turning up the dial" on cloud use in terms of enthusiasm, confidence and adoption rates, he predicted. "This is the year we're going to see it taken to the next level … incorporating cloud into broader technology plans."
That doesn't mean cost is out of the picture. Most IT leaders today will say they're adopting cloud technologies for the business advantages, but "they still love the potential cost benefits of cloud," he said.
The keyword there is "potential," those interviewed stressed. As CIOs have come to learn, there are other costs associated with cloud. They may include retraining employees, business process redesign or integration of cloud with their traditional systems, Anderson noted. But even then, the question is whether the additional costs are offset by the business benefits. "If CIOs see enough value from a business perspective [and] that it's worth the move, they'll make it."
Let us know what you think about the story; email Karen Goulart, senior features writer.