Share this item with your network: BACKGROUND IMAGE: iSTOCK/GETTY IMAGES
The mobile customer experience comes first

iSTOCK/GETTY IMAGES
News
Stay informed about the latest enterprise technology news and product updates.
Zipcar CMO taps data-driven marketing to personalize the business
Zipcar CMO banks on a data-driven business model to develop new services and personalize the customer experience.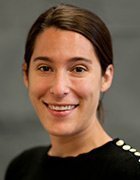 By
Before sharing became trendy in the United States, there was Zipcar. Launched in 2000, the car-share service provides customers with an annual membership for short-term rentals. While the company didn't invent the idea (Europeans had it first), it did introduce car sharing to the digital age. Now the company is again on the cusp of change.
Today's "collaborative consumption" -- or temporary ownership of just about anything -- helped Zipcar grow from a quirky Boston, Mass.-based startup into a business model more traditional car rental companies simply couldn't afford to ignore. In January, the Avis Budget Group bought Zipcar for $500 million. The acquisition gave Avis and Zipcar more of an edge to take on rivals like Hertz -- which rebranded and expanded its own on-demand service in 2011 -- as well as more muscle to combat newcomers offering peer-to-peer rental opportunities. But it also sent a wave of anxiety through Zipcar customers (also known as Zipsters) who feared the acquisition would soon make the service indistinguishable from the one they signed on for.
That's where Brian Harrington, who joined Zipcar in February, plays a key role. As the chief marketing officer (CMO), he is Zipcar's brand steward in charge of seeking out new partnerships that align with the company's vision, as well as engaging with and growing the company's membership. The role has him trying to stay one step ahead of the curve to figure out how to deliver an increasingly personalized experience to members. One way he's hoping to accomplish this is by becoming a data-driven marketing shop. And getting there will require a close working relationship with IT, he said.
"Our success in terms of delivering a superior experience to our members is a direct result of how we can collect and interpret the data," he said. "You have to think about that success being driven by IT plus product plus marketing."
Data-driven marketing
Zipcar's marketing department makes almost no decisions without looking at data first, according to Harrington. It influences macro business decisions such as where to roll out new branch locations, but he wants to figure out how data can also impact micro decisions -- as in those that make every customer feel like the only customer.
"That engagement with members and the personalization of that engagement is critical to our success," he said. "Like any business, it's very expensive for us to acquire members, so it's far better for me to spend dollars against engagement than it is against acquisition."
Luckily for him, almost every touch point between Zipcar and its Zipsters generates data -- from reserving a vehicle online or, as is increasingly the case, with a smartphone, to swiping an RFID-enabled membership card to unlock vehicle doors. Even the act of driving produces data such as the duration of the trip and location information, thanks to data-driven technologies like GPS. Now it's a matter of tapping into those sources and teasing out patterns that have the potential to build new opportunities.
"Perfect example: Many of our members aren't aware that they might be able to leverage Zipcar internationally," Harrington said. "Most people think about Zipcar contextually to the market in which they live."
Our success in terms of delivering a superior experience to our members is a direct result of how we can collect and interpret the data.

Brian Harringtonchief marketing officer, Zipcar
What if certain driving behavior is indicative of those most likely to take an international trip in the near future, Harrington wondered. Knowing that could open up a marketing possibility the company has yet to tap into. Or, taking it a step further, what if the company could productize its data for its customers?
Because Zipcar knows how much CO2 it puts out each year, he's intrigued by the idea of how that kind of data can be made more personal and meaningful to members. One concept, now in the early stages of development, is offering customers a regular statement on their environmental impact.
That data could be mixed with external data from other modes of transportation as well -- a bike share program or public transportation -- and provide Zipsters with a glimpse at the transportation portion of their carbon footprint, he said.
"There's an opportunity out there for us or somebody else to start to look at what I call 'What's the best way,'" Harrington said at a recent smarter cities event. "In that last mile or two miles of getting where you need to go in a highly congested urban environment, it's asking what's the best way to get there. Zipcar is a terrific solution set for some, but there are other models. ... We need to start thinking about how to connect those dots together."
Dig Deeper on Leadership and strategic planning