Share this item with your network: BACKGROUND IMAGE: iSTOCK/GETTY IMAGES
Turning dirty data into business insights for your customers

iSTOCK/GETTY IMAGES
News
Stay informed about the latest enterprise technology news and product updates.
Boston CIO using gamification to bond city workers and constituents
With an updated mobile application due out later this year, the city of Boston is set on introducing gamification to the public-sector workplace.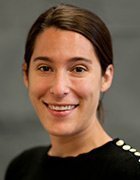 By
A year after the iPhone hit the market, Boston city government officials launched their first mobile application, Citizens Connect 1.0. The app's purpose was to tap into a pool of residents who might not otherwise call to complain about a problem, in order to provide the Boston citizenry with better city services. Citizens Connect turned smartphones into a reporting tool for things like potholes, broken street lights or missed trash pickups, and it turned citizens into data gatherers.
"This was the beginning of developing new products that really engage our citizens," said Bill Oates, CIO for the city of Boston. "We were looking at all of the benefits of consumerization of technology that's now in the hands of our constituents, and how we were going to be able to deal with that."
When Oates rolls out version 4.0 of Citizens Connect later this year, the city will push the mobile app envelope even further by introducing a gamification component to the mix. In the upcoming release, a pilot program called "Street Cred" will give residents the chance to electronically high-five city employees for a job well done.
More often than not, gamification (which uses the same game theory concepts that are alive and well in Foursquare or Angry Birds) conjures up the image of customers or employees earning points, collecting badges, or climbing a leaderboard for participating in or completing specific tasks.
We really want to complete that circle, make that real connection -- not into City Hall, but the connection from the constituent who has a pothole to the employee who fixes it.

Bill Oates,
CIO, city of Boston
Boston's Street Cred doesn't go quite that far. Rather than badges or points, the employee collects something closer to Facebook "likes" for a job well done from a satisfied citizen -- the customer, said Oates, who unveiled details of the new version of the app at a recent Boston Smarter Cities Forum, sponsored by IBM.
"For our workers, it gives them a chance to really want to do a good job and be recognized," said Oates, who leads Boston's Department of Innovation & Technology. With Street Cred, he said, "we can start creating that real connection between the constituent and the employees."
Gamification in the enterprise turns inward
According to Brian Burke, a research vice president at Stamford, Conn.-based Gartner Inc., gamification in the enterprise is not exactly new. Marketing and loyalty programs use game theory for motivating certain kinds of customer behavior. Its enterprise uses, however, are quickly expanding. "While companies initially focused gamification on externally facing solutions, the area of real growth today is internally facing solutions, with organizations creating applications to engage employees in training, performance and innovation management, among many other areas," he said.
CIOs should start thinking about how their organizations can help develop apps to motivate business -- and IT -- employees, Burke said -- if only because this latest manifestation of consumer technology shows signs of having legs. "Technology providers are beginning to integrate game mechanics within their solutions, so gamification is coming to the enterprise whether CIOs are on board or not," he said.
For Boston's Oates, using technology to influence behavior comes naturally, born out of his 20-plus years of experience as a CIO in the hotel and travel industry. "I come from a hotel company where loyalty programs are really important; my Sheraton Club International and my Starwood Preferred Guests were critical in terms of our connection to our customer," he said.
Closing the loop between worker and customer
The Street Cred gamification feature is one aspect of a larger upgrade for Citizens Connect, which closes the loop between Citizens Connect and a companion mobile app built in 2012 for employees called City Worker.
"We really want to complete that circle, make that real connection -- not into City Hall, but the connection from the constituent who has a pothole to the employee who fixes it," said Oates, who also leads the city's Department of Innovation & Technology and participates in the mayor's Office of New Urban Mechanics, which is tasked with generating ideas on how to transform city services.
Closing the loop means employees and constituents can communicate directly: The constituent can apply for a work request, and the city worker can update the request when the work is completed, even supplying a photograph. And the constituent can, in turn, thank that worker directly.
Gamification programs such as Street Cred are generating a lot of buzz right now, Oates said. "We're going to try it and see if it works."
Let us know what you think about the story; email Nicole Laskowski, Senior News Writer.
Dig Deeper on Leadership and strategic planning