Share this item with your network: BACKGROUND IMAGE: iSTOCK/GETTY IMAGES
Turning dirty data into business insights for your customers

iSTOCK/GETTY IMAGES
News
Stay informed about the latest enterprise technology news and product updates.
IT as competitive advantage: A CEO advises CIOs on keeping relevant
CEO Dave Wittwer has seen the value of IT in his 30 years with TDS Communications. Here he advises CIOs on making IT a competitive advantage.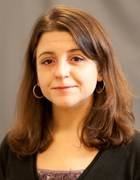 By
TDS Telecommunications CEO Dave Wittwer knows a thing or two about how to get ahead. In his 30 years at the Madison, Wis.-based telecom, he has climbed the ranks, from internal auditor to CFO to COO to head of a $1 billion business with customers in 32 states.
Over the course of his long career, Wittwer has come to appreciate the competitive advantage that various functions can bring to the business, including IT. Speaking at the recent Fusion CEO-CIO Symposium in Madison, Wis., he had some advice for CIOs who want IT to be a strategic partner to the business. Here, culled from his talk, are four ways for CIOs to be relevant, on the radar and at the table.
Give the business options and alternatives for accomplishing its goals
CIOs who want to play a strategic role at their companies must first recognize that decision making is not about specific departments or projects but about how best to keep "moving the ball forward," Wittwer said. "We're in the business of accomplishing our goals." The business is constantly evolving, and if IT wants to function as a competitive advantage, it must do the same.
That is easier said than done, he concedes. In his experience, people often prefer a role in which they're told exactly what to do and when. Success is defined as becoming proficient in that role. Effective businesses don't work that way, especially when it comes to their IT function, he said.
In order for us to be successful, you need to know every part of this business; you need to know how we make money, how we provide customer service, how we do everything.

Dave Wittwer,
CEO, TDS Telecommunications
For example, a key part of TDS's strategy involves acquisitions. In the past 30 years, it has acquired 200 companies -- three to four per year on average. IT has a direct relationship to how those acquisitions are sustained and integrated, Wittwer said, but every situation is different. IT adds value by creating options and creative solutions that optimize the integration of each acquisition. In some cases, optimization might mean migrating the acquired company onto legacy systems as quickly as possible. With other acquisitions, a more hands-off strategy might be better. "All too often, companies look for that perfect path," he said. "What's important for us is staying flexible, and IT fits into that by giving us options and alternatives."
Communicate risk in plain language
When it comes to managing IT risk, communication is key. Being able to convey the real value of an IT project in plain language is a required skill for CIOs who want to make IT a competitive advantage, Wittwer said. That doesn't mean sugarcoating the benefit or glossing over the technical details. For example, replacing a mainframe platform because it will no longer be supported by the vendor might well be reason enough to move forward. This is managing technological risk -- and it's a concept everyone can understand, he said.
"If you tell me it's an infrastructure that's not going to be supported anymore and there's an opportunity to reduce cost by replacing it, I'll get behind that," he said. "Don't try to build in things like 'Now we'll be more agile with how we do programming,' because the more you put those soft, fluffy benefits around it, the harder it is for the organization to understand and reprioritize."
Be flexible with your budget
In a space like technology, where things are always in flux, the IT budget must follow suit for IT to be a value-add to the company. "The worst thing you can do is simply say, 'Our budget is this amount and we'll do the top 10 things that fit into that,'" Wittwer said. "That doesn't help the business move forward; that's just resource allocation."
That doesn't mean CIOs have carte blanche, he said. An IT leader, for instance, must be able to articulate why last year's IT budget was $25 million and this year's plan calls for $40 million -- again, in language the business can appreciate. Strategic IT is never about buying servers and applications, but about explaining why and how they'll help the business. "If you can't explain why you're doing it, there's a pretty good chance the business is not going to get to the goals we'd hoped for."
Wittwer realizes not every CEO -- or CIO --has the stomach for this flexible budgeting approach and that the funding structures in some industries might prohibit it. But for a capital-intensive business like TDS, tradeoffs can be made.
For their part, strategic CIOs need to be able to be nimble and occasionally fly by the seat of their pants. However carefully one plans, it's never as simple as getting the money and taking projects to completion, Wittwer said. A project runs over, a big customer makes a demand, a competitor makes a move that requires a response -- CIOs need to be ready to react. "Even if you have everything perfectly lined up, the environment that you're operating in isn't going to let it be that easy," he said. "Things keep coming over the wall."
Know your stuff -- and everyone else's
Having a deep understanding of the business across the management team is what creates competitive advantage, Wittwer said. CIOs are no exception. "In order for us to be successful, you need to know every part of this business; you need to know how we make money, how we provide customer service, how we do everything," he said.
That understanding takes time -- and not just for CIOs. As a means to that end, he praises leaders for what they excel at, and makes sure they are coached on the parts of the business they're less familiar with.
At some point, however, there has to be a cultural fit between the CIO and the CEO's business philosophy in order for IT to become a competitive advantage. If the CIO's style and values don't match up with the CEO's, the relationship between IT and the business is bound to be troubled. "For me it's very simple, I want someone who is transparent, somebody who creates a lot of options in terms of alternative strategies, someone who is flexible and who is committed and accountable," he said.
Let us know what you think about the story; email Karen Goulart, Features Writer.