Share this item with your network: BACKGROUND IMAGE: iSTOCK/GETTY IMAGES
Multi-hypervisor environments: Worth the work?

iSTOCK/GETTY IMAGES
News
Stay informed about the latest enterprise technology news and product updates.
CIO bets on Agile methodology to drive change at Houghton Mifflin Harcourt
Houghton Mifflin Harcourt's CIO counts on the benefits of an Agile methodology to help the publisher bring educational content into the digital age.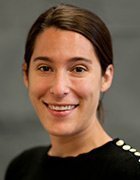 By
Brook Colangelo has already made his digital mark. As the former CIO of the Executive Office of the President (EOP)...
Continue Reading This Article
Enjoy this article as well as all of our content, including E-Guides, news, tips and more.
for the Obama administration, he pursued open source website-development projects for the WhiteHouse.gov site, ushered in mobile devices while ushering out desktop computers with floppy discs, and embarked on such crowdsourcing experiments as We the People. Colangelo, 35, also shook up the culture in another way: He leveraged the benefits of an Agile methodology to make sure these innovations happened fast. That adds up to some serious CIO street cred -- in government, at least.
More kudos could be in the offing. In January, Colangelo became CIO at Boston-based Houghton Mifflin Harcourt (HMH), taking on another sector in need of a digital transformation. In this case, he needs to figure out how an old-guard publishing company that emphasizes textbooks and academic materials can use technology to change the education process. And he has to make this happen on the heels of HMH emerging from bankruptcy less a year ago, after the merger of Houghton Mifflin with Harcourt in 2007. "That is more than just textbooks and iPads," he said. "It's assessments, it's learning management platforms, and it's the ability to link all of these things together around quality content and use new technology as an enabler to deliver and improve education."
It's a major undertaking, acknowledges Colangelo, who reports directly to HMH CEO Linda Zecher. He's still getting settled at the publishing company, but he already knows that if it's intent on changing how people learn, its IT group will need to help. IT will be central, he believes, in developing platform-agnostic content and designing new user experiences for a clientele that increasingly consumes information, including textbooks, digitally.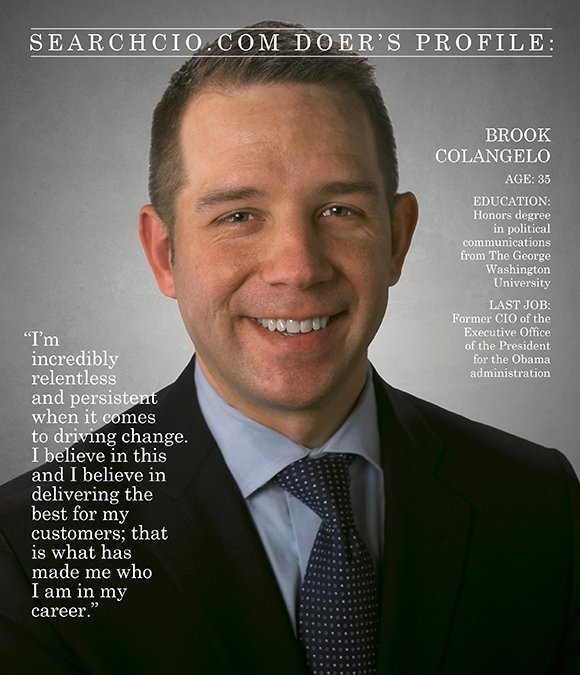 "Our content needs to be where the people want it to be -- that's the power of this consumer economy. We're going where our customers -- students, parents and educators -- want to see, review, touch and interact with our content, whether it's in the home, in the classroom or on the move," Colangelo said.
"From a CIO perspective," he said," it's how can the technology become foundational? How can we provide rapid, scalable, elastic services that can then allow this company to become agile and nimble to deliver what we need to help transform and disrupt the education system?"
Agile across the board
One way Colangelo intends to help HMH reinvent itself is by applying an Agile methodology to IT projects and to IT's interactions with the business. Based on an iterative and incremental approach to development, Agile is designed to rapidly prototype, review and deliver solutions. In an industry in the throes of transformation, an adaptive approach to technology is critical.
That is more than just textbooks and iPads. It's assessments, it's learning management platforms, and it's the ability to link all of these things together around quality content and use new technology as an enabler to deliver and improve education.

Brook ColangeloCIO, Houghton Mifflin Harcourt
"Today, Android and iOS are the leading technologies in the mobile space, but that will change," he said. "What we're building now are systems that can deliver to this new digital ecosystem in a flexible and scalable manner, allowing our users to get content on any device they choose."
Colangelo saw the benefits of an Agile methodology firsthand in Washington when he was CIO at the EOP. "We started using it with a development team made up of computer-science engineer college majors who came in through summer programs, and it was incredibly successful," he said. In just eight weeks, the group built a whopping 40 applications.
"That's the number you can measure by, but what was even better about this was the entire user experience," Colangelo said. The students got to sit with different parts of the White House or the EOP and understand their business problems. By taking an Agile approach, they were able to develop applications that alleviated or even eliminated time-consuming tasks. Moreover, the benefits of an Agile methodology extended well beyond delivering a product quickly, he said. "It builds a team feeling. The results are outstanding, the team motivation and morale are through the roof."
Agile methodology is not entirely new to HMH, as Colangelo was happy to hear during his "listening tour" of the company, but it exists only in pockets. He is planning to spread that philosophy throughout the IT department. He's even considering Agile methodology for building a new data center, bringing important players together in a daily huddle to assess progress and plan the next step.
IT strategy from every nook and cranny
Collaboration gets to the heart of how Colangelo plans to develop his IT strategy. "Technology ideas don't just come from the technology team. I learned that pretty quickly in my last job," he said. "As a leader, you have to figure out what the priorities are, how to honor those ideas and [how to] deliver for the users that need them."
Indeed, Colangelo's role in his listening tour's town-hall sessions often translates into 10 minutes of speaking and 50 minutes of hurried note-taking. Listening, alone, however, is not enough, he said. A key component is to listen without prejudice, because the task at hand really requires new ideas.
Houghton Mifflin Harcourt at a glance
Established: Houghton Mifflin, 1880; Harcourt, 1919
Acquired: Harcourt Education, 2007
Headquarters: Boston
Number of employees: 3,300+
Prepackaged bankruptcy: Filed for Chapter 11 in May 2012; emerged in June 2012
Notable books: Curious George, Lord of the Rings, Life of Pi
Sources: Publishers Weekly, Boston Globe, HMH website
Colangelo said he's an open book as to how HMH gets there, which could very well include a cloud-based component, as well as harken back to his federal government days of open source platforms and even crowdsourcing. In the next few months, HMH will launch a new website that will radically change how customers interact with the company's content. It will take time to build all the systems that will enable the publisher to meet customers wherever and whenever they learn, he said, but he's ready.
"I'm incredibly relentless and persistent when it comes to driving change," said Colangelo, who attributes that personality trait to working in his parents' restaurant. Staying in business 40-plus years, he noted, required his parents to deliver superb customer service and be willing to make whatever changes were necessary to do that. "I believe in this, and I believe in delivering the best for my customers; that is what has made me who I am in my career."
Dig Deeper on Leadership and strategic planning