Share this item with your network: BACKGROUND IMAGE: iSTOCK/GETTY IMAGES
PPM: Validating the Value of IT

iSTOCK/GETTY IMAGES
News
Stay informed about the latest enterprise technology news and product updates.
CIO's cloud solutions meet collaboration needs and speed up innovation
The U. of Michigan CIO talks about embracing cloud solutions as part of a school-wide strategy of adopting cutting-edge tech to drive innovation.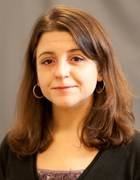 By
University of Michigan CIO Laura Patterson is on a mission to bring the school's faculty and students to the cutting edge of innovation. In 2010, the university embarked on NextGen Michigan, a five-year-plan to adopt next-generation technology to advance research, teaching and learning.
The road to that goal, Patterson told SearchCIO.com, includes aggressive consolidation of the IT infrastructure that's spread across the university's 19 schools and colleges. The aim is to build an IT infrastructure flexible enough to support both shared services and mission-unique services. The goal is faster innovation.
A major step toward that goal was adopting Box, a cloud-based file-sharing, storage and collaboration platform, to facilitate collaboration between students and faculty members. Patterson, a strong proponent of cloud computing, became an early adopter of Box Inc.'s offerings tailored to institutions of higher education.
Since Box became available to all students and faculty last fall, 20,000 people have adopted it. Tens of thousands more of the 100,000 possible users are expected to join in by the end of the academic year. Here, Patterson discusses how this cloud offering meets NextGen Michigan's three main objectives (collaboration, mobility and globalization), why she chose this particular cloud solution, how Box fits into her overall cloud strategy, and why she thinks early cloud adoption is a competitive advantage.
Why was having a cloud service like Box important for NextGen Michigan?
Laura Patterson: Box met the three key objectives we have within NextGen Michigan. Collaboration is very strategic to the future of the university. We do team-based interdisciplinary research within the university, and our researchers collaborate with researchers around the globe.
So, we're seeking to build a collaborative environment that is easy for researchers, students and staff to use in their interdisciplinary work and that enables faster innovation. The same is true for learning: Team-based learning is the model now. Students are very social. They work in groups, so we wanted our collaboration environment to make it easy for researchers and students to work together.
In terms of mobility, students come to campus and on average bring three to five devices each. The expectation is they can access information anywhere for any of those devices. We're expanding our reach globally, so we were looking for a solution that allows people to work together and to access their own documents at anytime from anywhere, using any device.
The cloud model is a significant paradigm shift; it's not just a different way of sourcing. And because of that, I think early adoption of the cloud is a competitive advantage.

Laura Patterson,
CIO, University of Michigan
We also recognized our students, faculty and staff were starting to adopt cloud-based storage services that are consumer driven and didn't have the contractual protections we needed for institutional information. When Box came along, it was the perfect solution for the business problem that we had, and it also advanced NextGen Michigan.
So, you had campus-wide shadow IT?
Right, because while we offer storage solutions here -- in fact, we have more than one on-premises storage solution -- they were not easy to access and were not built for collaboration, but instead to store documents.
Did you consider options other than Box?
Under NextGen Michigan, we had made a decision to move the entire university to Google. And then Internet2 through its NetPlus service, made us aware of the Box offering and that they were looking for universities that would work with Box. Because of our NextGen Michigan initiative, our focus on collaboration and our strategy of cloud first, we very quickly decided that we were interested. So, I would really say it was really Internet2 that introduced us to each other.
Do you always move that quickly on IT decisions?
We made that decision in a very nontraditional way. Typically, our IT decisions involve a great deal of input from the campus, and we go through a governance process. In this case, when the opportunity, through the Internet2 NetPlus offering, came to us, I sat down with a couple of my key direct reports and I said, 'What's the risk here?' The risk was we could pay for this for a period of time and it doesn't get adopted on campus. That's the biggest risk that we have. Right now the risk of not doing this is we don't meet the needs of faculty or students, and they continue to go to consumer products rather than enterprise products.
It was a very different decision making process, but it is the way we need to be in order to work in today's environment. We can't take a year to make a decision on a product. With this cloud service as a NextGen solution, I was not investing in the physical infrastructure, I didn't have to hire new staff who had to learn new tools, and I was able to subscribe through a service agreement to a service I was very confident was going to meet the needs of our faculty and students -- and it has.
How do the adoptions of Google and Box fit your cloud strategy?
We have moved the whole university to Google. Our health system is not using email and calendar because of HIPAA [the Health Insurance Portability and Accountability Act], but we did provision a Google account to everyone -- even everyone in the health system -- so they could use Google Docs and other Google apps for collaboration. We have a Software-as-a-Service system called Concur which we use for travel and expense reporting and reimbursement. And right now we have an RFP out on the market for a provider of Infrastructure as a Service and Platform as a Service. Our dental school is working on a project for dental records in our dental clinic that will be a cloud-based offering.
For a while we've been looking at the opportunities for research data storage in the cloud, but we haven't made any decisions there yet. I'm very interested in high-performance compute clusters in the cloud also, but there again, we're just looking and haven't taken any action.
What are some of the challenges you've found in implementing cloud solutions?
One of the things that I find interesting about cloud solutions, and something that I think we need to get better at, is how to integrate the offerings into the existing infrastructure. If people have to go to a different site to get a tool, they're less likely to use it. But if the tool is integrated into where they're accustomed to working, then you see faster adoption.
One way we've addressed that is we've integrated Box into our learning management system so that you can be in the system and launch Box just with a click. The faculty wants us to do even more integration into Box so that it's even easier for them to use it, but one of our challenges in using cloud offerings from various vendors is how you pull them together into one coherent offering for your user community so the user experience is intuitive.
Is it fair to say you have a pretty high comfort level with the cloud compared with other CIOs you know?
You know, some of my colleagues have made the statement, 'It's just a different way of sourcing.' I don't think of it that way. Every few years in IT, there is a significant paradigm shift. When technology moved from mainframe computers with dumb terminals to microcomputers in [LANs], that was a significant paradigm shift. When we shifted from networked computers to the World Wide Web, that was a significant paradigm shift. I think the cloud model is also a significant paradigm shift; it is not just a different way of sourcing. And because of that, I think early adoption of the cloud is a competitive advantage.
What still gives you pause about the cloud?
We are heavily compliance driven, and so for us to adopt across the whole university, cloud providers have to meet HIPAA compliance; we also have to have a way of meeting ITAR [International Traffic in Arms Regulations] compliance, export controls, PCI [Payment Card Industry Data Security Standard]. Additionally, all applications and services have to be accessible that so sight-impaired or learning-disabled students or any disability students and faculty and staff have to have an equal experience, and so accessibility is as important to us.
How mature are today's cloud solutions in terms of meeting the needs of a large university?
Ah, they are not very mature. But, again, we've taken a bit of a risk at Michigan in that because we believe cloud is an industry trend, we believe that the providers that are going to be successful and win in the industry are those that can meet the compliance and accessibility requirements. For example, recently Microsoft signed a business associate agreement, which is a HIPAA requirement, for their email and their collaboration offering -- and that was really big because that really made a statement to other vendors.
Are vendors not getting in your door if they don't meet all the compliance requirements?
It's an overstatement to say no one gets in the door. In fact, some of our cloud vendors haven't met all our requirements but we have a high level of confidence that they are going to. With some vendors, we've held up on certain projects until we could see movement that they would meet our needs and requirements. We've talked about barring the door going forward, but the industry was just too immature when we started to be able to use that strategy.
Let us know what you think about the story; email Karen Goulart, Features Writer.
Dig Deeper on Enterprise collaboration strategy