Share this item with your network: BACKGROUND IMAGE: iSTOCK/GETTY IMAGES
PPM: Validating the Value of IT

iSTOCK/GETTY IMAGES
News
Stay informed about the latest enterprise technology news and product updates.
Multi-vendor ERP strategy fixes $2 billion problem
Land O' Lakes solved a $2 billion problem by adopting a two-tier ERP strategy that optimizes support for both its big and small business units.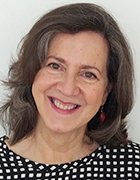 By
Mike Macrie, vice president of IT at Land O' Lakes Inc., had a big ERP strategy problem on his hands. Recruited by Land O' Lakes two-and-half-years ago, Macrie joined an IT leadership team in charge of a $100 million upgrade of the corporation's IT platforms, including its core business management software, JD Edwards ERP. Macrie's ERP problem was not the upgrade to Oracle's JD Edwards EnterpriseOne system, hard as that surely would be. Rather, it concerned the company's growing number of partnerships, joint ventures and small (in some cases, brand-new) businesses spread across the U.S. and internationally that were not served by the on-premises JD Edwards system.
Land O'Lakes was leery of burdening these smaller businesses with processes designed for big companies. 'These small businesses in a big company portfolio tend to change a little bit faster and come and go a little bit faster than the core businesses.'

Mike Macrie,
vice president of IT, Land O'Lakes
"My challenge was how do I meet the needs of those operations -- some of them with unique international requirements -- without impacting the direction and cost of our main $100 million effort," Macrie said.
Mention Land O' Lakes and most people think of an Indian maiden in a feather headdress on a butter carton -- a brand image that with slight modifications has been around since 1928. Today, with 9,000 employees and 3,200 producer-members, the Arden Hills, Mich.-based member-owned cooperative (one of the nation's largest) has a lot more than butter going on. In addition to its dairy operations, it's become a leader in agricultural products. The $13 billion business portfolio includes subsidiaries Purina Mills, the animal feed business acquired in 2001, and WinField, a maker of seed and crop protection products. The domestic and foreign subdivisions and small businesses in need of ERP software account for "the last $2 billion" of that portfolio, Macrie said.
Two-tier ERP strategy gains ground
IT orthodoxy has long held that large companies are best-served by a single-instance, single-vendor ERP strategy for the core financial and other back-office processes that govern, operate and support their businesses. A single ERP system deployed across all business units can deliver many advantages, from the productivity gains realized by having standard business processes, to improved regulatory compliance.
Increasingly, however, companies are re-examining that strategy, according to industry experts. Under pressure to rein in costs and save time, companies are using so-called tier 1 solutions from Oracle or SAP to support headquarter operations and major divisions, but considering cheaper and more flexible solutions from vendors such as NetSuite, Sage and Microsoft Dynamics for their smaller business units and/or foreign subsidiaries.
That strategy turned out to be the right choice for Macrie. Money was an issue. Implementing the JD Edwards EnterpriseOne system at the smaller businesses and joint ventures would siphon IT resources away from the main $100 million transformation project. Macrie was also leery of burdening these smaller businesses with processes designed for big companies.
"These small businesses in a big company portfolio tend to change a little bit faster and come and go a little bit faster than the core businesses," he said. "Forcing them into the mold tends to stifle their growth and innovation -- the very reason you bought them."
Instead he opted for a two-tier ERP strategy, using the Oracle JD Edwards EnterpriseOne platform at corporate headquarters, and choosing NetSuite OneWorld for the smaller business units. The cloud-based NetSuite solution, which is designed to handle the different currencies and the various taxation rules of foreign countries, will integrate back to Land O Lake's core ERP system.
CIOs and CFOs reconsidering ERP and respective roles in governing it
Analyst Nigel Montgomery of Gartner Inc., based in Stamford, Conn., said reasons vary for adopting a two-tier ERP strategy, but "cost and governance pressure" are big drivers for both CIOs and CFOs. An October report by Montgomery and co-author Denise Ganly on how to determine if two-tier ERP is the right strategy points out that implementing a single-system ERP suite throughout the organization remains a very difficult path for most companies. Hurdles range from a lack of support from senior management to the issue of "using a sledgehammer to kill a fly." Single-system solutions may be too complex for business units to manage effectively. Beyond these inhibitors, Gartner invokes the "conflicting pressures" of supporting a mobile, socially enabled workforce, which increasingly requires "information visibility" in real-time.
"This is far removed from the traditional, monolithic and IT-driven world of ERP most organizations inhabit. To remain current, competitive and even relevant, organizations must consider alternatives to single-instance and, potentially, single vendor deployment strategies," Montgomery and Ganly argued. "Companies that want the benefit of single-vendor strategy but find the roadblocks too steep should consider a tiered ERP suite strategy."
Ron Gill, CFO of San Mateo, Calif.-based NetSuite, said he has seen an interesting change in how companies are buying NetSuite's cloud-based ERP solution. In past years, the primary buyers were on the business side, typically the CFO or local management, but in 2011 CIOs at very large enterprises became more proactively involved in second-tier vendor strategies.
That is the case at Land O'Lakes. The local CFO or controller is in charge of the cloud-based ERP system. IT provides oversight, "but aside from that we have reduced our internal IT costs to zero," Macrie said. In the two implementations already completed (in Mexico), his team trained super users who field questions and deal directly with NetSuite. A China implementation is underway. Given the relative immaturity of cloud integration services, access to architects who understand Web services and cloud infrastructure is essential, he said, but that challenge is outweighed by the low total cost of ownership. "It's under $100,000 a year to operate this [second-tier cloud ERP solution] for our businesses." he said. "Getting a system that you know is certified financially and that can do so much, for one of the lowest TCOs I have ever observed, accomplished what we needed."
Dig Deeper on Enterprise business applications