Share this item with your network: BACKGROUND IMAGE: iSTOCK/GETTY IMAGES
The data center and the cloud: Changing the game

iSTOCK/GETTY IMAGES
News
Stay informed about the latest enterprise technology news and product updates.
The corporate data center facility isn't disappearing, just shrinking
Despite the hype of cloud providers' massive data center capabilities, the corporate data center facility isn't going anywhere; it's just shrinking.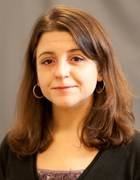 By
In 2009 the Harvard Business Review pondered the "disappearing data center," warning that the corporate data center could very well be a casualty of the Great Recession. Two years later, Gartner Inc. predicted that by 2012, 20% of businesses would no longer own their IT assets.
With the end of 2012 in sight, it seems the demise of the on-site data center facility isn't as near as some believed.
"Enterprise-owned data centers won't go away. There will always be companies with business requirements -- security, availability, performance -- that demand they run their own data centers," said Matt Stansberry, director of content and publications at the Santa Fe, N.M.-based Uptime Institute, a data center research and consulting organization and independent division of The 451 Group.
Rather than disappear, the corporate data center facility of the future will become more compact and will be reserved for operations that the business and IT together decide need to be kept under corporate control, Stansberry and other experts said.
The corporate data center going to keep scaling down because the equipment is getting smaller and performing at higher levels, and in the process requiring less stringent environmental control.

Robert McFarlane,
principal in charge of data center design, Shen Milsom & Wilke LLC
A recent study by IDC bears this opinion out. According to IDC, the number of U.S. data centers will decline slightly over the next three years, to 2.89 million in 2016 from 2.94 million today. At the same time, however, total data center space in the U.S. will increase by 2016 to 700 million square feet from today's 611 million square feet. Cloud providers will account for more than a quarter of that space, while corporate data center facilities will continue to shrink, IDC reported. Because these facilities will be scaled down, they will also save companies money in the long run.
Part of the reason for the reduction in size is that the vast majority of large organizations that historically have operated their own data centers are incorporating a mix of outsourcing providers, including third-party cloud providers, to gain efficiencies and save money, Stansberry said. "The decision is no longer binary, whether or not to outsource," he said. CIOs typically draw on a variety of resources -- colocation, on-premises and cloud -- to get the job done. Still, companies are a long way from figuring out the right strategy.
A 2012 survey of 1,000 data center owners showed that 85% use such third-party services as public cloud, colocation or Software as a Service, yet 54% of those owners had no confidence in their ability to compare their outsourcing options dependably. "That will be the challenge going forward -- making effective decisions about where to deploy applications -- because comparing cost and performance attributes between internal and third-party computing alternatives is difficult," Stansberry said.
Data center facility of the future is small but powerful
Robert McFarlane, data center design principal at New York-based Shen Milsom & Wilke LLC, has heard for years that outsourcing will spell the end of corporate data center facilities. He, too, is unconvinced the public cloud will put them out of business. "A lot more things will go to 'the cloud' when the … cloud providers are actually building their data centers to the level of reliability that their advertising claims," he said. Even then, some IT leaders still will be hard-pressed to let go of their data centers completely. "Controlling your data center, having direct control of your most critical operations, and even having physical access to hardware is still important to many in the IT industry, even though it is supposedly much less required today," he added.
What will change in the near future is the size and economics of the corporate data center, primarily because of advances in heating and cooling. As data center technology moves toward equipment that can be cooled without mechanical refrigeration, it will actually become more realistic and affordable for companies to maintain their own data center facility, McFarlane said. Equipment that can run in higher-temperature environments doesn't require the complexity of redundant mechanical cooling that is costly to install and to run. "The easier it gets to create a suitable environment -- that is, when the equipment doesn't require much of a special environment -- why would I go to some expensive special location that houses my computers and takes them out of my hands just because it has a reliable power and cooling environment?" he said.
The smaller, denser equipment in future data centers will require significantly more power, but because of advances in cooling technology, they also will be able to exist pretty much anywhere. In most areas of the U.S., data centers should soon be able to operate with no mechanical refrigeration, and will need only a way to filter and circulate outside air.
McFarlane also said the corporate data center facility of the future will be more modular, with extremely high-performance equipment in one module and equipment that doesn't require as much attention in another. In the same way and for the same reason that today's large data centers are built in segments, rooms in future data centers will be subdivided. "The corporate data center is going to keep scaling down because the equipment is getting smaller and performing at higher levels, and in the process requiring less stringent environmental control -- and that trend is certainly going to continue," he said. "I think we'll see space reductions of 30% to 60% or more, and in some cases data centers will be a third of the size and still do more."
David Seger, principal mechanical technologist of mission critical environments at Portland, Ore.-based IDC Architects, and Sig Anderson, the firm's director of mission critical environments, agreed that corporate data centers will endure on a smaller scale. They believe the trend of the modular and containerized data center facility will continue. Elements such as prefabricated walls and ceiling systems and uninterruptable power supply, or UPS, systems on portable skids will likely gain popularity.
Data centers will be simpler, but won't be free of complications, Seger said. For example, as the demand for power continues to grow, companies will need to prioritize energy efficiency by getting serious about power usage effectiveness, or PUE, and tracking resources used for cooling, similar to how electrical power is tracked.
In the past, a data center facility was often an afterthought in the process of designing a building. Going forward, because of the density of power required, there will be a focus on creating a "complete building," with the data center figured in early on, Seger said.
"Especially with the cost of the electrical systems, you really have to optimize installations," Seger's colleague Anderson said. "The lowest-cost model isn't going to be from a general design building; it's going to be a mission-specific design."
Let us know what you think about the story; email Karen Goulart, Features Writer.
Dig Deeper on Small-business infrastructure and operations