Share this item with your network: BACKGROUND IMAGE: iSTOCK/GETTY IMAGES

iSTOCK/GETTY IMAGES
News
Stay informed about the latest enterprise technology news and product updates.
Finding a business solutions architect with the right stuff
Turning a technology-focused enterprise architecture into a business architecture calls for a business solutions architect with the right stuff.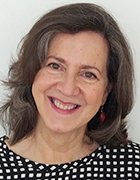 By
Kevin Miller is vice president of IT at CUNA Mutual Group, a Madison, Wis.-based insurance and finance services...
Continue Reading This Article
Enjoy this article as well as all of our content, including E-Guides, news, tips and more.
provider with $16 billion in assets and operations across the U.S. He is responsible for CUNA Mutual's IT strategy, enterprise architecture group, business intelligence and data warehousing, and quality management. In part 1 of this two-part story, he described IT's ongoing transition from an enterprise architecture focused on technologies and technology standards to a framework designed to drive business results. "EA 2.0" adds three new disciplines to the existing enterprise architecture framework: business solutions architecture, information architecture, and application and integration architecture. In this part, a SearchCIO.com Q&A, he expands on the pivotal role of the business solutions architect.
Which of the three new architect roles was the most difficult to define, and which was the most difficult to fill?
Kevin Miller: They had all their own set of challenges, but I think the business solutions architect role was among the hardest to fill because there is a lot of art in translating business strategy into IT strategy. It's not a black-and-white exercise, there's no right and wrong answers, there's no equations that tell you the answer. It is very much about how you leverage your skills as a leader and as a facilitator who can really help a business area put down on paper how their business strategy really translates into what they want to do.
Who made the grade in your IT organization?
Miller: The people we took internally were people who were well-respected within IT and had shown an ability to be very nimble across the organization [and] to work with a lot of different business areas, and who had shown an interest in our business. We do insurance and asset management. If the business solutions architects aren't interested in those functions and only technically oriented, obviously they wouldn't be a good fit for those roles. Soft skills were very important. We wanted people who could herd the cats, so to speak, and help people across the organization come to a shared understanding of the business.
What does that give you? You have a business strategy both technical and nontechnical individuals can understand. By the time you move into executing projects and initiatives against that, your project teams really have a solid foundation and context for what's trying to be achieved.
So, all those miscommunications between business and IT are addressed up front?
Miller: Absolutely! And if you think of the old model, it used to look a lot like this: IT organizations would go to business areas and say, 'Give me your requirements,' and the business areas, of course, don't know exactly what their detailed business requirements are because they were not doing it. It was a tough situation for both sides in terms of getting on the same page. We've found the business solution architects can really be the glue between these two, and leverage some tools and capabilities to make it easier for both parties.
Have you found any changes on the business side as they work with your new business solutions architects?
Miller: Absolutely. If a business area was accustomed to working with IT people who were completely technology-focused, they would be very surprised when the IT people knew something about how their business process worked. We'd get comments like, 'So, where do you guys live in the organization?' I think it is consistent with technology becoming part of everybody's role and the lines between what a business person is and what an IT person is -- those lines continue to blur. By the time my career is all said and done, there might not even be a difference.
Let us know what you think about the story; email Linda Tucci, News Director.
Dig Deeper on IT governance