Share this item with your network: BACKGROUND IMAGE: iSTOCK/GETTY IMAGES

iSTOCK/GETTY IMAGES
News
Stay informed about the latest enterprise technology news and product updates.
How to transform enterprise architecture into business architecture
Turning your enterprise architecture into a framework that's business-centric and customer-focused is hard work, and more art than science.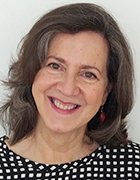 By
How do you transform a technology-focused enterprise architecture fine-tuned for the delivery of IT services into...
Continue Reading This Article
Enjoy this article as well as all of our content, including E-Guides, news, tips and more.
one that is business-centric, developer-friendly and focused on external customers? That was the challenge for Kevin Miller, vice president of IT at insurance and financial services firm CUNA Mutual Group. He is responsible for CUNA Mutual's IT strategy, enterprise architecture group, business intelligence and data warehousing, and quality management.
His answer? He augmented his IT enterprise architecture with three additional disciplines:
Business architecture, to translate business strategy into IT strategy
Information architecture, to treat data as an asset
Application and integration architecture, to allow IT to respond to business requests nimbly
"It certainly isn't easy and the change takes time. Make sure you're committed to it," he said.
Miller, who joined CUNA Mutual in 2006, could have let enterprise architecture (EA) rest on its laurels. Over the years the EA group had developed a set of standards and technologies that enabled IT to deliver high-quality services at the lowest possible price point to the company, which has $16 billion in assets and operations across the U.S. "That's part of getting the technology architecture right," he said. "We were very good at it." The existing EA framework, however, operated more as a gatekeeper for best technology practices than as a force for business results. In 2011, Miller and others decided that needed to change, and embarked on a journey they now refer to as the transformation of EA 1.0 into EA 2.0.
"We were seeing siloed solutions. We needed greater agility and speed to deliver solutions. We certainly had data challenges. We wanted to improve our customer experience," Miller said. "There were a lot of drivers for why we would do this EA transformation. The macro challenge was making sure our business strategy mapped into the IT strategy."
In this first of a two-part story about CUNA Mutual's move to EA 2.0, Miller lays out some steps he's taken to get IT and business on the same page with a new architecture. In part 2, he talks about finding business solution architects with the right stuff.
Forging the link between IT and business: 'It's all about people'
You've got to have people who are OK with a little ambiguity, because there isn't a cookbook for how you do this type of work.

Kevin Millervice president of IT, CUNA Mutual Group
Once Miller's team decided to add three new disciplines (business, information, application and integration) to its EA framework, it needed to find people to run them. The company's old enterprise architecture was supported by six technical architects, organized around technical domains -- networking, servers and so on. Those architects remain. For the three new architectures, Miller's team created detailed roles that mapped to each discipline. The team then scouted internally for candidates who were respected by their IT peers, had worked in various business areas and -- most critical – had shown an interest in CUNA Mutual's business.
"It's all about people. You've got to have people who are OK with a little ambiguity, because there isn't a cookbook for how you do this type of work. There are EA frameworks out there for sure, but this is a changing landscape, and EA as a business-centric discipline is relatively new," Miller said.
Six employees from within IT filled the bill. Miller also recruited externally for folks with "been there, done that" experience in operating a business-centric architecture. So far, he's hired three outside experts. "It's ending up being a nice blend of people."
Creating a reference model for information architecture
Like many companies, CUNA Mutual generates and collects a vast amount of data. Deriving value from the data -- to improve customer service, to boost sales -- required educating the business and IT about information architecture. "We actually went around to different areas of both the business and IT, and talked about what our vision was," Miller said. For IT people, the discussion was more technical, focusing on such processes as master data management. Business discussions focused on data governance.
Concepts are one thing, practices are another. To get its information-centric architecture off the ground, Miller launched a strategy centered on developing "business-centric usage scenarios" to pinpoint the type of data the business required. "If you hand people a blank piece of paper and say, 'OK, give me your data requirements,' they will stare at you blankly. You need to walk them through it: 'It is my understanding that when we're marketing a product, the process looks like this. What type of information would you like to have about the customer, so you market products that are relevant to them?'"
A developer-friendly application and integration architecture spurs quick wins
The power of the new EA approach was demonstrated this year when it was applied to a rather trivial problem that required an across-the-board solution. Among CUNA Mutual's various application systems, some allowed policies to be presented to the customer electronically; others did not. "For customers with more than one of our products, it would sure seem odd that sometimes they could access their policies electronically and other times not," Miller said. The new EA framework offers an enterprise service-oriented integration architecture for the electronic presentment of policy statements throughout the company.
"Once we put in an enterprise integration architecture that was easy for our application development teams to use, they did. If we didn't do this, they would continue to create their one-off solutions based on their business area's priorities," Miller said. "Is that the most dynamic example of a unique use of technology? Heck no!" he said. "Is it a great example of doing something that should have been done and is easy enough for us to do, and adds a lot of value to our customers' experience? Absolutely!"
EA governance models: The full monty and low-touch
To assure that IT and the business use the services and standards embodied in EA 2.0, Miller has implemented a multi-tiered governance model. This ranges from a "full engagement" model with up-front input from all three of the new enterprise architects for risky projects calling for a lot of architectural change, down to a low-touch or "endorse model" for projects like electronic presentment, where the EA team alerts developers to the enterprise service. And CUNA Mutual project leaders are held accountable for interacting with the EA group, Miller said.
"It is actually one of our monthly metrics to track use of the enterprise services," Miller said. His group tries to make sure every project comes before EA in the early phases of its development lifecycle. "If we miss engagement on a particular project and find out about it later, then we specifically follow up with that project to help both the business and IT people understand what we want to do versus what happened." Read part 2, a SearchCIO.com Q&A with Miller, for more information on "Finding a business solutions architect with the right stuff."
Let us know what you think about the story; email Linda Tucci, News Director.