Share this item with your network: BACKGROUND IMAGE: iSTOCK/GETTY IMAGES
PPM: Validating the Value of IT

iSTOCK/GETTY IMAGES
News
Stay informed about the latest enterprise technology news and product updates.
Powering past mistakes, Electrolux builds a model social enterprise
Three years into its journey to becoming a social enterprise, Electrolux has overcome setbacks to build a social model that fires on all cylinders.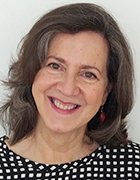 By
Ralf Larsson is the business owner of the corporate intranet at AB Electrolux, a Swedish appliance maker with operations in 60 countries and 58,000 employees. His actual title, a relatively new one, is director of online employee engagement and development, and his job is to help foster a social enterprise.
For the past three years he has been on a "social journey," as he calls it, navigating, nudging and needling when necessary the Electrolux workforce to change the way it works online. Along the way, he has overcome objections from the company's top brass. He's stared down the technorati (CIO included) when they lobbied for the vendor they knew rather than trying something new. He's lived down an inauspicious launch that left fellow workers underwhelmed and unengaged. And, happily, he's survived to see the re-launch of an effective business social network.
Today, the Electrolux intranet, driven by IBM Connections and Microsoft SharePoint, boasts more than 100 information portals managed by 450 editors and read daily by 9,000 employees. There are more than 1,100 collaboration spaces with 8,500 members.
This communications beehive, accessible from mobile devices, now includes buy-in from the top down. Using the social enterprise platform to communicate and connect with employees is becoming part of the job description for the "TMC," the top management community of Electrolux's 200 most-senior leaders. The CIO is now a "leading star in terms of how he uses" the platform, showing how "modern IT leadership" interacts with the business, Larsson said. IT and Larsson's team now partner on social business projects. "We have shared budgets; we trust each other."
Beyond the expected interactions among employees (finding experts, collaborating in real time), the new platform also has proved useful in unanticipated ways, notably as an effective (and humane) communications vehicle when Electrolux recently closed a business unit in Brussels and moved it to Stockholm. A trusted social enterprise platform turns out to be a good change management tool.
As Larsson's three-year effort attests, success was neither swift nor seamless, but a result of working through mistakes. In a SearchCIO.com Business POV interview, Larsson discussed some lessons learned. Here are three takeaways.
The homework: Put business scope before vendor preference
We launched it saying it was our internal Facebook for business, and that was a big mistake.

Ralf Larsson,
director of online employee engagement and development, Electrolux
Electrolux's benchmarking for the social enterprise platform drew on two components: IT architects who evaluated products on their ability to scale and integrate with existing systems, and users who tested products and rated them on a scale of one to five. The IT benchmarking took only about two weeks; defining business requirements took more like two months, and was based on eight pilots. "We asked the business owners of these pilots and their teams [about] what was most important to them in making our intranet more social," Larsson said. That took some a priori thinking, because three years ago the term "social enterprise" barely registered. The pilot groups, however, managed to identify 10 business priorities, which in turn "were ranked higher than benchmarking the product," he said.
A caution for CIOs: Even before the pilots got under way, Larsson's business-side team spent many months arguing with IT about how to proceed. "IT wants to do things with the standard platform they already have," in this case SharePoint, Larsson explained. "I said we are not going to do it." Ultimately, a looming business deadline moved the needle. The company was on an old version of Internet Explorer, which would have required updating to go with a SharePoint-only solution. A single solution also did not meet all the business requirements. "If you look at our intranet, it is a mix of different solutions. We would never have been able to accomplish what we've done with either SharePoint only or IBM Connections only," he said.
The launch: Engaging leadership starts with getting the name right
Building a social enterprise platform that connects employees as powerfully as Facebook connects its members is a laudable goal. Just leave the name "Facebook" out of it, Larsson advised. "We launched it saying it was our internal Facebook for business, and that was a big mistake," he said, explaining that some senior managers declined to use it, based just on the name. Their kids used Facebook -- they had better things to do. Now simply known as "Social Connections," the platform has won favor with company leaders. It hasn't hurt that Electrolux measures its top 200 executives on their ability to communicate and be transparent with employees. A series of ongoing webinars and "shared stories" sponsored by the social business folks keep top leadership invested.
Early mistakes weren't confined to senior management. In the initial launch, employees got little guidance on how to use the platform -- in particular, on where to start. One value of a social enterprise is that it gives employees the means to find experts in real time to solve real business problems. When the platform was re-launched in February 2011 with a newer, "better" version of IBM Connections, Larsson took the vendor's advice and recommended that employees begin with their own expert profiles. "It's easy to explain the concept to employees: Update your profile, so others can find you."
Technical fixes also spurred adoption. Those included getting rid of redundant menus. "When users entered IBM Connections, they had two top menus, one for general navigation in the company intranet and one for navigating inside IBM Connections. It was very confusing," Larsson said. Integrating email and instant messaging allowed employees to drag an email into an IBM Connections "activity" stream and discuss matters in real time, reducing email attachments.
Innovation: Using the social enterprise for cross-functional change management
Electrolux made a decision early this year to move the headquarters of its European business unit within major appliances from Brussels to Stockholm, a decision affecting around 240 employees. The move took place in September. "When this was communicated in Q1 2012 to the employees affected, this took place in a social community owned and driven by the head of Human Resources and Legal. It worked like an open Q&A in three different languages," Larsson said. The social community supported town hall meetings, it helped management prepare for those meetings and it meant that all employees got the same input at the same time. "The whole change management went smoother because we took this creative approach."
Let us know what you think about the story; email Linda Tucci, News Director.
Dig Deeper on Enterprise collaboration strategy