Share this item with your network: BACKGROUND IMAGE: iSTOCK/GETTY IMAGES
Business Analytics: The Power of Personalized Data

iSTOCK/GETTY IMAGES
News
Stay informed about the latest enterprise technology news and product updates.
Where do CIOs see their best opportunities for cutting costs?
Facing flat IT budgets and under pressure to invest in new technology, where do CIOs see opportunities for cutting costs? Follow the money.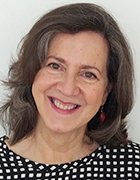 By
Up against nearly flat or slightly increased IT budgets for 2013, and under pressure to invest in new technology, many CIOs once again will be cutting costs. Where those opportunities materialize naturally will depend on the industry segment. What is likely to be consistent across industries, however, is that any cost cutting CIOs do in 2013 will not be trimming as usual.
"The days of across-the-board budget cuts are over, because we've been cutting budgets since 2002. CIOs have pretty much gotten all the easy identifiable waste out of the way," said Mark McDonald, group vice president and Gartner Fellow with executive programs at Stamford, Conn.-based Gartner Inc. "The notion of either a monolithic budget growth strategy or budget decline strategy has ended."
Since the advent of the worst fiscal crisis since the Great Depression, "there will always be a desire to cut budgets," McDonald said. However, CIOs need to be slashing costs in some places in order to spend money in places where technology can boost business revenue, if they hope to help their companies compete, he added.
For some CIOs that means taking a page from bank robber Willie Sutton, who when asked why he robbed banks, reportedly answered, "Because that's where the money is."
I'm focused on where we as a company are spending the most money. Are there opportunities to produce the same high-quality products and services but not spend the same kind of money?

Robert Keefe,
CIO and CTO, Mueller Water Products
"I'm focused on where we as a company are spending the most money. Are there opportunities to produce the same high-quality products and services, but not spend the same kind of money?" said Robert Keefe, senior vice president and CIO at Mueller Water Products Inc., manufacturer of products used in water transmission and treatment facilities. He said the Atlanta, Ga.-based company is long past the "management edict to cut everything by 10%."
A follower of lean manufacturing and Six Sigma, Mueller has "done a good job in wringing waste" from operations and from IT, said Keefe, who recently added corporate CTO to his responsibilities. Automation has helped. Still, as a manufacturer, producing products remains the company's biggest cost.
"By definition this is the area where there are the biggest cost savings," he said. IT has been instrumental in saving money by putting in systems such as transportation management and supply chain planning software to improve operations. He's looking into dashboards that will keep lean metrics "in front of everybody" and monitoring devices to track "machine drift" on the shop floor -- all in the service of optimizing operations. "Our IT strategy is to make a little bit of investment to get a bigger cost reduction or a lower cost profile going forward for our entire organization."
Tackling structural 'distortions' in IT budgets
Going after the biggest line item in the business for cost cutting "makes perfect sense," said Gartner's McDonald, although he surmises the CIO strategy remains the exception rather than the rule. Many IT departments are still bogged down by duplicate applications systems and under-utilized infrastructure, or what Gartner calls "structural distortion," he said. The "greatest cost-cutting opportunities" he's hearing about now focus on eliminating that distortion.
University of Nebraska CIO Walter Weir is finding plenty to cut by addressing that distortion, he said via email. His team is using "application rationalization techniques to question and, if appropriate, eliminate systems that are no longer strategically aligned, too expensive to maintain, or the function is not provided in one of our newer ERP systems." He is also exploring consolidating data centers for potential costs savings, reviewing all IT contract and procurement processes for improvements, and closely monitoring licensing costs of all systems, while weighing the use of more open source systems.
Weir is not oblivious to the new technologies, such as cloud, mobile and social computing that Gartner and others urge CIOs to find money for. Over the past year or so, Weir has pursued cloud computing strategically, moving staff, faculty, and student email to the cloud to save money. He continues to do "a lot of server virtualization across the entire university" and is analyzing whether the can move some data storage to the cloud.
Eliminating distortion also rings true for Robert Naylor. As the CIO of the Federal Communications Commission, Naylor once again finds himself having to do more with less.
"There is no silver bullet to savings, so we really need to look at all options across the enterprise," he said. "But, for me, one of the most important areas is trying to maximize existing investments to their full potential."
IT tools often overlap in functionality and are rarely utilized to full advantage, he said. A simple example is Microsoft Word, Excel, PowerPoint, SharePoint and so on. "We tend to use only 30% to 40% of its full functionality, at best. … A little training and education can significantly add efficiencies," he said. Aside from reaping savings from cloud computing, virtualization and platform consolidation, IT is seeing a good return on investment from making processes more efficient, Naylor said -- but with a twist. The IT team now uses an Agile approach, allowing users to participate in the process improvements and the improvements to be implemented more quickly.
Using technology to drive growth
In Forrester Research Inc.'s latest forecast, U.S. information and communications technology spending, which includes IT staff, is projected to increase 5%, a downgrade from earlier projections of as much as 7% to 10%. The spending, however, will vary widely by industry, according to Forrester analyst Andrew Bartels, ranging from 1.3% and 1.4% growth for manufacturers and retailers, respectively, to a potential 7% bump for media and entertainment companies. In finance and insurance, the sector that accounts for the largest chunk of tech spending, Forrester expects 4.1% growth, a slight decline from 2012.
Even these predictions may be overly optimistic, according to Bartels, due to a litany of forces outside a company's control, from a worsening European debt crisis, to economic slowdowns in China, to an ineffectual Congress unable to keep the country from falling off the looming fiscal cliff.
Amid the economic turmoil, Forrester has advised CIOs to contain and reduce IT spending on what it calls MOOSE costs, the maintenance, operating and equipment required to keep the business up and running. CIOs with a higher risk tolerance should consider aggressively investing in new technologies, in concert with the business and even be prepared to compromise on cost and security to gain better time to market.
Some of the spending on new technologies -- mobile devices and apps, in particular -- are better ceded to business unit operating budgets, said Gartner's McDonald. On the other hand, he recommended CIOs stay involved with any cloud implementations, if possible, because "integration services follow cloud implementation like the letter P follows O. I don't know of anybody who says I have this running in isolation in the cloud and never want it to interact with anything again."
And, McDonald agreed, keeping IT costs down is the table stakes for being able to invest in the new technologies that are turning analog products and services into digital offerings that have the strong potential to grow the business.
"The big operative question for the next three years -- and possibly the next 10 years – is, 'How does technology support growth,'" he said. But in this case, technology means something "much broader than IT," he added, referencing Gartner research that by the end of the decade, 90% of technology spending by enterprises will be outside of IT departments.
Let us know what you think about the story; email Linda Tucci, news director.
Karen Goulart, features writer, contributed to this story.
Dig Deeper on IT spending and budgeting