Share this item with your network: BACKGROUND IMAGE: iSTOCK/GETTY IMAGES
Business Analytics: The Power of Personalized Data

iSTOCK/GETTY IMAGES
News
Stay informed about the latest enterprise technology news and product updates.
Mobile inventory management keeps business 'alive'
For Bell Nursery, mobile inventory management will keep business from withering on the vine.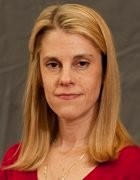 By
Necessity is the mother of invention. For Vice President of Systems and Technology Joe Perret, the necessity was mobile inventory management of live goods supplied by his company, Bell Nursery. As the sole plant supplier to 150-plus Home Depot Inc. garden centers -- as well as the employer of the 1,700 people responsible for walking the center floors, stocking, managing and merchandising the plants -- access to inventory data is critical to the Elkridge, Md.-based Bell Nursery. The company owns the inventory at each location -- Home Depot only pays the nursery when an item is purchased, not hanging around dying on the vine. However, the nursery's mobile inventory management strategy was missing two key elements: mobile devices and mobile applications.
Bell Nursery supplies Home Depot garden centers in seven states all year round, from the bulbs, perennials and flowering fruit trees in spring, to the indoor cactuses and poinsettias bought by plant lovers in the lull of winter. Tracking the seasonal highs and lows of the business is only part of the problem for Bell Nursery employees. Living inventory has to be managed daily -- from eyeballing each shelf to gauge what is in stock, to replenishing dying flowers and accounting for those losses, to quickly locating the tree a Home Depot customer is seeking at another location. And all this data has to be fed back into a central inventory system.
"To take a quick inventory, employees had to go inside the store, log on to access online data, query back to the garden center and they were often interrupted while they were trying to enter data. We were paying people to basically go back and forth inside and outside the 150 locations all day," Perret said. He needed a solution that would let employees perform these tasks on their own turf, and in the moment -- in other words, mobile inventory management.
He put out a bid to a local barcoding supplier to build a custom app for a less expensive version of the ruggedized Motorola mobile phones used by Home Depot employees, but price became an issue in terms of app development and the physical devices. While hitting these roadblocks, Perret came across Webalo Inc., a cloud-based application development platform that lets users develop mobile applications on-the-fly for just about any mobile device form factor.
"I thought, we could use our existing mobile infrastructure of BlackBerrys, iPhones and iPads and a small group trial of MC 65 [ruggedized Motorola devices] and have employees use the [cloud-based] platform to do their own data queries and create the mobile applications," he said.
Calling the licensing fee for the platform "nominal," and pleased by an application development interface "that anyone can use" to create their own inventory reports, Perret is leaning toward Webalo, but is researching other cloud-based application development platforms.
His immediate goal is to build four mobile apps. The first would be a scanning app that would list the current inventory -- such as how many of a given item was scanned recently -- and deliver business intelligence metrics on target inventory levels. He's also planning on developing apps to inventory items at nearby locations as well as inventorying goods across all locations. Also in the works is an app to track and remove damaged goods from production.
Over time, he believes Blackberry devices will be replaced by iPhones with military cases to protect against water and drop damage. For now, he is trying out Webalo with a small group of on-site employees, and for them, at least, there is no looking back.
"They can't imagine working without a mobile device on the floor now [with access to the cloud-based inventory apps]," he said. "A district manager is using her iPhone to do a walkthrough with the corresponding Home Depot district manager, checking everything from her iPhone. She tells me it has become an invaluable tool to get ready for, and to do, her inventory walkthrough."
Let us know what you think about the story; email Christina Torode, executive editor. For midmarket IT news and updates throughout the week, follow us on Twitter @ciomidmarket.
Dig Deeper on Small-business infrastructure and operations