Share this item with your network: BACKGROUND IMAGE: iSTOCK/GETTY IMAGES
How Mobile IT is Revamping Network Strategies

iSTOCK/GETTY IMAGES
News
Stay informed about the latest enterprise technology news and product updates.
The network capacity horizon of a mobile world
Sanctioned or unofficial, mobile devices put pressure on enterprises' network capacity. Different approaches are helping CIOs reduce the strain.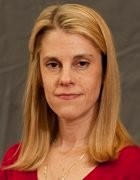 By
This is the second story in a two-part series on the ways IT executives are managing the strain that mobile devices put on network capacity. In the first story, IT executives discuss the ways they deal with mobile device traffic.
Sporting goods giant Nike Inc. gets it. Internally, Nike has learned that wireless is the "digital oxygen" employees live and breathe in order to do their job. During a session at the Enterprise 2.0 event in Boston in June, Art King, who at the time was Nike's global information architecture lead, said his company's network capacity was definitely feeling the impact of mobile devices.
Because you are now taking a bunch of traffic off of the cell operator's network, you could negotiate better pricing or services with the provider.

Charles Golvin,
principal analyst, Forrester Research Inc.
"We've been retrofitting our Wi-Fi and working on deep, blanket wireless coverage because of the stress [mobile devices] put on our Wi-Fi network," said King, who has since left Nike and is now director of enterprise services and technologies at Spidercloud Wireless Inc.
The network issues can't be solved in a vacuum, King said. Nike is working on its wireless strategy in tandem with mobile device management "because the people using wireless devices want to consume enterprise services."
When these people were on "outlawed" wireless devices, nobody complained about the network capacity. But now, since Nike has a sanctioned bring-your-own-device, or BYOD, program, "everyone has the right to complain and say 'fix it,' so we had to change the infrastructure," King said.
Sanctioned or not, mobile device use is putting pressure on network capacity -- and therefore on IT to change its tune. In a world of desktops and laptops, it was easy to lock down devices and limit use. The same doesn't hold true for mobile devices, as many CIOs have acknowledged: The rewards of increased employee productivity and on-the-fly customer interactions trump the associated risks. As King explained, "I work for the business, and that is challenging my [IT] organization to go as fast as [the business] goes … so, it's a very different world."
On the network capacity horizon
It's fairly common for enterprises to manage mobile device traffic by assigning one service set identifier that directs an employee's mobile device to content behind the corporate firewall and another SSID for guest users that gives customers or partners access to just the Internet, said Charles Golvin, a principal analyst at Forrester Research Inc. in Cambridge, Mass.
What is not so common is providing connectivity for mobile devices using the cellular connection rather than simply relying on Wi-Fi. Instead of installing large and expensive distributed antennae systems for wireless, some CIOs and network architects are looking at ways to use femtocells, or "tiny cell towers," to take mobile device traffic off the core cellular network, Golvin said.
"It's still the early days for this, but with these tiny cell towers inside the building, if an employee goes to Google or any Internet service, the carrier doesn't see that traffic because it is routed directly over your pipe," Golvin said. "Because you are now taking a bunch of traffic off of the cell operator's network, you could negotiate better pricing or services with the provider because you are helping them free up traffic on their network."
Given that mobile device traffic is on the rise, freeing up network and cellular bandwidth stands to be a core goal for many CIOs. About 13% of Internet page views in August hailed from mobile phones and tablets, according to a recent comScore Inc. Device Essentials report. And, according to Cisco's Visual Networking Index Global Mobile Data Traffic Forecast Update, by year's end, more than 100 million smartphones will use more than 1 GB of data each month. As for the future? Cisco's forecast predicts that by 2016, there will be more than 10 billion mobile devices.
Dig Deeper on Enterprise mobile strategy