Share this item with your network: BACKGROUND IMAGE: iSTOCK/GETTY IMAGES

iSTOCK/GETTY IMAGES
News
Stay informed about the latest enterprise technology news and product updates.
Virtual desktop infrastructure saves more than time
Virtual desktop infrastructure is saving seconds and saving lives at Seattle Children's Hospital.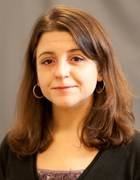 By
Changing the IT tools of a trade can be traumatic for users -- especially in a workplace where lives depend on the technology. That was not the case for Wes Wright, CIO and senior vice president at Seattle Children's Hospital. Once his customers -- dozens of doctors, nurses, clinicians and administrators -- began reaping the benefits of a virtual desktop infrastructure, they couldn't imagine working without it.
First there was the speed: A desktop login took 43 seconds, and a reconnect took 15 seconds. Then there was the agility: a personal desktop everywhere users needed one to be, when they needed it. Soon after the first 200 virtual desktop infrastructure (VDI) devices started rolling out at the hospital's Bellevue Surgery Center, clinicians began clamoring for them in the emergency department. Today there are about 3,900 devices in use, with the last major deployment soon to take place in the intensive care unit.
"It's funny: Now I watch people in one of our common areas walk right past a PC looking for a virtual desktop device," Wright said. "And last week's fast is this week's slow. I've got folks right now who complain about how long it takes to log in!"
In any case, users can expect to be wowed anew. The hospital will soon be moving on to VDI 2.0, a state where the clinician login time is expected to drop to about 13 seconds.
The right tools at the right time
Advice from Wes Wright on getting the most out of VDI
Don't make it an IT project. Approach it from your partner or end user perspective. Sell the benefits that way.
Use zero clients versus thin clients. They are less expensive and don't require as much maintenance in the long haul.
Have a rock-solid deployment strategy. This includes training.
Think very hard about your print strategy. For all Seattle Children's success with its virtual desktop infrastructure, this continues to be a bugaboo for the hypermobile workforce.
Speed was what prompted Seattle Children's desktop virtualization strategy. For some businesses, quick access to information might seem urgent, but here it was literally a matter of life and death. A few years ago, the hospital was hit with a series of patient safety issues. In response, a hospital-wide forum was held that included doctors, surgeons, administration, IT and everyone in-between. A solution was required now. Faster access to information was cited repeatedly as a critical element to improving clinical care.
As it happened, Wright's IT team had been doing some skunkworks with virtual desktop infrastructure. Just a couple of months before that hospital-wide forum, Wyse Technologies Inc. (now Dell Wyse) released the last piece needed for their VDI puzzle, a zero client. IT now had the hardware and the software to make the virtual desktop infrastructure work.
"We had played with [VDI] but put it on the back burner until they came out with Xenith, a zero client purpose-built for Citrix," Wright said. "Since we pulled it out of the box, it started to work, and that's when we said, 'OK, now we can really press with this.'"
The results were impressive. Before the VDI project, an initial login for the day could take anywhere from three to 10 minutes. Now it's 43 seconds. After the login, clinical users moving from one device to another can reconnect in 15 seconds and non-clinical users in about 8 seconds. A single nurse who moves to 48 different devices during a single shift saves 45 to 90 minutes by not having to wait for connections.
Setting the standard for VDI with a 'double hop'
Although Wright is somewhat sheepish about the notion, the virtual desktop infrastructure assembled by the Seattle IT team is seen by some as setting the industry standard. At the recent Catalyst conference held in San Diego, Gartner analyst Matthew Brisse said the VDI project at Seattle Children's Hospital was one of the best the firm has seen globally. When pressed, Wright said the solution's primary vendors, including Citrix Systems Inc., have told him no other IT organization has so deftly appropriated the technology.
So, what's so special about it? According to Wright, it's all in the architecture. Virtual desktop infrastructure solutions can be architected in a multitude of ways, he said. What many IT teams do is embed applications so that when users log on to a virtual desktop, all their applications are present, making for a very fat virtual desktop. The virtual desktops at Seattle Children's only have a Windows 7 desktop, with all the applications and items in the start menu pointed back to aCitrix XenApp virtualized application server. "That makes load and unload of the virtual desktop very, very quick," he added. "From an IOPS [input/output per second] perspective, we know exactly how much each virtual desktop will take."
A provisioning server is used not only to provision virtual desktops but also to provision XenApp servers, so there is no question XenApp servers are the same across the silo, Wright said. "That's using the whole [Citrix] suite the way it was meant to be," he said. "A term that we coined is 'double hop' -- you're hopping twice from your desktop to the application. More than anything, what makes us unique is the double-hop architecture."
When talking about the hospital's VDI solution, Wright is adamant about giving credit to "the really smart" team of Citrix pros who are constantly tweaking the architecture to make it work better and faster. "We're a big lean shop here, built on CPI, continuous performance improvement," he said. "A second here, a second there, it means a lot when you spread it out over so many clinicians, and we're always looking for that half second."
You have to be doing incremental improvements every single day to make the technology a lot more solid and a little bit faster.

Wes WrightCIO and senior vice president, Seattle Children's Hospital
That takes manpower. Wright has five people working on the virtual desktop infrastructure. "We've got a lot of eggs in the virtual desktop basket," he said. At any time during peak daytime hours, there can be 2,800 people using a virtual desktop. "When you put yourself in that position, you have to be very sure of the technology that's behind it, and you have to be doing incremental improvements every single day to make the technology a lot more solid and a little bit faster," he added.
VDI 2.0 the next killer app
Where do you go next when you're already on the cutting edge of a technology? For Wright, you help create what's next. His team is at the start of a new relationship that could lead to a first-of-its-kind technology for tablet devices and electronic medical record (EMR) software.
"The problem with the EMR software we have is it's very keyboard- and mouse centric, and can't take advantage of the touch enablement of tablet devices," Wright said.
To solve that, Wright has been working with Microsoft and a small company called VitalHub Corp., whose technology works as a shim between a tablet device and EMR software, and presents the EMR software in a touch-enabled way.
"We're working with Microsoft and VitalHub to try and get that pointed over to Windows 8, then be able to virtualize the Windows 8 platform with the VitalHub shim in there, and get the EMR onto thin or tablet devices and have it touch-enabled," Wright said. "It's a super-exciting project that I think is going to be the killer app for us, really, if we can get it done."
Let us know what you think about the story; email Karen Goulart, Features Writer.
Dig Deeper on Enterprise systems management