Share this item with your network: BACKGROUND IMAGE: iSTOCK/GETTY IMAGES
Disaster recovery ascends to the cloud

iSTOCK/GETTY IMAGES
News
Stay informed about the latest enterprise technology news and product updates.
2013 budget outlook: The two faces of the tech hiring crunch
Two CIOs have different 2013 budget outlooks, but one problem in common: Tech hiring is tough.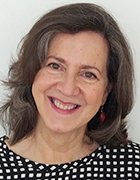 By
On the face of it, the 2013 budget outlook for CIOs Atefeh "Atti" Riazi and Greg Taffet could not look more different. One in the public sector, the other in a roaring niche of the private sector, separated by thousands of miles, the two CIOs nevertheless have one problem in common: Tech hiring is tough.
Riazi is CIO and acting general manager at the New York City Housing Authority. The government entity manages a $40 billion real-estate portfolio that provides affordable housing and services to low- and middle-income New York City residents. These residents account for 8% of all New Yorkers -- that's more people than live in Boston. Her clarion call for the past five years has been for automation.
Like other government entities, the New York City Housing Authority (NYCHA) is making the shift to online services. "The government entities are looking at their processes and saying, 'How do we streamline and collapse a process to cut costs?'" Riazi said, but it's a relentless challenge. The costs savings realized through automation one year get swallowed the next year by other governmental responsibilities, such as the rise in health care and pension costs, she said. Her 2013 budget is expected to decrease.
Taffet is CIO at US Gas & Electric Inc., a reseller of gas and electricity based in Miami. Founded in 2002, the company has actually picked up speed during the recession, doubling in size in each of the past four years. "Based on the deregulation of the gas and electricity markets across the U.S., we are in the fortunate position to be able to expand and reinvest in our business," he said. The company is investing in business intelligence systems and preparing for the onslaught of "big data" emitted by its customers' electrical systems. Fueled by fuel, his 2013 budget will increase next year to keep pace with the company's growth.
Two sides of the tech hiring crunch
For both CIOs, the challenge of tech hiring and retention is the one constant.
We struggle with keeping talent in-house tremendously.

Atti Riazi,
CIO, New York City Housing Authority
"We have fabulous, talented staff, but what we pay for fabulous, talented staff is a lot less than what the private sector can afford to pay," Riazi said. "We struggle with keeping talent in-house tremendously." It's not uncommon for a highly skilled new hire to stay six months and leave. As technology becomes more complex and complicated, and as NYCHA architects digital automation, "it is tougher and tougher" to hire the skill sets.
"We need folks with a specialty in a niche area, for example, IBM's Maximo maintenance management tool, or the Siebel CRM [customer relationship management] system or Oracle, which NYCHA uses for financials procurement," Riazi said. "I probably can't get anybody who can manage all three, but I can probably train someone to know one of them."
To that end, NYCHA recently partnered with other city programs to train and hire 30 young people who live in NYCHA developments, teaching them basic IT skills, then providing a deep dive into one technical area. "In the 16 months we invested in certifying these kids, we taught them exactly what we wanted them to learn, and now they have graduated," Riazi said. College degrees were not a prerequisite, she said, pointing to a college dropout rate of about 50%. "That is where we are moving. That is how we are going to invest proactively in our youth," she added. "When we hire them, we pay $25 an hour, which is a lot less than we would pay for offshoring work."
The problem for US Gas & Electric's Taffet is the disjunction between tech hiring and company demand. "The rate of staff growth is far slower than the rate of increase of new projects," he said. "I am constantly challenged to do more with the same staff." A large part of the problem is finding qualified workers in a competitive market. "It is very difficult to find the skills we need," he added.
Read more on tech hiring
Taffet gives prospective employees a basic SQL and Microsoft Office exam, the same test he's used at his past three companies to vet applicants. "I am now passing on more people, because they cannot the answer the questions correctly," he said. Of the applicants who do well and are offered jobs by the company, approximately 25% end up accepting counteroffers from their current employers.
The dearth of skilled people has prompted Taffet to do his own outreach, including talking up his business to reporters, to attract the notice of prospective employees. Meanwhile, he too relies heavily on automating for efficiency -- and on keeping his current hardworking staff happy. "We constantly look for new tools, methodologies, efficiencies and training to make our staff more productive than they were last year," he said.
Perils of the digital divide
For all the short-term pressure Riazi and Taffet face in tech hiring, they take the long view on closing the IT skills gap. They are both passionate about closing the "digital divide," the gap between people who have access to online and computers and people who have only a cell phone connection. Digital Vans, NYCHA's computer labs on wheels, travel around areas of the city seeking out people with limited or no access to broadband high-speed Internet service in order to provide online access to those who want to search for jobs, touch up a resumé or do homework. "I've not seen anyone do homework on a cell phone," Riazi said. She estimates that 40% of New Yorkers are excluded from the digital economy.
Many miles away, in the Miami area, Taffet and his company support the South Florida Digital Divide Alliance, which aims to assure "digital inclusion" in South Florida and "close the quality-of-life gap," through technology. He is working on a project to provide free Internet access at 22 public parks in the Miami-Dade County area. "In several of the parks, we also plan to build computer labs and staff them with interns hired from local colleges," he said. "We need to provide digital access to all people so they have a fair chance to look for work, do research and for kids to do their homework."
Dig Deeper on IT staff development and retention