Share this item with your network: BACKGROUND IMAGE: iSTOCK/GETTY IMAGES
Disaster recovery ascends to the cloud

iSTOCK/GETTY IMAGES
News
Stay informed about the latest enterprise technology news and product updates.
Survey shows sharp uptick in appetite for cloud disaster recovery
TechTarget's 2012 Cloud Pulse survey shows a growing interest in cloud disaster recovery among businesses already using other cloud solutions.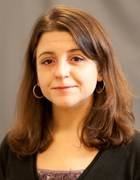 By
Jessica Carroll, managing director of IT and digital media at the United States Golf Association in Far Hills, N.J., was something of a pioneer in her embrace of cloud disaster recovery and business continuity.
In 2008, when cloud computing was still a blip on the technology horizon, Carroll was faced with the challenge of bringing her '90s-era IT shop into the 21st century. She knew that tape rotation and colocation weren't going to be the wave of the future. Higher expectations for disaster recovery -- quick, seamless, gap-free -- led her to consider and ultimately adopt a cloud disaster recovery solution from IBM. "It enabled us to port our data to an off-site location without adding strain to the administration of managing the backups, without adding huge amounts of infrastructure and without unreasonable costs," she said.
At the end of the day, the best answer to comfort with cloud DR/BC is test, test, test.

Jessica Carrollmanaging director of IT and digital media, United States Golf Association
With the cloud-based data backup solution in place, the United States Golf Association (USGA) set up a secondary site at an IBM facility in Sterling Forest, N.Y., with servers and personnel prepared to recreate the organization's IT environment in the case of an emergency.
The IT world is now catching up with Carroll. In the recent 2012 TechTarget Cloud Pulse survey, a majority of respondents from the 926 companies that reported using cloud for some aspect of their business said they now are using a cloud disaster recovery solution (20%) or plan to in the next six months (31%).
These numbers don't surprise Alan Berman, president of the Disaster Recovery Institute (DRI) International, a disaster recovery and business continuity (DR/BC) nonprofit educational organization headquartered in New York. He recently returned from speaking engagements throughout North America, South America and Asia. At every stop, cloud-based disaster recovery was what audiences came to hear about.
The many faces of cloud disaster recovery
As is the case with many emerging technologies, the definition of "cloud disaster recovery" varies depending on whom you ask.
According to Gartner Inc. analyst Gene Ruth, the term refers to cloud-based services that support a combination of server images and production data backup from the enterprise premises into the provider cloud. The services provide access to the replicated server images and production data for testing exercises or to support live recovery operations from the same location or an alternative one.
Forrester Research Inc. analyst Rachel Dines separates cloud disaster recovery into three types. The first type is do-it-yourself cloud disaster recovery, which entails using a public cloud to architect custom failover solutions. The second type is Disaster Recovery as a Service, prepackaged services that provide failover to a cloud environment and can be purchased on a pay-per-use basis with pricing dependent on recovery point objectives and recovery time objectives; data is sent using backup or replication. The third type is cloud-to-cloud disaster recovery, which allows a company to fail over infrastructure from one cloud data center to another within a single environment or across multiple vendor environments.
--K.G.
"We've already seen more and more use of [cloud disaster recovery] on a personal level, and we're going to be seeing more and more on a business level," Berman said. The most recent numbers he's seen at DRI International show that 25% of businesses are using cloud-based disaster recovery now, and 35% plan to in the near future.
Money a major driver of cloud disaster recovery trend
The biggest adopters of cloud-based DR/BC are the business entities that have been in the forefront of cloud computing, Berman noted: small and medium-sized businesses (SMBs). Ease of use is certainly a factor for smaller businesses with smaller pools of IT expertise, but cost is the biggest draw. "It's the perfect thing for small businesses," he said. "It gives them full portability, and it's relatively cheap, especially the backup storage -- 100 gigs costs about $100 a year, and you never have to worry about backup."
Larger businesses reap the same benefits of nearly automatic recovery and freedom from a dedicated recovery site, in Berman's view, and money plays an even larger role in the decision to utilize the cloud for disaster recovery. In the current economy, companies don't want to invest in hardware and don't want the responsibility of having to increase the size of their server pool when they need to expand, he said; a cloud solution takes care of these issues. Also, from a financial perspective, using cloud can increase return on investment by removing disaster-recovery-related assets off the books. "Real estate is expensive; electricity is expensive; hardware is expensive and has to be replaced. I think the fact that businesses can knock all that from capital expenditures is an important part of what's driving this," he added.
Cloud-based disaster recovery evolving
The interest from both enterprises and SMBs in cloud-based disaster recovery solutions reflects an appetite for cloud solutions in general. According to the Cloud Pulse survey, 61% of 1,497 respondents said they're now using some type of cloud service. Among the 39% of respondents not using cloud services, 19% plan to use a cloud service in the next six months, and 35% plan to in the next year.
Inquiries about cloud disaster recovery are something Gene Ruth, analyst at Stamford, Conn.-based Gartner Inc., gets from clients with increasing regularity. He said it's natural for IT organizations already using the cloud to investigate moving DR/BC to the cloud.
But, he cautions, businesses -- especially larger ones -- need to realize this is a technology that's still evolving. For IT organizations looking to move to a cloud DR/BC solution in the next six months, he advises they proceed with caution until an array of mature solutions become available.
"I'm very bullish on cloud storage in general, but I don't know about the six-month time frame," Ruth said. "You need to be patient, because it's an evolving industry." In particular, the infrastructure that allows access to the cloud to begin with is still developing, as are cloud gateways and software that supports disaster recovery in the cloud. "Customers need to get comfortable with it."
After almost five years of using a cloud disaster recovery strategy, the USGA's Carroll believes any CIO would do well to at least consider the option. As technology has evolved, so has her recovery solution, particularly the hot-site architecture. The increased virtualization in the USGA data center and the ability to capitalize on this type of infrastructure with the IBM solution have both helped streamline and expedite potential recovery times. Today about 1 GB of mission-critical data goes to the cloud service each night. Tapes remain part of the backup and recovery process, but for on campus backups, Carroll's team is more focused on SAN to SAN backup and recovery and less focused on tapes than it was in 2008. The solution has been trouble-free, she said, and fairly recently performed well in a potential disaster situation.
"When Hurricane Irene was bearing down on our location in late 2011, we were able to accelerate some unplanned backups to the cloud in case our campus took a direct hit," Carroll said. "While we luckily sailed through the storm, the cloud solution meant we could administer on-the-fly changes like this very quickly and remotely." That said, every business has its own special considerations, she added. Being aware of bandwidth and data volume and knowing how much of your entire data set it makes sense to backup is paramount to a viable strategy.
"Focus on the information that is most critical to your business and that you will absolutely need in order to get your business up and running in a disaster," Carroll said. "And at the end of the day the best answer to comfort with cloud DR/BC is test, test, test."
Let us know what you think about the story; email Karen Goulart, Features Writer.
Dig Deeper on Enterprise disaster recovery and business continuity planning