Share this item with your network: BACKGROUND IMAGE: iSTOCK/GETTY IMAGES
Disaster recovery ascends to the cloud

iSTOCK/GETTY IMAGES
News
Stay informed about the latest enterprise technology news and product updates.
The end of offshore outsourcing? CIOs quietly reshoring IT jobs
U.S. manufacturers are making big news by bringing back offshore outsourcing jobs, but CIOs are quietly reshoring IT jobs as well.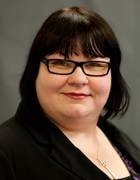 By
In this tough economy, it's hard to argue the case for an FTE that costs $50K plus benefits versus an FTE that costs $6K with no overhead. That's the argument for offshoring in a nutshell. However, many companies are finding that you definitely get what you pay for -- and in some cases, you don't even get what you pay for.
Welcome to the age of reshoring.
For instance, what do General Motors and the Michigan Ladder Company have in common? Aside from their geographic location, each company is withdrawing from its reliance on foreign outsourcers. General Motors' CIO Randy Mott is reversing GM's almost-total IT outsourcing strategy. Meanwhile, the oldest ladder manufacturer in the U.S., the Michigan Ladder Company, is planning to increase its workforce by 50% in order to fulfill its own production needs in lieu of using foreign suppliers.
Earlier this year, President Obama announced a plan to remove outsourcing benefits in effort to stimulate the U.S. economy. Consequently, larger and smaller businesses are reshoring their production and IT workers. For instance, Peerless Industries is actively reversing the offshoring of its manufacturing facility, citing rising costs of Chinese labor and freight taxes, as well as problems with quality and speed of deliverables. Ford Motors is similarly shifting its production to maximize product lifecycles with U.S. labor.
Why are companies less eager to talk about their reshoring efforts when it comes to IT jobs?
I spent 14 years working for a global enterprise that was actively outsourcing most of its IT and production facility to a large contractor firm in India. It's a messy and expensive process -- it started in 2004 and is still ongoing. The executive driving that charge had done the same pruning at two very large Fortune 100 companies, and even as he was engaged in an offshoring hat trick, his previous two employers were quietly bringing their IT jobs back to U.S. soil.
Similarly, I know of a large mass merchandiser currently undergoing an exhaustive reshoring effort with its IT workers -- only a few years after sending total IT operations to India. The entire thing is very hush-hush, and I've been unable to get anyone to speak to me on record about the onshoring initiative. It's almost like the company went through a messy divorce and now they decided to get back together, but are ashamed that they put everyone through the misery of separation.
Let's face it: The idea of bringing blue collar jobs back to the U.S. soil is good press. It's a Bruce Springsteen song and makes everyone feel proud for the plight of the working class. So why are companies less eager to talk about their reshoring efforts when it comes to IT jobs? When the reshoring involves white collar jobs, somehow companies are more reluctant to talk about its failure offshoring IT jobs.
Are you reshoring your IT jobs? Or is outsourcing the right solution for you? Does the practice of offshoring IT jobs still make sense given the changing economic landscape? Sound out in the comments or shoot me a quick email. I answer each and every one and I'm eager to hear your thoughts, both on and off the record.
Let us know what you think about the story; email Wendy Schuchart, Site Editor. For midmarket IT news and updates throughout the week, follow us on Twitter @ciomidmarket.
Dig Deeper on Information technology outsourcing