Share this item with your network: BACKGROUND IMAGE: iSTOCK/GETTY IMAGES
How Mobile IT is Revamping Network Strategies

iSTOCK/GETTY IMAGES
News
Stay informed about the latest enterprise technology news and product updates.
A CIO blueprint for cloud migration
Read how University of Nebraska CIO Walter Weir pulled off a massive email cloud migration with relative ease.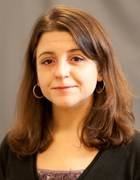 By
Better, faster, cheaper -- three words that could make any CIO cringe.
Charged with applying these words to a new email system, however, University of Nebraska CIO Walter Weir accepted the challenge and upped the ante. Within a year's time, his IT team moved 13,000 staff and faculty members from an on-premises legacy Lotus Notes system to a cloud-based solution. The cloud migration cut the cost to IT of providing and supporting email nearly in half, and will save the university an additional $2 million over the next five years. The bonus? In the six months since those 13,000 people started on the new system, Weir has fielded exactly four complaints.
"The calls I've gotten have been relatively minor -- 'I used to be able to see this and this on the same screen, now I can't.' I tell them how to do it and they're OK," Weir said.
How did he pull off adopting a new technology with hardly a hitch? There was no magic to it, Weir is quick to point out. Old-fashioned planning and project management, along with a deep knowledge of his team's technical capabilities, made it possible.
For Weir, the cloud migration of the university's email system was as much -- if not more -- about the people involved as it was about the technology product being deployed. After reviewing bids from Google, Microsoft, Dell and IBM, Weir determined that Microsoft Office 365's Software-as-a-Service cloud solution best met the university's needs in terms of cost and security. To avoid consulting costs, the work would be done by Weir's own staff.
RFP stipulations
for U. of Nebraska
cloud-based email solution
When the University of Nebraska decided to move four of its campuses to the Microsoft Office 365 cloud-based solution for email, it was the school's first major cloud solution implementation. But CIO Walter Weir and his IT team were no novices when it came to stipulating what a bid-winning vendor would have to provide. Here's a sampling of their must-do list:
Information must be stored in the United States only.
Solution must be compliant with the Security Assertion Markup Language.
Vendor must demonstrate how solution will integrate with the current Lightweight Directory Access Protocol and Active Directory.
Solution must ensure non-university personnel cannot access information in the system; if any such activity occurs, it must be able to be tracked forensically.
Specific information on the security and access controls within the vendor's data center must be provided.
Data must be segregated, or assurances must be made regarding a multi-tenant solution.
Solution must allow for single sign-on.
Support must be provided for multiple domains.
Vendor must be prepared to respond to electronic-discovery requests and litigation holds.
Solution must be able to disable accounts without deleting them.
Data must be encrypted in transmission, at rest and in the cloud.
Any changes in the vendor's environment must be reported immediately.
System authentication logs must be maintained.
"I thought, we're pretty smart, we've got some pretty talented people, we know about Active Directory and federation, all those back-end kinds of concerns," Weir said. "We put a project team together, we had a charter, a project manager, we had various entities across the structure working on creating the back-end environment to support it, and it worked very well for us."
Assessing IT skills for cloud migration
Weir was not talking through his hat about the capabilities of his team of 40 IT pros. Thanks to an ongoing homework assignment he's given himself, he knew exactly what team members could handle. For several years he has conducted "skills inventories" of his technical staff to assess each individual's level of knowledge and to know where the group stands as a whole.
"I look at all the things that could happen within an IT shop involving programming languages, developmental tools, databases -- I have a whole list of things that anyone in the IT business could possibly know about," Weir said. His employees score themselves 0 to 5 on each item -- "0" meaning they know nothing about it, "5" meaning they could teach it. Supervisors then review those lists to see whether they're in agreement. As a result, Weir has a running inventory of the skills his workers possess so that when projects come in, he knows whether the work can be done in-house.
Redeploying IT staff in the wake of a cloud solution
A major part of Weir's charge in the email cloud migration was to cut costs, but he was clear from the outset of the project that this wouldn't happen by cutting jobs.
"We saw the savings that would accrue by virtue of not having the hardware here and having a different cost model structure for licensing of the environment, so we repurposed our staff," Weir said. "It was an opportunity to say, 'Where do we need staff?'"
The primary answer to that question was "In security," so staffers formerly focused on email management were retrained accordingly. Even with the new cloud environment, mail experts were still needed for certain provisioning and administrative activities, but they too were retrained to take on other primary tasks, with email on the back burner.
"We have more work than we have people. I look at our task lists and wonder how we're ever going to get it all done. … [T]his was an opportunity to repurpose people so we wouldn't have to hire new people," Weir said. "Not everybody looks at it that way, but that's how we looked at it."
Getting faculty and staff on board
With his technical team set, Weir didn't forget the other 13,000 people invested in the project. The change could be a big adjustment for faculty and staff accustomed to the Lotus Notes email, scheduling and other tools upon which many had relied for the past 15 years. Weir was determined that everyone have an opportunity to be educated about and get comfortable with the change.
Weir set up communication teams on each of the school's four campuses and scheduled informational sessions about why the change was being made. User training sessions showed side-by-side differences in the systems and how to carry out tasks in Microsoft 365. "Any sort of change is culturally challenging, but we were very public about what we were doing." Weir said, "There was a lot of communication."
Weir's team also reached out to users for the vital task of "application rationalization," the process of finding out whether an application is still needed by asking why it was built, what it costs to maintain, what platform it's on and what value it holds. Over the years, hundreds of applications were developed within the Lotus Notes development suite, and before the switchover to Microsoft, Weir needed to know whether they would be missed.
Any sort of change is culturally challenging, but we were very public about what we were doing. There was a lot of communication.

Walter Weir,
CIO, University of Nebraska
"If you can't justify it, it's a candidate for elimination," Weir said. Through the application rationalization process, his team was able to eliminate 90% of the Lotus-developed apps. Just a handful of workflow-related apps remained, and they are being remade to fit into the new structure.
Embracing cloud solutions as the future norm
As for Weir's next foray into cloud? Despite a successful first major outing in the cloud, he is proceeding with caution. Email, being a commodity type of service, seemed like a good place to start testing the waters. He's got his eye on cloud-based storage and is intrigued by the possibilities of ERP in the cloud.
"We're starting to see things like Workday, where HR and finance are being pushed out to cloud environments," Weir said. "Whether it's private, public or hybrid clouds, I think you're going to see more of the cloud, as people struggle to figure out how to provide more services at less cost."
For CIOs who haven't taken the first steps toward cloud, Weir pointed to factors that played a part in his success, starting with talking to professional colleagues who have been there and done that. For Weir, this meant striking up conversations with IT leaders at the University of Arizona and Louisiana State University. "Somewhere out there is an early adopter; find them, reach out, talk to them," he said. "Ask what they're doing and why, what kind of numbers they're looking at."
While Weir bypassed outside experts for his email cloud solution deployment, such experts have their place. His team got good advice from consultancy Gartner Inc. "We invited them to come talk about what they thought about email in the cloud in terms of strategy -- was it all hype or were there hard savings? What's real? What's not real?"
Additionally, he said, it's important for CIOs to have a conversation with their staff about their willingness and ability to adapt to a new way of doing business because it's vital they be on board. Leaving unanswered questions can incite fear. "You want to be up-front and tell them we're doing this for the following reasons, and this is how it's going to play out."
Most important, though it's often overlooked, CIOs should be sure to have a similar conversation with the business side, Weir said. A project that makes perfect sense from an IT perspective requires an equally compelling business case. "Talk to the senior administrators you're supporting, and make sure all those players are onboard with what you're doing. It's one thing to have great ideas as an IT person, it's another thing selling it to the organization."
Let us know what you think about the story; email Karen Goulart, Features Writer.