Share this item with your network: BACKGROUND IMAGE: iSTOCK/GETTY IMAGES
How Mobile IT is Revamping Network Strategies

iSTOCK/GETTY IMAGES
News
Stay informed about the latest enterprise technology news and product updates.
Building an enterprise social network for the 'extended' brain trust
A chief information architect is handed a challenge: build an enterprise social network for the best brains in the world.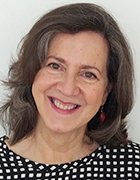 By
When Donna Cuomo, chief information architect at MITRE Corp., took charge of architecting an enterprise social network in 2009, two cultural movements were afoot. The first was internal. MITRE's CEO had challenged the organization to extend its expertise by engaging with the best brains in the world. The Bedford, Mass., nonprofit, with a second headquarters in McClean, Va., and experts around the globe, operates federally funded research and development centers (FFRDCs) that help government agencies develop sophisticated technology to address thorny issues. That's thorny, as developing systems to thwart terrorists, communicate in remote terrain and root out tax fraud. The organization already had a sophisticated intranet, SharePoint sites aplenty and lots of listservs for keeping in touch internally.
"We are smart, but we are 7,500 people. The charge was to use IT to do more multi-organizational and strategic relationships," Cuomo said, addressing IT executives at a recent gathering of the Boston Society for Information Management (SIM).
A study MITRE undertook with nearby Babson College reinforced the point. The research showed that what added the most value to employee interactions on social networks was not the size of the networks or frequency of use, but the uniqueness of people in their networks. "You may be talking to each other all day long, but if I am talking to you and you and you, and you three are not connected to each other, I am getting more innovative value out of the tool," she explained.
And the second change? Facebook, YouTube and Twitter were becoming household tools.
"I thought if I can know every detail of my niece's life, who lives in upstate New York, pretty effortlessly, why can't I get that same situational awareness of what people in one of our project teams are doing?" Cuomo said, "It wasn't nearly as easy." MITRE's listservs gave users an email address, but not the ability to leave messages on a contact's wall. SharePoint teams couldn't see what their other connections were up to. Building an enterprise social network for the "extended enterprise" that included people outside MITRE added to the challenge.
We are smart, but we are 7,500 people. The charge was to use IT to do more multi-organizational and strategic relationships.

Donna Cuomo,
chief information architect, MITRE Corp.
An open source social networking engine
At the time, most enterprises were deploying social networking tools inside the firewall for internal use only, and most of the products were consumer grade, Cuomo said. Her team landed on social software from Elgg, an open source platform used by universities, and decided that a single enterprise social network -- dubbed Handshake -- would not only serve internal employees, but would extend to external partners as well. That meant dealing with security and intellectual property, among other issues.
"But we needed to address those anyway, because this was the way of the future. We can't stay locked in our walled gardens," she said.
The Elgg software provides the ability to put access controls on every field on the Facebook-like Handshake page, allowing users to determine which information (a phone number, for example) they want to share with whom. Handshake comes with lots of functionality, from discussion posts, wiki pages, photo albums and rudimentary file sharing to the activity "river" that allows users to track the goings on of their groups and connections. "We built this group metrics box to show what level of activity your group had," Cuomo said, as a nudge to spur participation.
Because the enterprise social network is open source software, hundreds of public domain gadgets can be added, Cuomo said. "It was very extensible." In turn, her team has published its customizations back to the open source community, "So anyone can leverage our effort." Among the MITRE customizations: color-coded lock symbols showing the access controls for every piece of information in the Handshake system. "Even within a single group, you can have information that is available to our external partners and some that is MITRE-only," she said. Her team also tweaked the email alerting mechanism so users can respond without having to go off the Handshake website. Handshake is integrated with the MITRE intranet, which is built on the Apache Rave Web engine. "We built a gadget in the middle, so you can see what people in your groups are doing," Cuomo said. "It's like your personal newspaper … when you walk in in the morning. This really gives people the situational awareness they were missing." When a person joins a Handshake group, their followers tend to also join. "I call it the baby duckling effect," she said.
Measuring business value
The team conducted dozens of one-on-one interviews to gain insight into how the platform was being used. It used those findings to widely survey Handshake users and funneled the data into a variety of visualization tools (including the free interactive InfoVis Toolkit). The interviews revealed, for example, that Handshake was changing business processes, from how disaster recovery support was provided for MITRE Colorado employees during the summer fires to the way individuals participated in the application development lifecycles.
With Handshake, hundreds of people now weigh in on the app development process early on, developers reported, and users can share their feedback with each other, something not possible through a listserv. Handshake has allowed one of MITRE's military clients to publish apps to military personnel in the field and respond to requests in less than 24 hours with potentially life-saving iterations. MITRE public briefings that normally would be confined to the employee and partner networks have gone "viral," Cuomo said.
Still, quantifying business value of the social network (productivity, innovation) remains a challenge, Cuomo told the audience, in part because many of the groups are closed and value is tied to the nature of the group. Groups that add members over time indicate success, but the dissolution of a group formed for a finite event doesn't indicate failure. "It's hard to interpret the metrics without knowing what kind of group it is," she said.
For now, the numbers at least signal the platform is popular: 6,000 MITRE employees belong to the system, "so we are almost at saturation for internal users," Cuomo noted. The enterprise social network is 2,400 external participants strong "and continues to grow." Almost 1,000 groups have been formed and 7,800 files created -- this in an organization with an extensive SharePoint universe. "Something was attracting them."
The big challenge now, Cuomo said, is building a secure, fully functional enterprise social network platform for that external brain trust MITRE wants to tap. Sponsors and other people outside the firewall now are invited individually through a secure invitation from a MITRE employee. "That will not scale," she said, so work is underway on cracking a "trusted identity" model. And outsiders can tap into some of the Handshake functionality, but not all the functions that might be useful to them. Architecting and measuring the value of an enterprise social network for the extended enterprise won't happen overnight -- "that's in the 10-year plan."
Let us know what you think about the story; email Linda Tucci, News Director.
Dig Deeper on Enterprise collaboration strategy