Share this item with your network: BACKGROUND IMAGE: iSTOCK/GETTY IMAGES
Let's get down to business with social collaboration tools

iSTOCK/GETTY IMAGES
News
Stay informed about the latest enterprise technology news and product updates.
Gamification key to launching new FedEx social collaboration platform
FedEx is banking on gamification to motivate its 300,000 employees to share knowledge on its new social collaboration platform.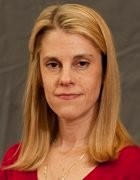 By
Toward the end of 2008, Bryan Barringer found himself looking for work, along with more than 7% of the nation's working population. Today he is leading the launch of a new enterprise social collaboration platform for FedEx Corp.'s 300,000 employees in 220 countries.
How did Barringer get from competing against millions of other unemployed professionals to being hired as manager for enterprise collaboration implementation at FedEx Services? He combined four things he understood well: behavioral studies, software development, video games and social networking.
A longtime gamer (Xbox was just a gleam in Microsoft's eye and Atari reigned when he began playing), Barringer knew that video games gave him a sense of achievement, encouraged competitiveness and created a network of gamers who were sharing knowledge. Why not apply the psychology of gamification -- the application of game theory techniques to non-game activities -- to the corporate world? Enterprises could unlock the knowledge of individual employees by creating a social network that motivated them to share rather than keep knowledge close to the chest.
Barringer also had experienced firsthand the value of social networking. Six months after having been laid off, he had landed his first consulting job (designing and deploying customer-facing Web apps) by learning and mastering the power of social collaboration on LinkedIn, Facebook and Twitter. The hiring company contacted him through LinkedIn.
But it was his next consulting gig -- a major social collaboration project for a software company -- that put his gamification and social collaboration theories to the test, and set the foundation for what would and would not work in applying the psychology of gamification to a corporate setting.
Gamification is serious business
"Gamification is as much about psychology and mental models as anything else. It is about encouraging users to engage in desired behaviors," Barringer explains. In the gamification projects he's worked on, the desired behavior often requires a fundamental shift in outlook: from equating knowledge-hoarding and power to believing that knowledge sharing is power.
The do's and don'ts of gamification
Don't use gamification as a stick. Making users achieve certain goals to unlock a feature or function of the platform you are promoting can discourage people from trying out the program at all.
Do involve the legal and human resources departments early on and often. Managing risk is key to the program's success. They will help develop guidelines for the use of the system and governance. Other departments, such as corporate communications, brand, IT and operations, can provide valuable contributions as well.
Don't attempt to get a picture of your company's mental model by sending out a 50-question survey. Start with fewer than 10 questions and have those focused on a small group of job roles. Follow up with in-depth interviews to get a more complete picture.
Do know your corporate culture going in. What is the average age of your employee base and how many generations are included? Are employees typically receptive to change? How do they get their job done and what information and tools can you provide them with to get their job done more easily?
-- C.T.
The problem of how to get people to share knowledge actively came to light at Barringer's first consulting job, a software company that hired him to foster a social collaboration service between its employees and potential customers in a new market area. The company had the idea that connecting with potential clients in this market through an online social collaboration platform would help it correctly design its products and services to their specific needs.
By the time that first social collaboration project was completed, Barringer was armed with an arsenal of lessons learned:
Topping the list? Know thy audience. When introducing any new product or service, it's critical to establish what the "mental model" of the audience is before you can understand how to change it. In the case of FedEx (as is the case with many companies in business for 40-plus years), the challenge is to change a mental or cultural model that rewarded people for having knowledge to one that also rewarded people for sharing knowledge. (See sidebar for a list of gamification do's and don'ts.)
To discover what FedEx's mental model was and how it might be changed, Barringer's social collaboration team conducted employee surveys within specific job roles. The team includes nine full-time IT employees who built the 73,000 lines of code behind the platform and who report to him. A business employee group that he co-leads with corporate communications has more than 50 members from all divisions and regions. Given that the overarching project was aimed at getting employees to use the new social collaboration platform, the survey questions ranged from "How do you get your job done, and how would you like to get your job done?" to "How do you find information to get your job done, and would you contribute to and create information?"
"The questions led us down a certain path to find out what their willingness is to share information," Barringer said. "Then this information has to be analyzed by someone -- I'm not saying specifically a psychology expert, but someone who can perceive the underlying message and implicit behaviors in those answers to establish the mental model."
Gamification as a gateway to shared knowledge, one iteration at a time
The aim of this new social collaboration platform -- which Barringer describes as a homegrown system combining "the best features" of such existing social networking sites as Facebook, Twitter, Google and LinkedIn -- is to make the most of 40 years' worth of knowledge at FedEx and to set the company up to gather and share information in a more centrally collaborative way over the next 40 years. "The goal is to take a very large company that has locations in over 200 countries and ideas spread out across a global intranet and turn it into a much smaller community with current and useful information," he said.
Barringer is convinced that if the new platform is meant to unlock knowledge-sharing, gamification is the key. Without engagement, companies will not get employee adoption, no matter how many cool features they build into a new collaboration platform, he said.
Gamification is as much about psychology and mental models as anything else.

Bryan Barringermanager for enterprise collaboration implementation, FedEx Services
From his experience in Agile software development throughout his career, Barringer also was pretty sure that dumping a full-blown gamification program on employees would backfire. (He knows of one company that launched its gamification program with more than 300 badges, or rewards for employees when they achieve specific goals, and had less than stellar results.) He advises companies to start off small and plan for the long haul. He launched the FedEx program at the end of July with just eight badges and a user group of 1,500.
"You run the risk of saturating your badge program, when the idea here is to introduce some competitive spirit, not to reward people for everything, including tying their shoes," Barringer said. Akin to the Agile software development process, his team is releasing badges and features in iterations. The iterations are backed by a lot of usability testing and surveys for eliciting constant user input, similar to Agile feedback loops.
To launch the new social collaboration platform at FedEx using the reward system behind gamification, the company, for example, gave out badges of honor when an employee wrote a blog post or created a team site. The aim is to progressively reward employees as they share their expertise in a social setting -- in FedEx's case, on the new collaboration hub designed to replace the company's sprawling and dated intranet.
As for the long haul? Any gamification program should become more complex over time, Barringer says, with bigger and better prizes that recognize employees for continuous education and knowledge sharing, among other accomplishments. But as many incentive programs have discovered the hard way, it's important to exercise patience and not to goad people to adopt the desired behavior all at once -- because it won't happen. "They can become bloated and not seek or share any more information," he said. "If you give people a little information and functionality, they want more and will continue that cycle.
Dig Deeper on Enterprise collaboration strategy