Share this item with your network: BACKGROUND IMAGE: iSTOCK/GETTY IMAGES
Let's get down to business with social collaboration tools

iSTOCK/GETTY IMAGES
News
Stay informed about the latest enterprise technology news and product updates.
How green is cloud computing? It's time for CIOs to ask
For CIOs moving to cloud services to save money, or shorten time to market, another question should be top of mind. How green is cloud computing?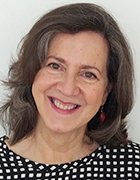 By
Just how green is cloud computing? Is cloud computing more or less energy-consuming compared with the typical local data center a company owns and operates for its own use? How about compared with a co-location facility, sited for maximum energy efficiency? Or in contrast to a managed hosting data center, where the average power usage effectiveness, or PUE, is an ideal 1.0? What's the green differential in buying services from a bevy of cloud computing providers versus consolidating the enterprise's servers and applications in a private cloud maintained behind the corporate firewall?
Most CIOs can't answer these questions because the energy efficiency of cloud is not their problem but the cloud owner's problem. That kind of punting may be a lost opportunity for CIOs wishing to make the case that cloud computing is in the plus column for green.
Until now, CIOs have turned to cloud computing providers to save time to market, to avoid costly upfront capital investments in infrastructure, for cloud computing's flexibility and to drive efficiencies through automation. Their chief concerns about cloud computing providers are security, service reliability, vendor lock-in and lack of a clear business case. Financial firms, in particular, feel restricted from using public clouds by data security legislation. Technology and pharma companies worry about maintaining control of their intellectual property. Telco firms have been early adopters of private clouds to demonstrate confidence in their own cloud services to potential customers. The green aspect is not on the table.
These are the findings of a study commissioned by the Carbon Disclosure Project, CDP, a nonprofit agency that helps corporations track carbon emissions. Conducted by independent analyst firm Verdantix, the report used detailed case study evidence from 11 global firms to assess the financial benefits and potential carbon reductions for a firm opting for a particular cloud computing service.
The move to cloud computing: Cutting out 5.7 million cars, $12.3 billion in costs
So back to just how green is cloud computing. The results show that by 2020, by spending 69% of their infrastructure, platform and software budgets on cloud services, U.S. companies with revenue of $1 billion or more would reap energy savings of $12.3 billion and carbon reductions equivalent to 200 million barrels of oil -- enough to power 5.7 million cars for one year. Moving an HR application to the public cloud could save one of these companies $12 million over five years and cut CO2 emissions by 30,000 metric tons, the equivalent of getting 5900 cars off the road for a year. A private cloud could save them $5 million over five years and cut emissions by 25,000 metric tons, the equivalent of 4900 fewer cars on the road for a year. Wow!
Most CIOs can't answer these questions because the energy efficiency of cloud is not their problem but the cloud owner's problem. That kind of punting may be a lost opportunity for CIOs.
But how much does the greenness of cloud computing matter to the companies that avail themselves of it? Citigroup's response was typical. "Carbon reduction is one driver, but not the primary driver," Paul Stemmler, managing director of engineering and integration at Citigroup, told CDP.
Less easy to quantify are the environmental benefits of cloud computing compared with owning and operating one's own data center On the face of it, the massive data centers operated by the world's largest cloud computing providers possess big advantages in power usage and cost savings over in-house IT. "Cloud can be greener, if a variety of conditions are met," said analyst John Stanley, who covers datacenter technologies and eco-efficient IT at 451 Research. Two conditions are:
The data centers themselves can be designed to take advantage of the latest breakthroughs in efficient power and cooling.
The IT equipment within the data center can be more energy efficient, using 60% and 70% of the servers' brain power as opposed to the 5% to 10% utilization rates still found in many corporate data centers, virtualization notwithstanding. "Utilization rates are still nowhere near where they should be. We've graduated from horrendous to awful," Stanley said.
Of course, an enterprise data center can do the same, but for most industries -- banking being an exception -- data centers are not a core business. Cloud computing providers, as the CDP report points out, are not only motivated to provide that hour of CPU, the month of storage, a customer transaction, your email, at the lowest cost (and highest margin) possible. They can also tap into cloud computing energy efficiencies that are out of reach for even the most state-of-art enterprise data centers, Stanley said, noting that:
The diversity of customer workloads can help cloud providers realize higher utilization rates than companies running their own workload in an internal data center, virtualized or not.
Cloud computing providers can locate their centers to take advantage of free cooling and green power sources, and the big players are big enough to contract with clean power sources -- a wind farm, for example.
"Nothing magical about a green data center"
Cloud providers, in short, are well positioned to take advantage of various economies of scale. "But they have to choose these levers," Stanley said. A cloud provider worried about being able to meet user demand might feel compelled to have lots of idle capacity on hand, resulting in low utilization rates. Or may decide to locate in coal country. (See "How dirty is your data?") "There's nothing magical about a cloud data center that instantly makes everything green."
Stanley's advice for CIOs interested in the green benefits of using cloud computing or whether the service provides any benefit over using one's own data center? "Ask the cloud provider to prove it," he said.
Whether CIOs should lead the charge on energy efficiency and sustainability at their companies is anything but settled. We learned that from our recent series on what's new in green technology. Those in favor argue that the CIOs' familiarity with cloud computing and with big data put them in a unique position to set the green policy for their companies. Sensors allow the physical world to be plumbed through software. Cloud-based tools for measuring and analyzing energy consumption allow companies to track, modulate and predict their energy consumption as never before. If not the CIO, then who?
Others we consulted (IT professionals included), however, said CIOs are actually ill-positioned to spearhead energy efficiency and sustainability across the enterprise. Reducing the corporate carbon footprint encompasses practices outside the data center and behaviors other than those that technology tools can measure. We learned that at companies where reducing the carbon footprint actually matters, the impetus almost always comes from the top -- the board of directors and CEO. And now that climate change has become part of the nation's culture wars, a corporate commitment to going green is tantamount to a political statement. Moreover, any corporate-wide policy to reduce greenhouse gases is likely to be accompanied by a feel-good marketing campaign. How is this the purview of the CIO?
Of course, using cloud services that reduce carbon emissions for IT per se and telecommunication services is the CIO's domain. Given that July was the hottest month in the history of the United States, CIOs may want to float green clouds just to help us keep cool.
Let us know what you think about the story; email Linda Tucci, News Director.
Dig Deeper on Cloud computing for business