Share this item with your network: BACKGROUND IMAGE: iSTOCK/GETTY IMAGES
Let's get down to business with social collaboration tools

iSTOCK/GETTY IMAGES
News
Stay informed about the latest enterprise technology news and product updates.
Will analytic cloud tools make CIOs into energy efficiency czars?
With the emergence of analytic cloud tools, will CIOs' talent for data position them to lead on energy efficiency?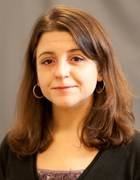 By
Should CIOs be the drivers of energy efficiency for the business? There are some who believe it's getting easier to answer yes. With the emergence of cloud tools aimed at collecting and analyzing energy information, CIOs' familiarity with working with data could uniquely position them to take the lead on energy efficiency.
[IT] was at the table right from the beginning [on energy efficiency and sustainability].

Ravi Ravishanker,
CIO, Wellesley College
That, at least, was the underlying message from energy industry innovators and local IT leaders at a recent Mass Technology Leadership Council Inc. (MassTLC) seminar exploring the potential of cloud tools to meet the challenges of energy efficiency analysis.
This call to arms is not exactly new. In 2008 the National Association of State Chief Information Officers, or NASCIO, made waves when it declared that CIOs need to be leaders in efficiency. As MassTLC panel member Ravi Ravishanker pointed out, CIOs have been deep into energy efficiency for years in order to develop more sustainable IT practices.
"Sustainability in higher education began in earnest eight or 10 years ago," said Ravishanker, CIO at Wellesley College in Massachusetts. For example, IT "was at the table right from the beginning" at Wesleyan University, where he started out, along with campus leaders interested in sustainability. "They were really interested in knowing some of the things we could do to help," he said.
The difference now, according to proponents of the CIO role as energy czar, is that there are cloud tools that provide a deep analysis of energy consumption in buildings and business processes.
Dealing with such energy data is part of the evolution of the CIO role, cloud computing expert and former CIO Gabe Cole told IT leaders at the MassTLC gathering.
"The CIO role focuses on how to use information, how to drive that information, and how it relates to the business," said Cole, senior vice president for transformation services at Telwares Communications LLC, an IT consultancy based in Pleasanton, Calif. Sustainability and energy efficiency are arenas where the CIO's expertise with data and comfort with cloud tools can be put to use.
New energy cloud tools a natural CIO role
This interpretation of the CIO role is not lost on enterprising vendors. Both young and established companies at the MassTLC seminar clearly are betting that IT leaders will be enticed to use the new cloud tools designed to aggregate and analyze energy use information.
Among these vendors at the conference was startup OutSmart Power Systems LLC in Natick, Mass., which makes proprietary sensors and software applications that monitor and manage energy use. Very few companies have a point person responsible for energy efficiency and sustainability, CEO Kevin Johnson said. Energy still is viewed as a world unto itself, with minimal recognition of its relationship to facilities and equipment. He expects that to change with new cloud-based tools like those his company makes, which gather and analyze energy data.
"We're going to realize ultimately that energy is a part of a bigger picture that has to do with [data] from facilities, operations and equipment, and ultimately, all those things will end up reporting to the CIO," Johnson said.
Well-established Autodesk Inc., the multinational three-dimensional design software maker, is also using the cloud to help customers green up. Project Vasari, a design tool available for download from the cloud, lets users virtually test the environmental efficiency of an architectural design, said Lillian Smith, principal user experience designer at the San Rafael, Calif.-based company.
"Before we developed these cloud-enhanced tools, our customers were failing to conduct simulations because there were too many disparate data sources and translating information between different programs was too difficult," Smith said. "By leveraging cloud services we were able to take away many of these stumbling blocks and allow more customers to conduct more what-if scenarios earlier in the process."
CIO as energy educator and enabler
The CIO role in sustainability is not limited to cloud tools, Wellesley College's Ravishanker argued. It's incumbent on CIOs to champion and educate their companies about efficiency wherever and whenever possible, he said. There are other opportunities to be greener if you look for them -- from going paperless to talking with facilities managers about re-purposing heat generated by the data center.
Whether the CIO is the helper or leader on energy efficiency is up for debate. CIOs at most companies will find it tough going to spearhead energy efficiency for the business, said Forrester Research Inc. analyst Christopher Mines, who covers IT sustainability.
"The CIO is not in a very strong position organizationally, structurally, or from a skill-set perspective to really take on a so-called 'energy czar' role," said Mines, research director serving CIO professionals at the Cambridge, Mass.-based consultancy.
At companies where sustainability is a corporate initiative, such as Bentonville, Ark.-based Wal-Mart Stores Inc., Palo Alto, Calif.-based Hewlett-Packard Co. and U.K. retailer Tesco PLC, the impetus almost always comes from the top -- the board of directors and the CEO, Mines said. On the other hand, once the commitment is made, the IT organization has a significant role to play in enabling efficiency efforts, he agreed.
"In helping … gather the data, whether it's through infrastructure management software or other means of physically instrumenting the big sinks of energy consumption within an organization, there's a big role for IT in doing that," Mines said.
Let us know what you think about the story; email Karen Goulart, Features Writer.
Dig Deeper on Cloud computing for business