Share this item with your network: BACKGROUND IMAGE: iSTOCK/GETTY IMAGES
How CIOs can take control over data storage virtualization

iSTOCK/GETTY IMAGES
News
Stay informed about the latest enterprise technology news and product updates.
A storage strategy built with virtualization in mind
Virtualization calls for a shift in storage strategy. Here's a rundown of the pros and cons of three primary approaches for virtualized environments.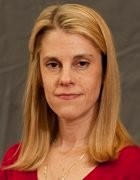 By
A quantum shift. That is how Ryan Makamson, senior systems engineer for the School of Electrical Engineering and Computer Science at Washington State University, described the impact of virtualization on his storage strategy.
Makamson began introducing virtualization technologies to the IT department nine years ago. Server-side virtualization came next for Washington State's various schools, but it wasn't until these schools were moved to a virtual desktop infrastructure (VDI) last year that he "ran into a wall of storage challenges," Makamson said.
Serving 6,000 to 8,000 students a year at these schools, plus 500 faculty members, the new VDI environment overwhelmed the existing storage infrastructure, in particular IOPS (input/output operations per second).
"I really understand now how much disk IOPS just 100 desktops could use," he said. "I never thought I could tank some of our big storage devices, but [VDI] did."
Makamson described the existing storage strategy as traditional: a combination of iSCSI and Network File System (NFS) storage devices from two well-established vendors. "We were trying to fit square pegs into round holes," he said. "That's not to say that old storage is bad; it's just not embracing the new technologies that are made available inside virtualization."
Using standard storage with VDI was not efficient anymore from both a time management and OPEX perspective, Makamson explained. "Finding a storage solution that embraced virtualization from its infancy helped address some OPEX concerns, given that these types of storage solutions maximize capacity across VMs right off the bat." Not to mention, he added, that upgrading the old storage environment to meet higher capacity needs "would have been fairly costly."
About nine months ago, Makamson swapped out the existing storage environment for "virtual machine (VM)-aware" flash-based storage appliances made by newcomer Tintri Inc. out of Mountain View, Calif.
Storage strategy: Three approaches to consider
For CIOs faced with finding storage solutions for virtualized environments, there are three primary storage approaches to consider, according to Marc Staimer, founder and senior analyst of Dragon Slayer Consulting in Beaverton, Ore. The approaches are: integrated storage, hypervisor-centric and storage-centric.
1. Integrated approach offers turnkey solution
The integrated approach will cost you, Staimer said, but it is a good fit for CIOs who are short-staffed or dealing with a staff that has had trouble managing, troubleshooting and integrating a virtual environment. This approach combines physical servers, virtual servers, storage networks and management in one package. The turnkey solution is pre-configured and tested for your environment by the vendor.
I never thought I could tank some of our big storage devices, but [VDI] did.

Ryan Makamson,
senior systems engineer, Washington State University
"The upside is that you'll spend much less time implementing, operating, managing and growing your storage environment," he said. So the pros are faster deployments, far fewer failures and a solution sized for your environment, removing much of the guesswork. Vendors in this category include The VCE VBlock joint venture of VMware, Cisco and EMC, NetApp Inc., HP, Dell, IBM and Nutanix Inc.
One obvious drawback of using a single vendor solution is vendor lock-in. "The cons are a lot less flexibility -- plus having to use a rip-and-replace strategy if you switch to another solution," Staimer said. On the positive side, it does eliminate vendor finger-pointing among hypervisor, storage, server and other vendors when a problem arises. Another drawback is cost. When all is said and done, you have a higher total cost of ownership (TCO) on both the CAPEX and OPEX fronts, compared with taking a hypervisor-centric or storage-centric approach.
2. Hypervisor-centric approach leverages VM admins
The server hypervisor-centric storage strategy is, as the name implies, storage management via the hypervisor. In this scenario, the hypervisor software has a layer that virtualizes the storage area network (SAN) or network-attached storage (NAS) that connects to the VM. "It can do snapshots, replication, disaster recovery and management, all in the hypervisor," Staimer said.
A big complaint this approach addresses is the speed with which VMs are deployed, because the hypervisor admins are directly in charge of provisioning storage for VMs. The TCO is lower compared to an integrated approach, since the storage systems themselves in this scenario cost less, he said.
Drawbacks include storage functionality being somewhat limited (e.g. the number of snapshots that can be created in comparison with a storage-centric solution) and storage resources that are not easily shared with other hypervisors or physical servers. A few vendors in this space include the major hypervisor vendors like VMware and Microsoft, EMC, NetApp and Tintri.
3. Storage-centric approach conforms to traditional IT job roles
The storage-centric approach continues to have a big following, including up until about a year ago Washington State's Makamson. With this approach, you are looking at the virtual world through the lens of the storage, Staimer said. "You are seeing the virtual machines and the hypervisors through the management of the storage system. The control is in the hands of the storage admins."
The pros of this approach are centralized control, resulting in less orphan storage. "There is a much higher storage utilization, because it's easier to share storage with a mix of physical and virtual machines or with different hypervisors," Staimer explained. The approach also creates a central view of data protection and disaster recovery, and it aligns with the traditional job roles still found in many data centers, minimizing the battles over who owns the storage; it also cuts down on storage sprawl. The primary problem with this approach is limited user self-service VM provisioning, which could result in bottlenecks, but vendors are improving that shortcoming, he said.
Storage strategy paths aside, experts say the key is not to be caught off-guard by how storage needs will change in a virtualized environment. As Makamson put it, "Never underestimate the need for good storage. Oftentimes people say, 'Oh it's just storage, why are we spending $100,000 for a storage device when I can buy a terabyte drive for $35 at Office Depot?' Well, they'll find out."
Dig Deeper on Enterprise systems management