Share this item with your network: BACKGROUND IMAGE: iSTOCK/GETTY IMAGES
How CIOs can take control over data storage virtualization

iSTOCK/GETTY IMAGES
News
Stay informed about the latest enterprise technology news and product updates.
Virtualization capacity management: The right tools rule
A strong capacity management plan for virtualized data centers comes down to the right mix of resource provisioning tools for both IT and employees.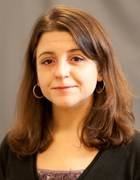 By
In the past five years, corporate data centers have morphed from crowded metropolises of machinery into the smaller-scale locales of the virtualized environment. These pared-down centers, however, do not make capacity management any easier. If anything, in fact, the resources required to power virtual machines (VMs) add new layers of complexity to capacity management, demanding a larger toolbox for IT and unfamiliar rules for users.
The needs of the business tend to be more fluctuating than they used to be, so being able to spin up capacity when you need it is critical.

Pete Graves,
CIO, Independent Bank Corp.
Just ask Curtis Gunderson, senior infrastructure engineer at Unum Group Inc., a worldwide provider of disability insurance based in Chattanooga, Tenn. The company, with 10,000 employees and $10.1 billion in revenue in 2011, is 80% virtualized.
Gunderson uses VKernel's vOPs Server Standard to measure performance and manage VM capacity three months out. Anticipating what people will ask for next isn't easy, however. "Our problem isn't with a tool, but with predicting the size of the workload that is entering our environment through our self-service portal," he said. "This workload is very unpredictable, both in number and frequency of the requests and in the size of the request."
In the past, Gunderson's team counted on a need for 40 VMs per month. Now, demand still averages out to 120 VMs per three months, but the fluctuation in that demand sometimes is extreme. Today, it's not unheard of for a user to demand seven servers at a pop -- and want them "now," he said, requiring larger VMs than provisioned in the past.
To get a better handle on capacity management, Gunderson's team is perfecting a self-service portal by introducing a menu of "infrastructure service classes," similar to the application service tiers familiar to Unum users. "The infrastructure service classes vary to match the application service classifications that we call Silver, Gold, Platinum and so on," he said. The infrastructure options include variations on RTO/RPO (recovery time objective/recovery point objective), service-level agreement (SLA) uptime and on-demand resource allocation.
"The next step for us is to measure not only capacity, but how much capacity per service class," Gunderson said. The aim is to figure out much capacity is left in "Platinum Production," for example, or "Silver Development," and buy just in time to meet those needs.
Capricious user demand is not the only tough-to-figure equation in an 80% virtual data center, Gunderson notes. It's also difficult to manage a VM's direct impact on power consumption effectively and to gauge accurately the effect of different processor types on server density and VM performance. His team has evaluated several tools that help convert resources consumed to a raw megahertz metric to provide a trend of raw infrastructure growth.
Assembling the capacity management toolbox
Gunderson's continuous efforts to stay ahead on virtual data-center capacity management should be expected, said Chris Wolf, analyst at Stamford, Conn.-based Gartner Inc. In a static environment of physical machines, one person and an Excel spreadsheet might have sufficed to manage server capacity, he said, but those days are over. The nature of virtualization -- the abstraction, the ease and variability of provisioning -- makes capacity management a new challenge for many companies. "When you take virtualization and you abstract all of the underlying hardware, it makes it much more difficult to really understand what your true capacity is when you start to factor in the technical and nontechnical metrics that influence where something can physically reside," he added.
The most common mistake Wolf sees is IT departments' belief that capacity management can be done without tools. And the second biggest mistake? Forgetting about such nontechnical metrics as licensing or security restrictions.
"Resources move between servers; and on top of all that, there's a lot of other dynamics at play. There might be security perimeters that say certain workloads cannot run on certain physical devices, or there might be software licensing agreement restrictions," Wolf said.
One IT pro with no illusions about the difficulty of capacity management is Pete Graves, CIO at Independent Bank Corp. in Ionia, Mich. Between servers and desktops (and more than 300 virtualized applications), the bank is 80% virtualized and is fast approaching its 2012 optimal goal of 90% virtualization.
"The challenge is that you have to have a lot of knowledge and experience about those virtualized servers, as well as the physical resources they require to stay powered maintained and cooled, and to make sure there are no bottlenecks within the architecture," Graves said. "You end up having to use a lot of tools in order to get a good grip on everything that's happening in the environment."
Graves' capacity management toolbox is large: It includes Microsoft System Center Suite and Citrix EdgeSight, as well as SolarWinds Inc.'s monitoring tools on the network side. But he's careful not to fall victim to Wolf's second biggest mistake. The tools are all on different platforms, providing different ways of looking at the same issue, he said. "The challenge is really around managing these different [management tool] platforms, monitoring these different virtualized systems and hardware and mashing up virtual resources with what you've got in terms of physical limitations," he added.
Still, for Graves the challenges of capacity management are far outweighed by the on-demand and dynamic benefits that come with a virtual data center. "The virtualized environment is playing a much bigger role for the enterprise today than it did five years ago," he said. Companies are realizing that they have to switch to a virtualized environment in order to recover from a disaster, balance capacity over a large group of servers and adjust quickly in a volatile economy, he notes. "The needs of the business tend to be more fluctuating than they used to be, so being able to spin up capacity when you need it is critical."
The task for the CIO is making sure the "spinning up" doesn't spin out of control.
Let us know what you think about the story; email Karen Goulart, Features Writer.
Dig Deeper on Enterprise systems management