News
Stay informed about the latest enterprise technology news and product updates.
Eco-friendly company uses BI to combat water depletion
Water depletion is a growing concern. One eco-friendly company made a sustainable investment in business intelligence for big water savings.
Any CIO eager to build an eco-friendly company usually is very focused on creating new ways to conserve electricity, be it through data center cooling or working with a facilities management system to optimize energy use throughout the day. If a business involves lush, verdant expanses of thirsty grass in the middle of the Arizona desert, however, water conservation is one of its business leaders' primary concerns. How does that involve the CIO? It doesn't -- until it does.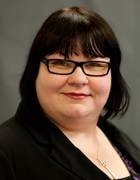 Wendy Schuchart
Part of the problem with that ever-plaguing issue of aligning IT with the business is the stereotype that IT exists in a vacuum. Smart CIOs know that isn't true, but it's up to them to prove it to the rest of the business. The trick is in showing business leaders that CIOs have a role to play in areas of the business where technology doesn't seem like it belongs. Like, for instance, using advanced business analytics tools to water the grass.
With 70% of the world's clean water being used to grow food, playing golf on a green course might seem counterintuitive to saving on water. At the Desert Mountain golf community in Scottsdale, Ariz., water depletion wasn't just an environmental concern. It also was costing them business.
"I am tasked every year with a zero-based budget of how to do more with less," said Bob Jones, Desert Mountain's chief operating officer. "Our highest vendor paid is the water bill. How could we push our vendors to control it better? How can we conserve water?"
To manage the efficiency of Desert Mountain's water use, Jones made a sustainable investment in simple, wireless sports turf sensors from UgMO Technologies. "Since 1998, all golf courses had to get off city water and use reclaimed water -- water from sewers and runoff, that kind of thing. But you're repurchasing that from the city. And that's a cost," he said. "We connected the sensors, which are just a probe that goes into the ground and says, 'I'm wet' or 'I'm dry' or 'I'm thirsty.'"
Anyone can say they're saving, and they really aren't. We're not overusing. We're just using what's required. It's opening our minds to different approaches.
Even with combining the wireless sensors with another vendor's smart irrigation-facilities management system, Jones still relied on manual intervention to read water depletion information from the system and manipulate the equipment. Because a golf community runs a bit like a small city, he utilized a municipal water-treatment program from Microcom Designs, then implemented IBM Intelligent Operations Center software to manage interoperability and data analytics.
In leveraging IT to align with business objectives, Jones reduced water use by 10 million gallons annually. Great for the environment, absolutely, but his efforts also made a huge impact on the bottom line, to the tune of $120,000 in water savings every year. "We're seeing a 10% reduction in what we're buying, and then we conserve electricity for water pumping," he said.
And with the facilities management system reducing the need for manual intervention, Jones saw opportunities for sustainable investment in other areas of the eco-friendly company as well. "We're also reducing labor. If you overwater [the grass], people drive their carts through it and rut it up. You've got more mud because of too much water; and someone has to go out and repair it, analyze it, mow it, touch it -- all these things come into play," Jones said. "We're coming to understand that there's a labor component that could be as much as 30% to 40%."
Maintaining a green lawn is hardly the purview of your average midmarket CIO, but saving money is always on the table. With water depletion a real concern for everyone, CIOs should consider a sustainable investment to conserve electricity and water as part of their efforts to align IT with the business.
With Jones reframing the typical eco-friendly company mind-set toward real business savings, the potential for CIO involvement is limitless. It all starts by asking simple questions like "How can we conserve water?"
"Anyone can say they're saving, and they really aren't." Jones said. "We're not overusing. We're just using what's required. We're on the verge of unlocking the potential savings, and there's stuff we're finding out every day that we hadn't really thought about. It's opening our minds to think through different approaches."
Let us know what you think about the story; email Wendy Schuchart, Site Editor. For midmarket IT news and updates throughout the week, follow us on Twitter @ciomidmarket.
Dig Deeper on Small-business infrastructure and operations