News
Stay informed about the latest enterprise technology news and product updates.
Microsoft vs. Apple: Under the Surface
The Microsoft vs. Apple saga continues with Surface, but enterprise domination is out of their hands.
There have always been a lot of theories floating around as to why Microsoft does what it does, the latest of which is the speculation surrounding its Surface tablet and the Yammer acquisition. Is the Yammer purchase Microsoft's "me first" bid for the enterprise social realm, as opposed to its many "me too's" in areas like the cloud (Azure) and virtualization (Hyper-V )? Will Microsoft leave Yammer alone? Or will it possibly complicate what many call a very easy-to-use collaboration platform when it makes Yammer part of Office? As one tweet put it, "Just what Yammer needs -- a ribbon."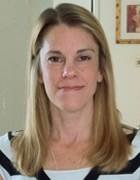 Christina Torode
As for Microsoft's hardware entrance with Surface, is coming up with a tablet computer a way to light a fire under its OEM partners for not helping it compete better against the iPad? Or is it just another salvo in the long-standing Microsoft vs. Apple war? I think the latter idea hits the nail on the head, but it's not so much that Microsoft wants Apple's tablet market share (of course it does). What it wants is a quality that Apple has perfected and packaged -- the coolness factor.
That wasn't always the case, however. Microsoft was once (and arguably still is) a company to watch and emulate: Let's not forget that a software and hardware ecosystem has been built around its operating system. And the enthusiasm surrounding a new OS launch used to be an event. It was easy to get caught up in the enthusiasm at TechEd and Microsoft Management Summit events. I remember folks in the audience yelling out "Yes!" as if they were responding to a preacher.
I watched as they high-fived each other after nitty-gritty sessions on things like Server Core. Reporters did everything they could to be the first to scoop new Windows OS features. I miss the enthusiasm I used to see coming from the top. If you haven't seen it, check out this 2000 video of Steve Ballmer pumping up developers during Microsoft's 25th anniversary. Then compare that video with this video of Ballmer introducing Surface 12 years later. It's a letdown in terms of stirring up excitement.
I use my iPhone for work and play, but I get my real work done on my Dell Latitude running Windows 7.
Now compare a video of Steve Jobs introducing the iPhone with Bill Gates' and Ballmer's video spoofing "Night at the Roxbury," and I think at least one thing becomes clear: Microsoft's attempts at being cool fall flat; Apple just is cool.
But in the Microsoft vs. Apple battle, Microsoft has a lot of qualities going for it that trump the coolness factor: Windows powers more than 1 billion PCs around the world. The productivity of home users, large corporations, school systems and government agencies depends on this OS, and CIOs are not about to disrupt workflows by ripping it out. Many CIOs are moving or have moved to Windows 7. When it comes to getting the job done, I'll take a workhorse over a show pony any day.
Don't get me wrong: I am not saying that the iPad is simply a show pony by any means. I work with people who grab their iPad -- and only their iPad -- when they travel, and swear by it as their work tool of choice. I want an iPad and I love my iPhone, and love is not a word that I use to convey my feelings for the tech I have to use in the corporate world. I use my iPhone for work and play -- music, FaceTime, GPS, photos; as a recorder, to check email, do research, submit expense reports -- but I get my real work done on my Dell Latitude running Windows 7.
The other quality Microsoft has is tenacity. Time and again, Microsoft was dinged for missing a trend, for being late to the game; and time and again, it's come from behind (Netscape being the most prevalent example of the sneak-attack approach perfected at Redmond). It also has the money to buy what it wants, should the "slow and steady wins the race" approach fail.
Yammer was a drop in the bucket -- what's $1.2 billion to a company that has $60 billion on hand? One also could argue that Microsoft has to take the slow and steady approach when it introduces a new strategy, given that what it does, or doesn't do, stands to disrupt the productivity flow at businesses of all sizes.
But getting back to Yammer: One Microsoft analyst I spoke with pointed out that the acquisition is not so much Microsoft's play to own social collaboration as it is a means to help IT departments stay ahead of shadow IT, given that the vendor saw Yammer being used by many of its customers while those customers' IT departments weren't even aware of it. Good or bad, Microsoft does try to simplify the use of its products for system admins by tying them all together.
The thing is, it's the consumers (not sys admins) taking their wants and desires to the workplace that is setting more of the enterprise IT agenda. Just look at BYOD, the buildout of new networks to handle mobile traffic, cloud brokers popping up to help CIOs wrangle dozens of Software-as-a-Service apps being used at their company, the grassroots SharePoint deployments that started years ago -- and now Yammer.
To quote Ballmer during his Surface keynote, "People want to work and want to play on the go, and Surface fulfills that dream." Of course, the same could be said for the iPad.
Let us know what you think about the story; email Christina Torode, News Director.
Dig Deeper on Enterprise mobile strategy