News
Stay informed about the latest enterprise technology news and product updates.
Corporate social networking is coming: Are you ready?
With Microsoft acquiring enterprise social networking startup Yammer, the value of social media is on the rise. CEOs want corporate social networking ASAP.
It broke on Twitter first: User Sarah Taylor tweeted that she had overheard Yammer employees discussing a Microsoft acquisition. Next, sources inside Yammer confirmed that the enterprise social-networking employees indeed were about to be "Microserfed." Now individuals close to the four-year-old startup are reporting that the $1 billion deal is expected to go down any minute now.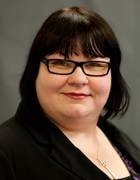 Wendy Schuchart
Corporate social networking efforts have been adopted fairly widely: More than 200,000 companies are using Yammer. Its competitors -- Jive, Moxie, Box and Salesforce.com's Chatter (just to name a few) -- complete the enterprise social-networking spectrum. These company-restricted services meld Facebook and Twitter with a traditional corporate intranet.
Nearly twice as many midmarket CEOs have made collaboration a top priority this year compared with last year, according to a new IBM global study of midmarket CEOs. These CEOs are recognizing the value of social media. They overwhelmingly cite connectedness and openness as the keys to unlock growth potential, calling for even more transparency and greater access to collaboration tools. Of the 226 midmarket CEOs interviewed, only 15% are already engaged in social media to interact with their customers, but half are realizing the value of social media and expect it to be a top channel for customer engagement in the next three to five years. "We expect call centers to be steadily overtaken by websites and social media in the long term," said Shaun Coffey, CEO at Industrial Research Ltd., a New Zealand-based research firm.
Incidentally, 75% of CEOs interviewed cited collaboration as being critical for employees' future successes, with communication, creativity and flexibility rounding out the top four critical employee traits.
That employee didn't even understand that she literally had a million-dollar idea.
Clearly, corporate social networking will be a big player in the fiscal quarters to come. Social technology is quickly replacing the corporate SharePoint intranet. Just as email and instant messaging have changed how users engage with one another, the value of social media is in its potential to drive corporate culture in a way that has never been seen before. Consider the breadth and scope of midmarket companies -- and the number of far-flung employees who need these tools to stay connected amid the traditional office culture that prevails at the mothership.
Sure, culture-building is great but it doesn't pay the bills, you might be saying. Actually, you might be surprised. Take the case of Lowe's Companies, which instituted enterprise social networking for its employees. One employee asked how she could get more inventory for a Teflon paint tray. Seems like an innocuous question, but someone asked how she was selling the trays faster than the internal inventory system at Lowe's could keep up. It turns out that she had set up a passive demo of that particular paint tray's easy-release properties. By simply setting one on the counter with dried paint easily peeled away, she had tripled the sales of that particular product at her store. Lowe's scaled her idea to the tune of more than a million dollars in additional revenue. I'd be willing to bet the Lowe's CIO got a nice bonus too. Think about the value of social media: That employee didn't even understand that she literally had a million-dollar idea -- she just wanted more paint trays.
If you haven't tapped into the value of social media, it's time. Start today. Recruit those early adopters who are already socially active -- look no further than your Millennials hunched over Facebook and Twitter during their lunch hours. Set up social business etiquette guidelines to help your employees understand that corporate social networking shouldn't be used to complain about their spouse or post inappropriate jokes. Be absolutely sure to include your compliance and governance officers as soon as you can. It's not a question of whether your CEO will be asking about enterprise social networking; it's a question of when.
Let us know what you think about the story; email Wendy Schuchart, Site Editor. For midmarket IT news and updates throughout the week, follow us on Twitter @ciomidmarket.
Dig Deeper on Small-business infrastructure and operations