News
Stay informed about the latest enterprise technology news and product updates.
In the rush to mobile IT, 'access is not a panacea'
The hype is deafening. Then comes a quiet recital of stats from the frontlines and it's clear: Mobile IT is born. CIOs' only choice is to nurture it.
I hear it a lot: Mobile IT was born in 2011. The post-PC world is upon us. Really? I'm still pounding out most of my work on a laptop or desktop computer, and so is everybody else I know. But then I hear an anecdote like this one from Scott Griffith, CEO of Zipcar Inc., the international car-sharing service whose corporate office is down the road from me.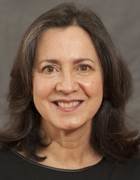 Linda Tucci
Two-and-a-half years ago, Zipcar surveyed its customers about their cell phone habits. Back then, about 50% of Zipsters (as the company's clientele is called) used smartphones, a mix of devices divided about evenly between iPhones and BlackBerrys. Today, 95% of Zipcar's 700,000-strong customers carry a smartphone; this time, the split is fifty-fifty iPhones and Android phones. Sixty percent of all Zipcar customer interactions now happen on a smartphone with a mobile application. Time magazine named Zipcar's iPhone app one of the top 50 mobile apps of 2011. The company released its first Android app last May. "It was an amazing shift," Griffith said. "But what that is telling us is that our customer doesn't want to interact on the desktop, or even use text messaging or touchtone phones anymore."
I heard the same amazement last week in the voice of mobile veteran Ojas Rege, an MIT-trained computer engineer and holder of a Stanford MBA degree. Formerly at Yahoo, Rege is vice president of strategy at MobileIron, the enterprise mobile device management provider that just raised another $40 million from backers. "The whole definition of the space changes every two months," he told me. In the last 15 months, MobileIron has added 2,000 customers, some of which have the largest iOS (Apple's mobile operating system) and Android deployments in the world. He said it's interesting to see how the user base has evolved. About half of MobileIron's customers are building and deploying internal mobile apps. Half also are supporting Android, though on a lower scale than they support iOS; and 70% have established bring-your-own-device (BYOD) programs. "These are huge transitions. Just 12 months ago, those numbers would have been half that or maybe less," he added.
Companies have gone from looking at mobile as an efficient way to communicate via wireless email to looking at it as a core computing infrastructure. "When the switch goes on, they realize this is a computing platform -- not just for games or email delivery but about mobilizing their business processes." Rege said. Normally this kind of transition in IT takes years, he added, but this one is happening so fast because it is user driven. "Something important happened in 2011. We call it the birth of mobile IT."
It was an amazing shift….Our customer doesn't want to interact on the desktop, or even using text messaging or touchtone phones anymore.
Yippee! Send out the birth announcements! We'd like to welcome mobile IT into our world. Of course, my colleagues and I have been writing about enterprise mobility (albeit on our desktops) at SearchCIO.com for a couple of years. We've chronicled some of the earliest CIO forays into BYOD, teased out the implications for CIOs of the consumerization of IT, and trumpeted the need for a mobility strategy. We've shined a light on the people who should be hired: people who are comfortable in a multi-operating system world, tight with users, on top of security and privacy issues. But I don't think we've ever called it mobile IT -- put this official name on how everything will change with how IT works and how business gets done. In my own search for CIOs tackling mobile IT, what I've found is a lot of concern about providing access, in particular, to the iPad. Behind the curve on the iPhone, CIOs were determined not to be caught unawares by the latest iteration of mobile IT. But I also sense that access will not be enough.
I came across an article in The New York Times, "Wasting time is new divide in digital era." It seems that the decade-plus push by government and private foundations to increase access to technology among young people from lower socioeconomic backgrounds has had unintended consequences. While it has narrowed the digital divide between well-off and less-well-off youth in terms of equipment (computers, cell phones, gadgets, electronic games), the well-meaning effort failed to take into account how the technology would be used. Kids whose parents are not "digitally educated," it was discovered, are using technology mainly for entertainment -- or for "wasting time," to quote the headline. "Access is not a panacea. Not only does it not solve problems, it mirrors and magnifies existing problems we've been ignoring," Danah Boyd, a senior researcher at Microsoft, told the Times reporter. In response, the Federal Communications Commission reportedly is weighing a $200 million proposal to create a "digital literacy corps" of hundreds, maybe thousands, of trainers who will be dispatched to schools and libraries to teach "productive uses of computers for parents, students and job seekers."
Eventually, learning the basics of using a smartphone will probably be an essential part of primary and secondary education. Just as the abacus, slide rule and pocket calculator disappeared, won't the once-central new tech -- the laptop computer and its large keyboard -- be put in the "outmoded" category? If so, then CIOs are going to have to make sure that their employees and their retail customers become mobile-literate. Schools will need to replace the three R's (reading, writing and arithmetic) with "ATT" (app-ing, texting and talking) Nobody does arithmetic anymore.
So, as CIOs push this technology forward, especially those CIOs who are building powerful apps for their internal and external customers, it will be necessary to get human beings to use them. Maybe it's a virtuous cycle -- more mobile devices, more mobile literacy and more demand for apps. The other possibility -- what happened with computers -- is that you will have this rarified group of people who really know how to take advantage of their smartphone functions and the other 99% who use it for Tetris and texting. Whether mobile IT is a panacea really depends on both the messenger and the recipient of the message. CIOs will need to add "educator" to their growing list of duties.
Let us know what you think about the story; email Linda Tucci, Senior News Writer.
Dig Deeper on Enterprise mobile strategy