Share this item with your network: BACKGROUND IMAGE: iSTOCK/GETTY IMAGES
Establishing an effective BYOD security policy

iSTOCK/GETTY IMAGES
News
Stay informed about the latest enterprise technology news and product updates.
Seize big data and analytics or fall behind, MIT panel says
Get cracking on big data and analytics or go home, says a panel of data experts at the recent MIT Sloan CIO Symposium.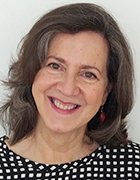 By
How much do big data and analytics matter? Companies will gain or lose market share based on their capacity to leverage big data, according to Michael Chui, San Francisco-based senior fellow at the McKinsey Global Institute, the research arm of New York-based McKinsey & Co. Inc. And as has long been observed, "Whoever has will be given more."
"We are going to see companies that start on this learning curve sooner accelerate their gains," said Chui, an author of last year's massive McKinsey report on the value of big data. Collecting and analyzing large data sets already is driving changes in health care, a field that the McKinsey study projected could reap as much $300 billion in value from the effective use of big data, including $200 billion in reduced spending.
Hospitals are aware of -- if not exactly on top of -- the impact big data and analytics can have in improving human health, said James Noga, CIO at Partners HealthCare System, a Boston-based health care nonprofit. "We know at Partners, even with our small data set, we could have detected the problems with Vioxx a year before it came to light if we had been doing the right analytics," he said.
Hospitals are still immature in their use of big data and analytics, Noga said, but that is changing. "Lots of data" now is being collected in emergency rooms that will be aggregated and mined for patterns, he said. There will be huge breakthroughs and public benefits going forward, as human genome sequencing becomes widely affordable, he predicts. "A lot of smart people are waiting for that big data to crunch it," he added.
'Exhaust data' spawning new insights
Chui and Noga were among a panel of data experts speaking about the benefits and challenges of big data and analytics at the recent MIT Sloan CIO Symposium in Cambridge, Mass. Moderated by Quentin Hardy, technology editor at The New York Times, the panel also included Shvetank Shah, executive director of The Corporate Executive Board Co. (CEB), a Washington, D.C-based consulting firm; and Tom Davenport, President's Distinguished Professor of Management and Information Technology at Babson College in Wellesley, Mass.
I see myself as having to understand analytics but not necessarily have the responsibility.
The potential value of exploiting data is hardly limited to medical research (where the scientific method is well established") or to consumer-based businesses (which have long collected customers' data). For example, even the voluminous "exhaust data" collected by logistics companies on supply chains now is being analyzed for economic trends.
Hardy said he recently met with a logistics company whose clients account for 3% to 5% of the world's economy. The wealth of abstracted data the company has collected holds keys to trends ranging from retailer optimism about the Christmas season to how well Jordan fared after the Arab Spring. "I said to them that this was an index you can trade on Wall Street," he said.
Davenport, a prolific author of works on analytics who recently has focused on industrial firms, predicts that the effective use of big data and analytics represents an opportunity to restore manufacturing competitiveness in the U.S. Machines and devices throw off tons of data. "You can use analysis to show when things need to be fixed, and when parts get created in an optimum way," he said.
The digitization of processes and products opens up a world of possibilities for businesses. "We can now start to view the world as a place where you can conduct experiments," Chui said.
CIO's role in big data and analytics
So, what is the CIO's role in big data and analytics? At least two of the panelists argued strongly for business taking the lead, including the group's one CIO -- Partners Healthcare's Noga. "We have a small segment, but it is really an R&D function. IT to me is the enabler. We decide on the infrastructure -- what computations we can do in the cloud, what we need to do in a private cloud or in the security of our data centers," he said. "I see myself as having to understand analytics but not necessarily have the responsibility. That's strategy, that's R&D, and that's the clinicians trained to be data scientists."
Part of the reason is laid out in a related story about the symposium panel, "Data hoarding and bias among big challenges in big data and analytics": The panel agreed that success in big data stems from being able to identify patterns containing insights that might drive better business decisions. It takes mathematically and technologically savvy people, to be sure, but also requires deep business knowledge.
Noga was seconded by Davenport, who gave the example of Fairfield, Conn.-based General Electric Co.'s ambitious plans to hire as many as 800 data scientists for its new $1 billion-plus global software center in San Francisco. These data scientists will be employed by the R&D department. In addition, Hewlett-Packard Co. has its data scientists in its strategy group. "One could argue those might be more felicitous homes," he said.
Let us know what you think about the story; email Linda Tucci, executive editor.
Dig Deeper on Cloud computing for business