Share this item with your network: BACKGROUND IMAGE: iSTOCK/GETTY IMAGES
Business Analytics: The Power of Personalized Data

iSTOCK/GETTY IMAGES
News
Stay informed about the latest enterprise technology news and product updates.
Three steps to better line-of-business services delivery
Measure, analyze and standardize for better line-of-business services delivery.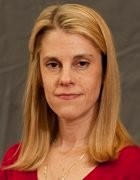 By
It's not uncommon for the CIO to be in charge of centralizing IT processes and the underlying IT systems that support them. What's not as common is the CIO taking on the role of managing the processes that support line-of-business services. But that's shifting in some organizations, as demonstrated at the recent Gartner CIO Leadership Forum in Scottsdale, Ariz., where several attendees had the dual role of CIO and business process optimization guru.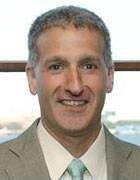 Michael Saitow
That's a role that Michael Saitow, CIO at Somerville, Mass.-based wine and liquor distributor M.S. Walker Inc., readily embraced five years ago, when he was invited to also manage line-of-business services. As with centralizing IT services, the key to managing business services is standardization, according to Saitow.
"Standardization has helped everything: service delivery, our pricing and accuracy," he said.
Prior to standardizing line-of-business processes, "all types of issues" could gum up the works, Saitow said. This included having to hold up certain processes until individual employees returned from their vacations, as each business or IT service specialist in that process followed his or her own service-delivery protocols. Once line-of-business services -- as well as the back-end applications, IT systems and IT service management (ITSM) processes tied to those services -- were standardized, those personal protocols, and the problems they caused, went away, he said.
Saitow standardized the processes within the procure-to-pay line-of-business service first, which was proving "painful" for IT due to delivery inconsistencies.
"Before, not everyone even knew what terms to ask for from a product vendor, so we set guidelines for those terms as part of our procure-to-pay process. That alone cleaned up things for us," he said.
Over the past five years, the process has been further refined. "We now have a standard for that line-of-business service so that a transportation specialist, for example, regardless of which line of business that person is servicing, follows the same process to deliver that service," he said.
Creating IT service bundles
Centralizing the underlying processes of line-of-business services is no easy task, according to IT strategy and services management consultant Derek Lonsdale. The process often meets resistance from business units precisely because, like Saitow's experts, they have developed their own protocols.
Clients who've had the most success package up applications that support a business process into what Lonsdale calls service bundles: Think of all the payroll or HR applications used in the hire-to-retire line-of-business service.
Standardization has helped everything: service delivery, our pricing and accuracy.
"The idea is to have an owner accountable for that service bundle, but also have individual service owners for specific applications," said Lonsdale, a lean expert and CIO advisor in the Cambridge, Mass. offices of London-based PA Consulting Group Ltd. For example, a company could have an individual service owner for the payroll application within the hire-to-retire bundle.
A key to making this approach successful is to use one system of record, such as a configuration management database (CMDB) or application inventory management tool, to ensure that there's a single data repository that holds all of the application information, including performance and cost. This not only helps eliminate application redundancies -- one organization Lonsdale recently worked with had several payroll tools -- but also forces service owners to focus on the total cost of ownership (TCO), he said.
"Once you establish that single view, you can start to manage applications like a services portfolio and start defining business outputs," Lonsdale said. "This gets both the app and service owner to start thinking of how to better deliver a service back to the business."
So how do CIOs get started on the monumental task of standardizing line-of-business service delivery processes? Start with the technology that supports them, Lonsdale advises. Here are three steps he and his colleague, Deepak Bharathan, an IT strategy expert at PA, advise that clients follow in focusing line-of-business services delivery standardization on TCO and return on investment:
Standardize the technology landscape that supports business processes by conducting a forensic analysis of your technology asset base and what it costs to maintain your systems. "Clarity around what apps you have and what it costs to maintain systems is often missing, especially in large organizations. We dig into the CMDB, the asset management system and the general ledger to establish this data," Bharathan said. If that's not available, start by interviewing the people in charge of the applications and systems, he said.
After establishing this record of truth for IT assets and associated costs, dig into the data to compare the true performance of a service in the different business units or geographies that use it. "We look at the scaling metrics, which give a true indication of what the cost of a service should be when the business improves in terms of revenue or decreases in revenue," Bharathan said.
This process leads to identifying "pockets of services excellence" based on this comparative analysis. "People tend to say, 'my service is better,' or the classic, 'it costs more because it is better.' You need to get rid of all the emotions and establish standards for service delivery based on aggregated data and scaling metrics." Centers of excellence emerge during this process to establish the central model for services delivery.
Ultimately, these steps tie back to Lonsdale's emphasis on the TCO of a service and, equally important, the ROI of that service for the business, Bharathan said. The metrics behind the choice of a standard service delivery model should closely marry the overarching business goals, whether those goals are to add customers, maintain a high market share or increase the average revenue per customer, he said.
"When the leaders of the people on the front lines have a clear view of what, exactly, they have to do to meet the business goals, productivity goes up, costs go down and new opportunities arise for the CIO," Bharathan said.
Let us know what you think about the story; email Christina Torode, News Director.
Dig Deeper on Business automation, robotics and business process management