News
Stay informed about the latest enterprise technology news and product updates.
Smart grid systems expert devises business transformation template
Find out how one IT leader uses smart grid systems to affect change and drive business transformation.
Tom Hulsebosch is not a CIO, but he often plays the part -- and a host of other business roles -- at West Monroe Partners LLC, a consulting firm based in Chicago, Ill. As managing director of the firm's energy and utilities practice, Hulsebosch is an expert in smart grid systems, which translates to being an expert in business transformation.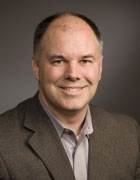 Tom Hulsebosch
The digitally enabled smart grids being adopted by utilities are designed to improve the cost, efficiency, reliability and sustainability of electricity services. Enormously complex, smart grid systems require the convergence of utility operations, IT, telecommunications, ERP, data management, device management, business intelligence -- you name it -- and as such represent a radical reengineering of the electrical services industry.
"This is a program that can take you up to 10 years to execute. The way we go about trying to break this rather complex problem down is to divide it into workstreams," said Hulsebosch, a SearchCIO-Midmarket.com 2012 IT Leadership Awards finalist in the "IT Leader of the Year" and "Green IT" categories. "The 'gotcha' is that there are a lot of interdependencies between work streams."
To help West Monroe Partners' clients with the complexity, Hulsebosch and his team have devised a strategy for managing large business transformation projects that will -- or at least should -- resonate with CIOs in any industry in which technology is redefining traditional business models.
Business objectives gap analysis
The West Monroe approach starts with defining the business's "future state" and the business objectives and benefits associated with that future operating model. "With that future state, we can then identify the gap analysis between the current state and future operating model, as well as all the equipment in between," Hulsebosch said.
Even though there is some pretty high-tech stuff here, we approach the program as a business transformation rather than a technology implementation.
Once the future state is defined, the company should come to a common understanding of the benefits it expects the technology to deliver -- improvements such as lower operating expenses, new revenue opportunities, greater network reliability and so on. While a robust project management office – preferably run by both the business and technology sides -- is important, managing the implementation of a business transformation project is not simply about setting IT project schedules and meeting deadlines, Hulsebosch stresses.
"We are acutely focused on the business objectives. Even though there is some pretty high-tech stuff here, we approach the program as a business transformation rather than a technology implementation," he said.
In other words, the technology is used to implement the business transformation. "If we are not seeing those business transformation goals, that is a cue to look at what is falling short in the different technology programs," and to determine what is preventing the company from achieving its objectives, Hulsebosch said.
The "X"-factor behind smart grid systems
That's the process in a nutshell, but it doesn't take an expert in smart grid systems to know this kind of business transformation is a hard nut to crack. The first challenge is getting the future state right. For West Monroe Partners' smart grid customers, Hulsebosch has assembled a seasoned team of utility domain experts -- from both the operational technology and IT fields -- to work with clients on defining their future state. The engagement typically starts with a template designed by West Monroe Partners.
"If you come to a client with a blank sheet of paper, it can take you a heck of a long time to get to the end game," he noted. The firm's process, dubbed the "X" transformational methodology, has generic templates for other industries undergoing transformation, including health care and banking.
"What we try to do is segment the key components of the transformation into different workstreams as much as possible, and then we try to also pinpoint the incremental benefits and costs associated with each of these key components," he said.
Mapping the key components to the end goals of the desired future state is where things get hairy. Even after all parties agree on the principal components of the program, Hulsebosch's team has found that clients struggle with identifying the incremental costs and benefits associated with each chunk. Yet the ability to anticipate costs and reap benefits along the way is critical to the success of long-term business transformation.
Master data management, collaboration essential to success
In smart grid systems, data integration and telecom are probably the two biggest technology-related challenges, Hulsebosch said. Understanding the interrelation of the data generated by the different systems -- metering information, geospatial information systems and asset management -- can lead to real value.
"We are very careful about where the master data is so we don't accidentally have two places of master data that get out of sync. And that will be the case, eventually, unless you put very careful thought into it," he said.
Except for the largest utilities, Hulsebosch finds that few clients are adept in master data management techniques and tools, in part because until recently their businesses ran on older systems that combined ERP, metering and other systems, which usually ran on an IBM mainframe. The distributed architecture of the new, multisystem smart grids -- combined with an evolving set of standards -- make multisystem integration an imperative. The importance of master data management will only grow as the data generated by smart grids proliferates -- a lesson other CIOs dealing with big data should note, Hulsebosch said.
On the telecom side, the great challenge is simply getting coverage for all the devices on the grid -- from meters in basements to the middle of forests. "There is no one solution, so it is really a communications system with many different technologies interrelated," Hulsebosch said.
Hulsebosch recommends that CIOs with a business transformation program in their future work iteratively with the business to define the requirements. It's easy to start a major project, but it takes a lot longer to finish if IT doesn't know when it is done, Hulsebosch notes.
"When business requirements are generated by IT and the business, it reduces complexity and saves a ton of money."
Let us know what you think about the story; email Linda Tucci, Senior News Writer.
Dig Deeper on Small-business infrastructure and operations