News
Stay informed about the latest enterprise technology news and product updates.
IT Leadership Awards finalists driven by business-value creation
SearchCIO-Midmarket.com IT Leadership Awards judge Harvey Koeppel discusses his renewed belief that business and IT are aligning.
When I was asked by the team at TechTarget to participate in the SearchCIO-Midmarket.com 2012 IT Leadership Awards program as a judge, I was both happy to support the effort and, despite my past experience with many such programs, fairly clueless as to what I was getting myself into.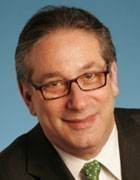 Harvey Koeppel
I was told that about 200 nominations were anticipated, the TechTarget team would do the initial screening and about 20 semifinalists would be presented to the panel of judges for final review and recommendation. Twenty semifinalists sounded like a large group, although my past experience suggested that once the details were on the table, a few individuals would quickly rise to the fore based upon a clearly differentiated level of performance and/or contribution. In the weeks that followed, I began to understand how different this program was going to be.
The first indication came when learned that almost 500 IT leadership awards nominations had been received. My initial reaction to this new flash was, "Wow, these guys at TechTarget must have done an amazing job of marketing and promoting the program -- maybe I should think about hiring them for the next initiative that the Center for CIO Leadership launches." Quickly containing my cynical self, I began to wonder if this level of response was less about marketing and promotion and more about an increased level of organizational awareness, engagement and respect for the business value being created by CIOs. Could it be? Have we actually moved the needle on the role? I was curious what would happen next.
What happened next was good news and bad news. The TechTarget team informed me that, based upon the extremely high number of notable nominations, the team was taking a bit longer than expected to submit the selected semifinalists to the judges. Furthermore, because the quality of the nominations was so high, the team would be submitting about 40 semifinalists, rather than the originally anticipated 20, for the judge's consideration and recommendation.
The team additionally explained that, due to the large number of submissions, a "tool" was being crafted to facilitate the ongoing evaluation process. Once again, my cynical self could not be contained as I thought, "Wow, these nominees must have lots of friends and family stuffing their ballot boxes." Once again, I then thought, "Maybe we really have moved the needle." I was about to find out.
We have clearly moved the needle on how IT and business work together.
I received the evaluation package from the TechTarget team. The "tool" was a spreadsheet that, for each semifinalist, presented one row across about 40 columns of data. The data described the contribution for which the nomination was being submitted and why, the nominee's role within their company and, importantly, the name and role of the individual submitting the nomination. I immediately went into my kitchen to brew a fresh pot of coffee (black with no sugar) and wondered if a single pot would be enough.
Upon returning to my desk with fresh cup of joe in hand, I began my review not by looking at the nominees, but by looking at the individuals who submitted the nominations. I needed to know if this was going to be a "friends and family" popularity contest or if it was going to truly represent and acknowledge the critically important and highly valuable contributions that IT leaders make to their companies, customers and stakeholders. Much to my delight, I began to see submitter titles that included CEOs, presidents, CFOs, CMOs, COOs, CIOs, IT heads, managing directors and the like. This was an impressive list and, as I finished my first cup of coffee, I was feeling very optimistic and even more curious about what I was going to see next.
Before diving into the deep end of the pool, I thought it best to review the award categories and evaluation criteria one more time to give myself a refreshed context for what would prove to be a fascinating, challenging and very long night ahead. The award categories included:
To create further context for reviewing the nominations, I pulled out the latest version of the business-savvy CIO competency model, which was created by the Center for CIO Leadership to provide business and IT leaders with a tangible framework for CIO skills definition, assessment and development. These competencies include:
Leadership
Innovation and growth
Business strategy and process
Relationship management and communication
Business management
Risk management and compliance
Clearly, there was a lot of overlap and a few additional perspectives that I knew would be helpful when the tough decisions had to be made. What I had yet to discover was how tough some of those decisions were going to be but one thing was extremely clear: time for another cup of joe.
Here's a great example of what I encountered next -- one part of one submitter's reason for the nomination:
"[Nominee's] experience, expertise and knowledge of information technology have been and continue to be a tremendous asset for our entire organization, and have helped position [our company] for long-term success. [Nominee] possesses the unique ability to apply his extensive knowledge of technology to forecast possibilities and generate new ideas. [Nominee] also has the ability to sell a vision for transformation (across the internal organization … and the external marketplace) in advance of our competitors. [Nominee] has a thirst for staying on top of industry trends and developments and is always looking for ways to improve our processes and stay ahead of the competition. [Nominee] is truly an asset to not only [our company] but to the … industry as a whole."
Beyond the glowing accolades that touched upon almost every award category and every CIO competency, I found this nomination particularly striking as these words were put in writing by a senior marketing executive describing a senior IT executive -- a major achievement in its own right.
Now imagine reading 40 such descriptions and picking five finalists as potential recipients of the SearchCIO Midmarket.com 2012 IT Leadership Awards. Four cups of coffee later, I submitted my recommendations to the TechTarget team. In the final analysis, six awards were presented (one for each category and one overall IT Leader of the Year) and, in my opinion, based upon the contributions of these six and all other nominees, our industry was the big winner. Well-earned kudos to all who participated.
We have clearly moved the needle on how IT and business work together, and we must continue to build upon that momentum as a community, as an industry and as a culture. There will be more to come on this and other topics of critical importance to IT leadership. In the meantime, post a comment or drop me a note -- let's continue the conversation.
Harvey Koeppel is executive director of the Center for CIO Leadership. Koeppel served as CIO and senior vice president of Citigroup's Global Consumer Group (GCG) from 2004 to 2007. He also previously provided consulting services to CitiFinancial, Citibank and other Citi affiliates from 1986 to 2004. He can be reached at hrkoeppel@cioleadershipcenter.com.
Dig Deeper on Leadership and strategic planning