News
Stay informed about the latest enterprise technology news and product updates.
VMware CIO: Bringing the consumer experience to the enterprise
Investing in the consumer experience with a social media and mobile slant ranks among VMware CIO Mark Egan's top five ways to create business value.
When the CIO of one of the world's leading virtualization providers is asked which technology stands to create...
Continue Reading This Article
Enjoy this article as well as all of our content, including E-Guides, news, tips and more.
the most value for businesses, one might expect he'd say, "Well, virtualization." Instead, VMware Inc. CIO Mark Egan zeroes in on a decidedly more people-centric use of IT: bringing the consumer experience to the enterprise with social media platforms and employee-owned mobile devices.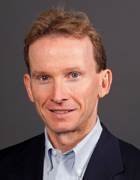 Mark Egan
"We're all struggling with three big issues: cloud, mobile and social [computing]. Social is how you bring the consumer experience into the enterprise," said Egan, who talks to VMware customer CIOs regularly and belongs to CIO peer groups. To him, cloud, mobile and social computing are all about creating a "frictionless" experience for internal users and customers, akin to the one they have with the technology they use in their personal lives.
For role models, Egan points to his own son -- headphones clamped on and consulting three screens at once. "He tells me he's doing his homework. I'm sure he is -- he's just multitasking," Egan said, adding that the experience being provided is not structured communication, but fluid communication instead. "That's what we need to recreate in the enterprise."
Social media collaboration and 'BYOM' at VMware
At VMware, Egan is very much taking a "let the user lead the way" approach with technology. In his view, CIOs need to acknowledge that the IT department's monopoly is over. "It used to be that I could lock down and control my business partners; but with the different technologies out there now, like SaaS [Software as a Service] providers, if you try to shut them down, they'll figure out a way around you," he said. "No one will come to you, and the 'vendor of last resort' will be you, the CIO."
In the case of VMware's social media platform, Egan set up Socialcast, a collaboration tool that looks like Facebook (and happens to be from a VMware acquisition), for its 6,000 U.S employees. He didn't make a formal announcement, but within four months 95% of employees were exchanging information. Of the questions they posted, 73% were getting answered -- and 91% of those answers were coming within 24 hours of the question being posted.
If you try to shut [employees] down, they'll figure out a way around you.
Ironically, one catalyst for the social media platform taking off was an Egan innovation that initially had been pretty unpopular: a "BYOM" (bring your own mobile device) program that required employees to pay for their own telco service plan. The program stipulated that as long as a mobile device had Research In Motion's BlackBerry Enterprise Server, or BES, or Microsoft's ActiveSync on the back end, the company was fine with employees using their own devices -- provided they footed the phone bills. "I sent a note out to everyone about the program and got a 'How can you do this to me?' reaction from users," Egan said.
A week into the program, the tide turned. Employees began using the social media platform to help each other pick out the best phone plans, including alerting everyone about unlimited data plans. "I just stepped back and moderated it," Egan said. Within 30 days, half the company's U.S. employees signed on for the BYOM program. "It's an example of how CIOs need to figure out how to give users tools they are accustomed to. With the [social platform], there was no training, no manuals. If users have to sit down to use a new system, it will be dead on arrival."
There were several reasons for introducing the BYOM program, Egan said, starting with his not being able to tell users what they could and couldn't use. "I was losing there," he said. He also couldn't afford to accommodate their requests: "As soon as a new device came out, I was expected to have it. Everyone was unhappy." Equally important, his CFO told him the company was spending too much on telco services.
Egan's top five VMware objectives for 2012
Scale IT systems to support company growth.
Transform IT organization through cloud, mobile and social computing.
Deliver a $75 million IT project portfolio, 90% on schedule, within budget and with high customer satisfaction.
Operate IT within budget and "self-fund" IT projects through savings.
Attract, develop and retain world-class IT talent, and institute formal training programs.
-- C. T.
"So, what I did was give everyone the device they had and said, 'It's yours, you need to move to personal liability, and here are the guidelines for use [depending on what type of user you are],'" Egan said. He expects the BYOM program will save seven figures in telco costs this year. The money saved will be used to help fund the $75 million worth of IT projects he is expected to produce in 2012.
A $75 million IT project portfolio
Increasing revenue, reducing costs and improving customer satisfaction -- those are the guidelines Egan is following to balance his IT project portfolio in 2012. It's a lineup that -- no surprise -- includes several projects aimed at improving employee and customer experiences by making them more like consumer experiences. The projects range from simplifying the software-renewal licensing process for customers to building a new portal for customers to evaluate and buy products and obtain support. A business intelligence (BI) program also is aimed at helping employees gain a better understanding of the customer and enabling them to react quickly to customer feedback.
"Our projects are either something that's going to help sales generate more revenue or help R&D," Egan said. Examples of this are the new customer portal, a simplified licensing process, and his IT team's role as testers for research and development.
Business intelligence is another example. VMware has derived $50 million in incremental revenue and $7 million in cost savings from its BI program, with the role of IT focused squarely on meeting capacity demands. BI strategies have been set up for sales, marketing, the product team and finance, and each has been given its own data mart.
"The amount of analytics they are doing is phenomenal, and it goes beyond trusted data in ERP and CRM systems. We're also integrating unstructured data from the Web," Egan said. "It's growing so fast our team can't keep up, so our roadmap for that in the coming year is to improve that process."
As far as capacity, it doesn't hurt that VMware is 97% virtualized on the server side and that one-third of its employees use virtual desktops. Those numbers fit nicely into one of his top five objectives for this year (see sidebar): scaling IT systems to support company growth.
Another one of his top goals? Delivering 90% of the $75 million IT project portfolio on schedule. That's a tall order in terms of delivery, but Egan has a plan in place for that too. He has a governance program, jointly run by business partners and IT, that follows a streamlined software development lifecycle, or SDLC process "that is all about speed and agility."
Let us know what you think about the story; email Christina Torode, News Director.

The SearchCIO.com CIO Innovators profile series highlights how CIOs use technology to meet both IT and business leadership objectives. To suggest a leader for a future CIO Innovator profile, email editor@searchcio.com.