News
Stay informed about the latest enterprise technology news and product updates.
Re-creating a business intelligence system on the fly
How one SearchCIO-Midmarket.com IT Leadership Awards finalist helped re-create his company's business intelligence system with the aid of data visualization software.
Zach Leber, assistant director of informatics at the Broad Institute of MIT and Harvard in Cambridge, Mass., faced a daunting task when he arrived at the DNA sequencing center two years ago: reinventing its business intelligence (BI) system.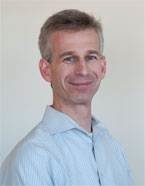 Zach Leber
Since then, in addition to carrying out various other IT projects, Leber has turned around the institute's BI system by implementing data visualization software. This project earned him a nomination for the SearchCIO-Midmarket.com 2012 IT Leadership Awards.
Before his arrival, the sequencing center had struggled with a 10-year-old BI system. The problem was "a combination of lack of product and lack of an available person to help implement that product within our organization," Leber said.
He purchased a server and began the transition from the old Cognos system to a Tableau Software BI product. "The capital outlay required for a new, unlimited-user site license for Tableau Server was less than two years' maintenance on the old Cognos system we had. So, the payback time was 24 months. It was a much greater functionality at a much lower cost. We've already made money by being able to turn off our annual maintenance contract with Cognos," Leber said.
I think that it's so important to really put yourself in the shoes, almost literally, of your end user.

Zach Leber, assistant director of informatics, The Broad Institute
Leber generated momentum for the data visualization software by creating a report that showed a difference between what was possible with the old BI system and what could be done with the new one. The system now has more than 150 users -- approximately one-sixth of the staff at the sequencing center.
Fresh data supports business intelligence
Today, the data visualization software is running effectively. "We use Tableau to track our samples moving to the lab and track the machines that we're running in the lab. Then we provide reports back to the scientists and project managers as to the status and quality of their data as it's moving through our organization," Leber said.
The implementation of the data visualization software has made getting reports for end users easier. The data is relatively fresh -- from three hours old to real-time. Live reports can be viewed on any device, anywhere. "As they're coming to work in the morning, for example, they can check on the status of their projects, from their smartphones even. So, it's really giving people a lot more visibility into what's going on with their projects than they had before," Leber said.
Leber has an unconventional theory about his success. "I think that it's so important to really put yourself in the shoes, almost literally, of your end user," he said. "You often have an eye-opening experience when you see what environment they're working in. If you're developing a report that works great on a large screen and fast browser, and then you realize that the majority of your users are on small laptops that are eight years old and can barely render your report -- you don't ever see that until you go and sit with them and see what actually works in their environment."
More about business intelligence systems
Through Leber's efforts, the business intelligence system has been adopted by everyone at the sequencing center, but that isn't enough for him. He is promoting the data visualization software throughout the other parts of the organization, even talking to the IT department about how the software can facilitate their help desk tickets.
Leber is a strong advocate of spreading his BI knowledge both within his organization and beyond. He has presented at a European DNA sequencing center and throughout the Boston area to help organizations get started with their own business intelligence system. "You want to develop the next set of leaders, and you want to make people more self-sufficient and not reliant on you or your system; so, the only way to do that is through teaching," he said.
Let us know what you think about the story; email Wendy Schuchart, Site Editor.
Dig Deeper on Small-business infrastructure and operations